A trend taking over our country, cupcakes have become available in almost all bakeries around Lebanon. But a cupcake is not the easiest of things to do... A cupcake should be moist, should offer a balanced sweetness, while being beautiful to look at and decorated with a certain class that will satisfy both the young and old generations. The Cupcakery manages to do that.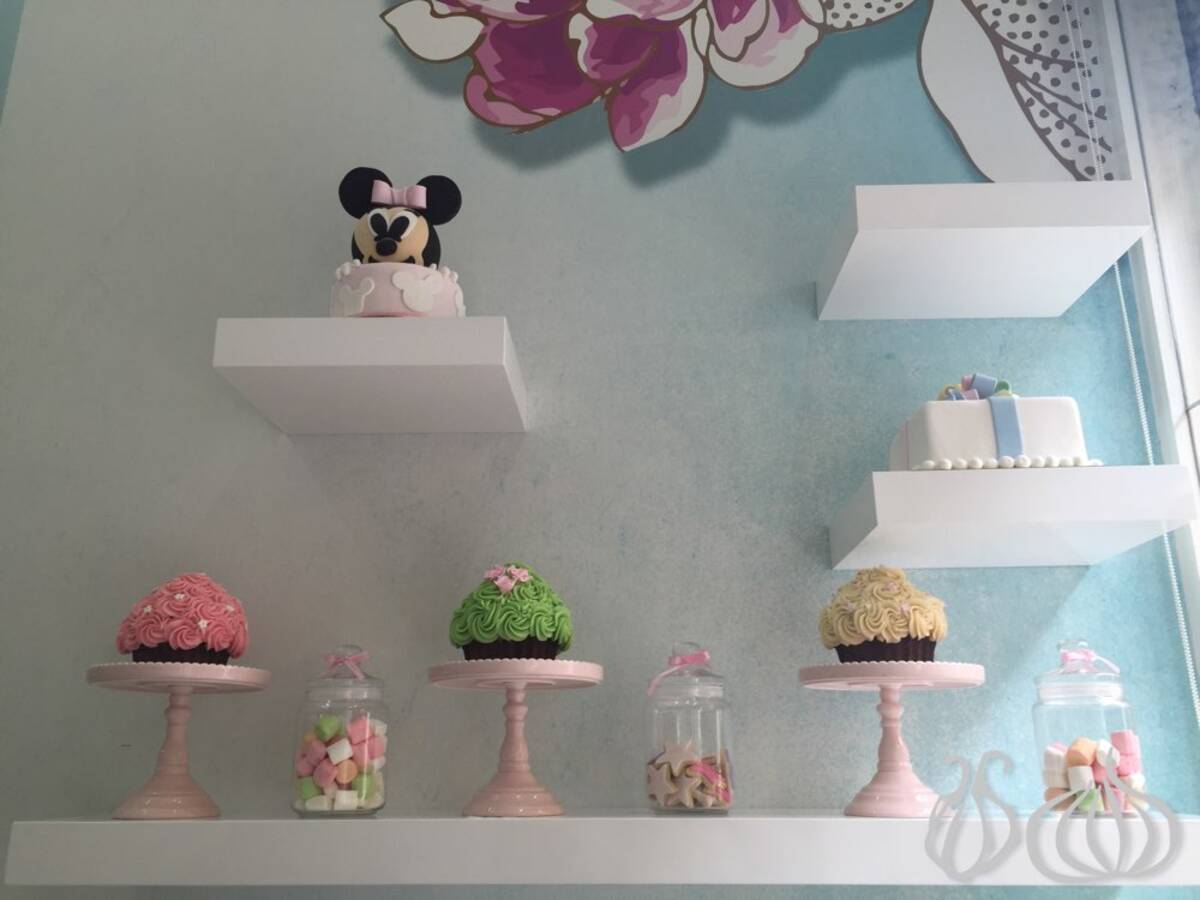 Today was my second visit to the Cupcakery. I've been here before, loved their creations and published them in the country's Top 10 Tasty Discoveries. Touring around Beirut, I passed by The Cupcakery for a closer look. Colorful and joyful as always, this shop has a certain class I like. Their cupcakes are not too colorful, like children's games, but each is beautifully decorated, opening up your appetite as you lay your eyes on them.
The menu: Babyface, Strawberry & Cream, Island Girl, Rising Sun, Banana Caramel Fudge, Red Head, Rebel in Red, Minty Breeze, A Chocolate Affair, Banana Split, Toffee Caramel, Pina Colada, The Sultan, The Queen, Marshmallow, Peanut Butter Dreams, Orange Zing, Heart of Gold, Chocolate Surprise.
On today's menu a selection of newly introduced items, as well as classics, were standing majestically in the fridge awaiting to be devoured.
I started with an all time favorite, The Red Head, better known as the carrot cupcake. A richly flavorful carrot cake topped with cream cheese frosting. What makes it unique is the real shredded carrots used to create this moist, lightly sweet and rich creation. Even if you're a huge fan of chocolate you can't but appreciate that cake and order it every time you visit.
Afterwards was the Heart of Gold. A gold heart and a gold taste. Like all cupcakes at The Cupcakery, the sponge part is so moist that it melts under the teeth and doesn't even need any frosting or cream. Nevertheless, imagine a chocolate cake with a heart of peanut butter cream and smooth chocolate mousse frosting on top. Amazing!
Chocolate Surprise followed. That one is an innovation indeed, a replica of the Tarboosh cake by Gandour win an upscaled touch of refinement and finesse. A chocolate cake topped with a mountain of whipped marshmallow cream and covered with a crunchy chocolate layer.
Toffe Caramel: A complete caramel extravaganza constituted of a caramel cupcake topped with caramel frosting and a caramel filling. If you're a caramel fan, that's surely your thing.
Banana Caramel Fudge: I felt like I was eating a fresh banana. A moist heart flavored with banana, topped with a flat frosting of cinnamon, sugar and caramel. The tender heart explodes like a ticking bomb as it touches your palate for guaranteed satisfaction.
Best for last, the latest creation is their fabulous Oreo Cheese Cake: A chocolate cake cooked to perfection keeping its heart molten and tender and topped with an Oreo cream topping mixed with crunchy chunks of Oreo biscuit. An intense, rich chocolate, Oreo, cream cheese... A perfect combination that's not sweet and superbly great in texture and flavor.
Been here, done that, and coming back for more soon. I love the Cupcakery's offerings!