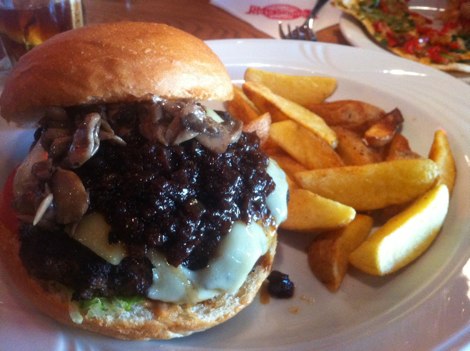 A year ago, I visited and reviewed Fudruckers. And what I experienced was definitely not good. The adventure was a pure indication that this place will not last long. What NoGarlicNoOnions predicted more than a year ago happened:
Fuddruckers Lebanon closed its doors... And definitely for a reason!
Read the articles published in 2011 below. They will give you an idea or two why Fudruckers did not last long.
Again! No change? Worse than it can be? A couple of month ago, when I visited Fuddruckers for the first time I had a very bad impression, and a very bad experience. I thought, maybe because the restaurant opened newly its doors, the staff and chefs were not ready or badly trained… I received »more…
The food, service and overall look of this classic American restaurant is simply unacceptable. I will go straight to the point, and unfortunately this time be very negative stating facts as they happened. – The cheese in the burger we ordered came cold, while the bread was very old and disgusting. It even crunched like »more…