I was doing some research on some innovative food ideas and I came across something called WikiBar, a place that offers what they call WikiPearl foods protected by an edible skin. Interesting I thought especially that it's in Paris. So after my courses, I grabbed a cab and headed straight to 4 Rue du Bouloi in the 1st district in Paris, where WikiBar is located.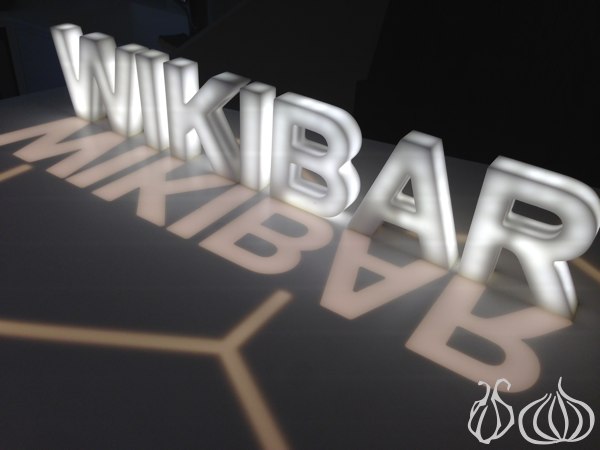 During my research I could only find some 3D images of the place and the same info plastered in different sources with comments from people intrigued with this new idea.  A simple as well as radical concept with an aim to offer good and eco-responsible food - addressing the problem of pollution from packaging. This Wiki Food incorporates the natural principle of grapes: a sphere with an edible coating to protect the food.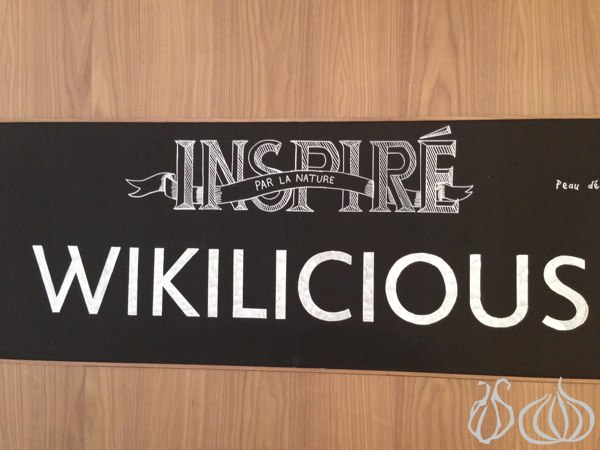 The idea:
WikiPearl™
draws inspiration from the magic of grape skins to eliminate plastic from foods and beverages. Revolutionary, WikiPearl™ is good: Good for the planet and good for you.
The WikiPearl story:
WikiPearl™ was first invented in a Harvard classroom where bio-creator and professor David Edwards sparked a discussion around the possibility of transporting water in ways inspired by the company's biological cell.
Edwards then pursued his research in collaboration with designer François Azambourg and biologist Don Ingber. The result of their work are presented to the public for the first time during the 10th Experience at 
the Laboratoire
 in Paris in 2010: 
Cellular Design
.
WikiFoods, Inc. is a company based in Cambridge, MA and in Paris, France dedicated to developing natural edible packaging technologies. WikiCells, has been cited by The New York Times Magazine as among the 32 innovations that will change tomorrow and as among the 10 innovations that will change our lives by Figaro Magazine. It was also selected for the grand innovation prize of the jury all categories at SIAL 2012.
But WikiPearls is really just the beginning for Edwards. He estimates that by 2014 wiki vending machines where customers can make their own combinations of filling and skins, should be available to use at the WikiBars. "You could say I want an orange soda with a french fry skin, or whatever it is," he explains, "And then it's made there in the machine." Long-term, he envisions wiki technology in the home where parents could customize the fillings and skins to make their children a package-free lunch. "It's completely, completely doable," he says. "And something that we're working on."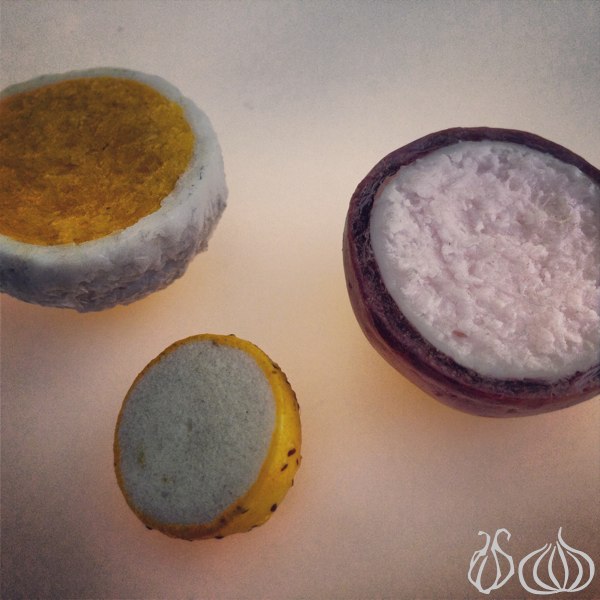 My personal experience:
Like everything new people get taken with the idea. Maybe it's because they don't really go into the details behind a new concept and just appreciate the idea for what it is. I see the logic. But in my case, I can't settle for what is said or written. I need to see for myself. I reached WikiBar, a beautiful place designed by French designer Mathieu Lehanneur, showcasing products that include ice creams that don't melt when touched, yoghurts that can be eaten without a spoon and cheeses that don't need to be wrapped in foil. Food with edible packaging is served around a circular counter...
On the menu WikiPearl ice cream:
1. Coconut skin with a heart of mango ice cream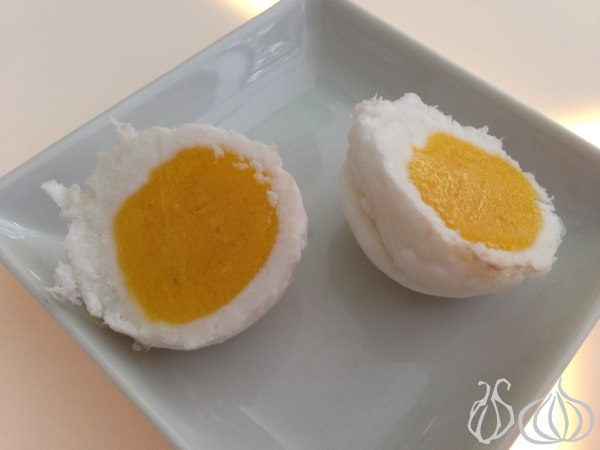 2. Hazelnut skin with a heart of chocolate ice cream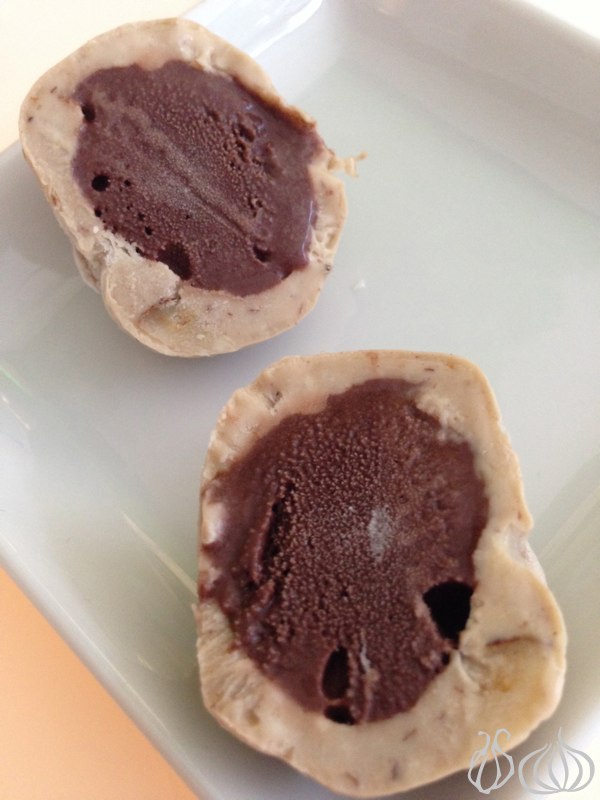 3. Peanut skin with a heart of vanilla ice cream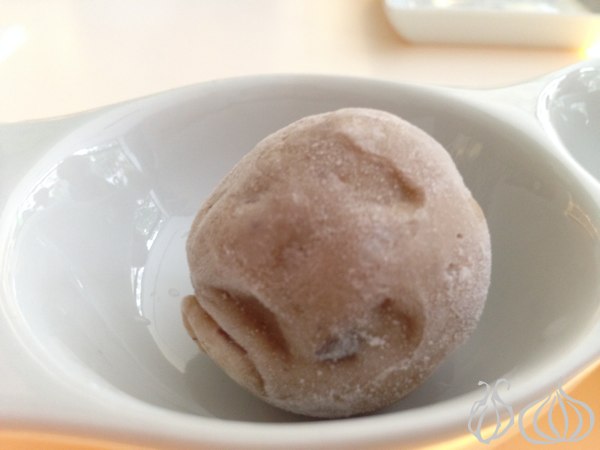 I asked for one of each, to see, feel and taste what a WikiPearl is all about:
 The first impression was not the one I had expected. Putting it in my mouth, a super hard layer of something tasteless followed by a flavored sweet cream that activates all your taste buds. The soft and melting feeling is broken unpleasantly by the outer shell crumbling under your teeth.
The main problem is clear:
 "Your brain is tricked. Breaking cold from the outside, and an inner feeling that melts quicker all by being sweet". An ice cream served at -18degrees!
Fist problem to find a solution to:
The Wikipearl cannot be frozen that much. Here, I asked for another chocolate Wikipearl and left it aside to melt: 10 minutes afterwards, the outer shell's temperature reached -1degree, and the ice cream started reaching a reasonable edible temperature. Yes, now I could feel the gelatine feeling of the shell and its tasty hazelnut flavor as well as the crunchy hazelnuts bits that were mistaken previously with ice crystals. A spongy hazelnut layer covering a chocolate ice cream: Now we're talking!
The feeling was repeated:
I didn't feel the taste of peanuts, hazelnut nor coconut in the three balls I tried. Mango? Not a clue! I think it would be better to serve these Pearls at -4degrees temperature for in-house consumption and keep them at -18degrees for take away.
Here, I asked the shop manager to give me something else that's less frozen. Searching for an alternative, she found a yogurt ball. Tasting it, I simply smiled: "Ingenious". Yes, I second all opinions, this is the envelope of the future.
A principle adaptable to drinks, cream and from now onwards ice creams created in collaboration with Philippe Faure, the maestro of ice creams. Ice creams that do not melt in your hand are available in this first WikiBar!
The interior:
Mathieu Lehanneur has created a decor symbolized by a mirror-light, an illuminating and reflective object formed of hexagons "a geometrical reference to the molecular structure of WikiPearl lamination
Simple and welcoming, a white ambiance gives a Lab effect
White and green colors decorate the interior
A long chalk board revealing the menu
An interesting discovery that we might be hearing about a lot in the upcoming years. What do you think: A Labneh Bouchée in a black olive shell?