Time to celebrate... open those wine bottles and drink to a Happy Easter... Transform your wine collection into wall art, with an elegant modular wine rack that expands and adapts to fit your style and home décor. Mix and match the colors you want and place your bottles stylishly...
Mix and match the space-saving STACT wine storage panels to create your own unique design, available in a variety of premium wood veneer and piano lacquer finishes.
Crafted from aircraft-grade anodized aluminum, it's easy to assemble and install on any drywall surface, and suitable for home and commercial applications.
Brought to life by 2012 ICFF award-winning designer Eric Pfeiffer, it's a revolution in modularity and versatility.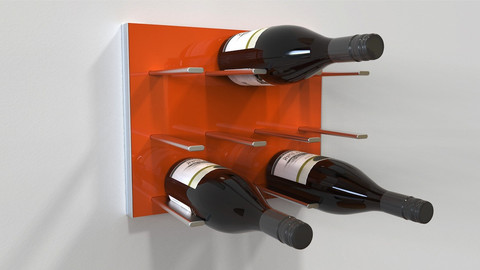 In a world of boring, traditional, and downright tacky wine racks, STACT sets a new standard for simplicity, usability, and style.