Last year, the French capital saw the rise of the Burger trend... among others. I realized that Paris is opening up to different and more international food bites... and today, I believe it's bagels. When I tried Stanz, I felt a new trend emerging... and during my last visit came across Bagelstein, a famous New Yorker bagel shop on every corner of the French capital... this means something.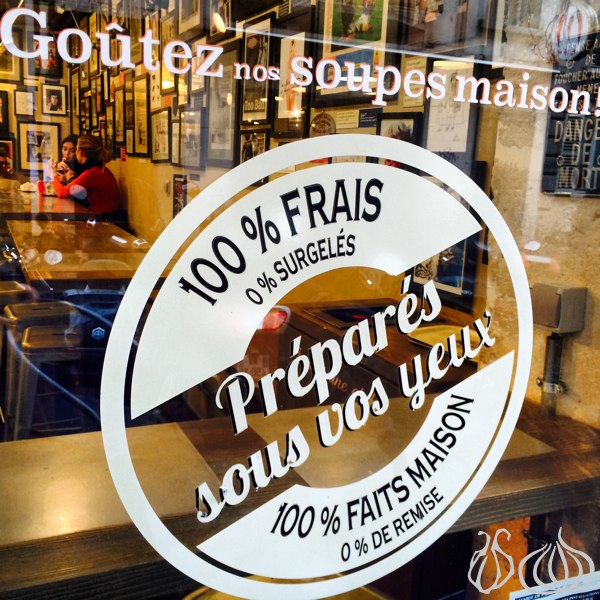 Culinary habits have changed around France...
The burger hit the capital
by storm the French gourmet way, while the Italian pizza also became the talk of the city... Today, bagels, a New Yorker invention is now available on every busy street in the French capital.
Bagelstein - One of the most famous, not to say the most famous bagel shop around is now available by the dozens in Paris. I personally passed in front of six of its locations in a few days... At Bagelstein, bagels are transformed into culinary delicacies. Tuna, salmon, chicken, pastrami, ham, cheese... You name it, can all be stuffed into those fine rolled circles while fresh crunchy vegetables make of them a complete meal.
Let's go in:
With a bar to the left, start by placing your order. A welcoming waitress takes your order on a wrapping paper
Continue by choosing the type of bread: plain, nature, sesame, topped with cheese, shallots, cereals, puppy seeds and others
The bagel is then cut in half and put in the rolling toasting oven
While you proceed to payment, the bagels are filled with their main ingredients then stuffed generously with fresh vegetables
Look around, many interesting writings will make you smile: "limited consumption quantity is limited to 500 bagels per person per day"
You can choose a fitness bagel
Avocado and cheddar are charged at 70cents
Espresso is 1€ if you buy a menu
"Don't hesitate to ask us if you can pay later, we have a delicious way to refuse it"
"This place is reserved to people having a compulsive Desordre for those small pieces of bread with a hole in the middle. Eh need your attention"
While waiting to be served you cannot but notice the mouthwatering display of muffins, each shining gold and covered with rich ingredients. The chocolate and nuts flavored one I tried is exquisite. I also tried the chocolate cookie, although a bit too hard, it's tasty.
The menu:
Bagels (Isidore, hypolite, henriette, leontine, gab, albertine)
Nos menus
Nos bagels
Drinks
Breakfast
Inside a small shop, an industrial feel takes over
The bar occupies the left side
The right side is where the high tables are fitted in front of a painted wall filled with news cuts and posters
Many black chandeliers pend from over the ceiling where metallic ducts hang
The menu, displayed over the counter is beautifully drawn on black boards in colorful chalks
Potato chips bags are hung behind the cashier
Soft drinks are freshly displayed in an open fridge
We ordered four different salty bagels as well as two sweet ones served on small plastic trays. Each bagel is wrapped individually in a plasticized paper.
We Ordered:
Gab: Cream Cheese, pastrami, Poivrons rouges marinés, oignons
Leontine: Cream Cheese, Saumon fumé, Avocat, Concombres, oignons
Hypolite: Cream Cheese, Poulet fumé, Tomates, Cornichons
Let's eat:
I would recommend the salmon with avocado. The avocado adds softness and finesse to the mix. An additional juiciness and flavor that blends perfectly well with the salmon.
Each bagel is generously filled with fresh vegetables that crunch under your teeth, adding more fun to every bite
Each bagel bun is different. Some are crunchy, others soft and tender, depending on their composition. Don't be quick to judge
I personally liked them all. I enjoyed the overall experience at Bagelstein and their tasty bites
The muffins are awesome! Soft, tender, moist and full of rich flavors. I loved them
Some things can be better:
Very wrong: the same person, wearing gloves and making the bagels, was also getting paid. Food and money don't blend. Hygienically speaking, this is a no.
Chocolate bagel: too hard on the sides and unpleasantly chewy. I didn't like them. It can be much better, baked with the chocolate filling the empty hole for example?
Fancy a quick lunch, or craving a light bite or seeking to try new flavors, Bagelstein is a place I recommend.