Divided into two lanes, Middle East Airlines is given a spot of its own located on the tight left sided check-in counter. At first, I thought that the airport is empty and loved the privileged approach... Until I walked towards the gates and saw all the other airlines on the other side. It's a very old terminal, I think it's time for it to be changed.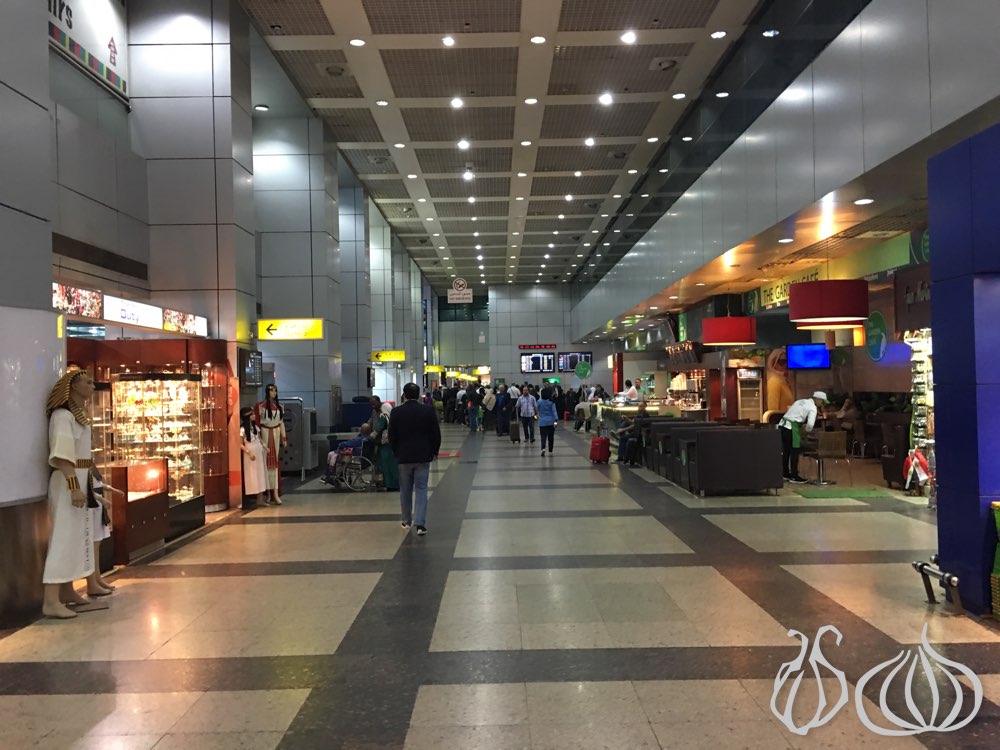 After security control, we made it to the main terminal where Duty Free shops are spread across two floors. Small and tight, the airport isn't the best of places you want to spend a long time at.
Egypt Air Duty Free shops sell the usual cigarettes, perfumes and alcohol alongside other souvenirs shops and couple of international brands stores like Mont Blanc, Lacoste. On the ground floor, the same cafe has two locations, one on each side and the Duty Free is replicated again and again.
Up on the first floor, more shops take refuge while restaurants occupy the second floor: McDonald's, the Bill Bentley English Pub, a Middle Eastern restaurant, Starbucks coffee and Chez Edy eatery.
There's a lounge on the other side of this same floor. Smoking is allowed inside the terminal anywhere outside the food court on what looks like a terrace with a view on the main terminal.
When time came, we went down to Gate 3. Security check before boarding the bus, destination the plane. Check out the many photos I could take and prepare to travel from Cairo International.
At least now you know what to expect.