Open 24 hours a day, California Donut is known place for their freshly baked donuts prepared by the hour. The first thing you'll notice is their glass display of donuts in a grab and go concept. There's no seating.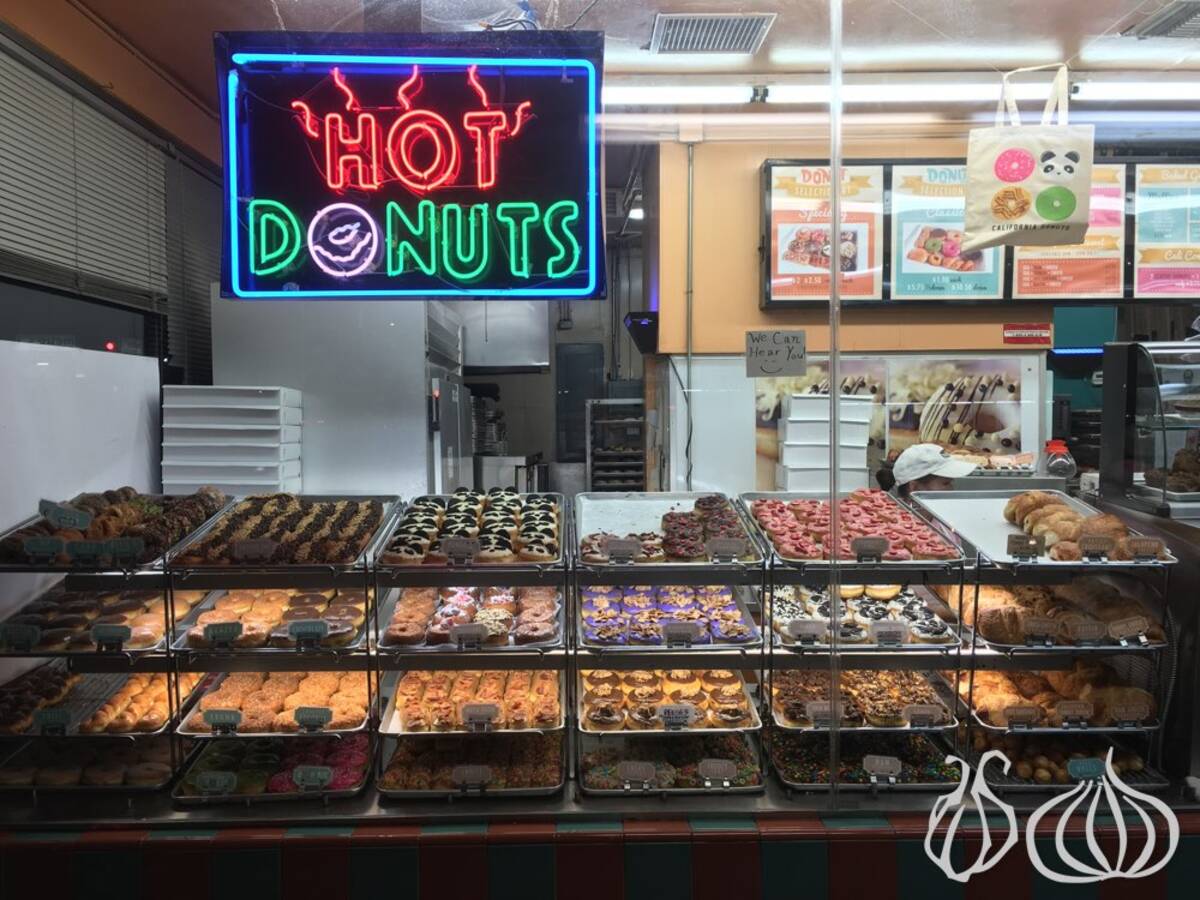 The donuts are mouthwatering to look at. Beautifully decorated, they are ready to be devoured. I couldn't help but take as many images as I could of these colorful bites. Then I heard a woman scream: "What are you ordering?". The strong voice was coming out of an Asian woman who seemed strict and firm. She was clearly not happy! So I quickly chose a box of six donuts to try... I wanted to taste as much as I could: Snickers bar, Glazed, Reese's, Blueberry Crunch, Chocolate Strawberry, Croissant Donut, Chocolate, Toasted Coconut and so much more...

Donuts are fluffy and sweet, but unfortunately a bit heavy and oily.

It was interesting to try a taste of Californian donuts... I personally would personally stick to Krispy Kream or Dunkin Donuts next time.