Solidere is proud to have accomplished the cinema complex, Beirut Souks Cinemacity, which will play a major role in the renovation project of the Beirut Central District. The complex was inaugurated on Wednesday, 18 December 2013 at night in partnership with World Media Holding (Hamad Nader Atassi) and Empire Cinemas s.a.l. (Mario Georges Haddad).
This achievement, which brought back cinema in the Beirut City Center, is the fruit of the relationship between Solidere which has gained international experience in real estate development and
Cinemacity
represented by Mr. Hamad Atassi who possesses a wealth of experience in construction and cinema complex management in Lebanon and the Arab world.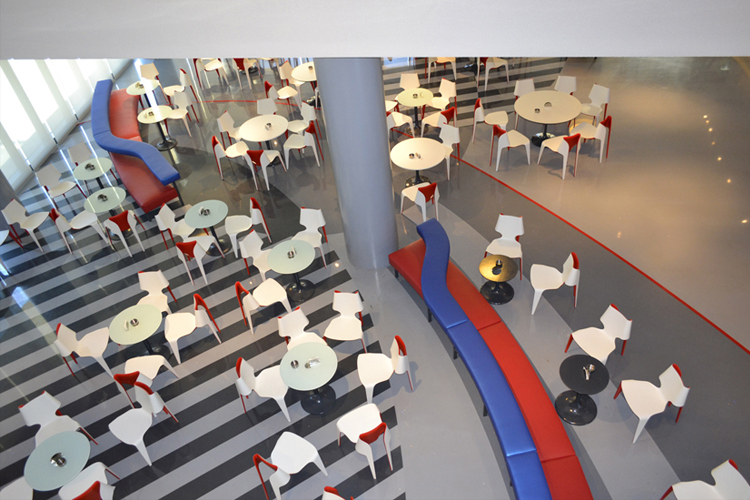 This complex also complements Beirut Souks
as it contributes in increasing traffic which usually results from the retail shops, restaurants, coffee shops, children's science museum, Gold Souks and heritage sites all rendering it a strategic location in the heart of the capital that includes commercial, touristic, entertaining and cultural activities.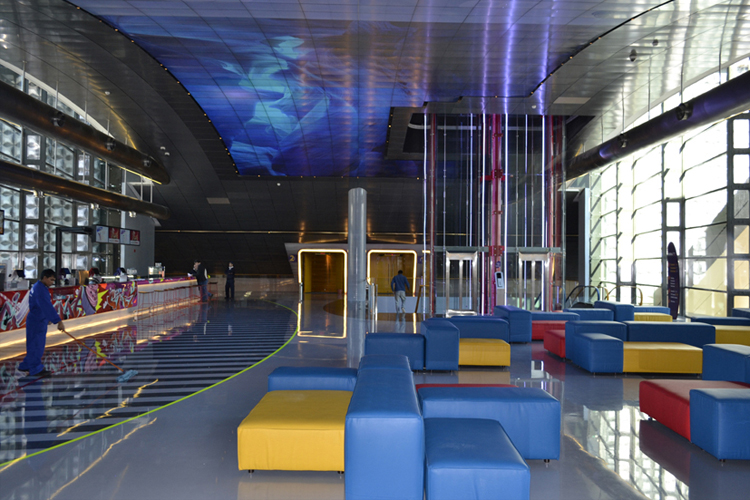 The compound extends over an area of 12,000 m2 and includes 14 high-end cinema halls 2 of which are VIP halls, and all are equipped with the latest technology. The complex hosts 2,200 seats and is covered by a unique dome with an LED, the first of its kind in the world, which displays picturesque colors. It also includes vast spaces that host restaurants and coffee shops distributed among 3 floors. It is expected to welcome a large number of cinema lovers who enjoy luxury when it comes to décor, seating, services and high-tech audiovisual equipment which will be playing international blockbusters.
The complex's exterior design, which is covered by lit LED screens playing colors and attractive designs, was created by the French engineering firm Valode et Pistre. The interior design was developed by the Architect Nabil Dada. The inauguration of this complex comes in light of the festive holidays and the end of the year when Beirut Souks is usually bustling with holiday activities such as Santa's Village which welcomes visitors on a daily basis.
The idea was to redefine the moviegoer' experience by creating a sensory journey throughout the space. The interior design firm's objective was to create a simple, minimal internal envelop animated by the most advanced technologies.
Special materials and effects have been used to develop this unique project, throughout cutting-edge technology for a young vibrant atmosphere, transparent changing colored elevators, a ceiling composed of 256 line-up LED screens playing animations specifically created for the space, sound absorbers with a unique sound system, fiber-optic material, Spanish seats  …
The project is about fourteen theaters, two of which are VIP with a total of 2 400 seats.