If you pass by any branches of Roadster Diner and Deek Duke, you will be intrigued to pick up one of the many colorful postcards that are distributed all over. Roadster diner and Deek Duke have teamed up with The Lebanese Association for Food Safety to initiate a national food safety campaign through their branches.
What are they? They are awareness cards designed to help create awareness about food safety. Messages like don't leave delivered food to your house for more than two hours outside the fridge, never defrost food outside the fridge... and so on. They are simple, creative and there is no way on earth anyone may not understand them.
I liked the idea and have picked up a few and hung them on my fridge...
So make sure you make it a point to check the food safety material and tips whenever you visit Roadster Diner or Deek Duke branches and remember. It's good to know that people out there care!
LAFS
was established at the end of 2010 by a group of young and dedicated scientists who believe that Lebanese citizens deserve safe food and water.
They also believe that it is no longer acceptable for thousands of Lebanese and tourists to fall victims to the failures in food safety every year as a result of ignorance, lack of awareness, poor practices and unsafe conditions in the food industry.
Mission:
Their mission is to educate, inform and empower Lebanese consumers about food safety issues, to protect them against the dangers of unsafe food, and to raise the safety standards of the food industry and the food supply chain in Lebanon to internationally acceptable levels.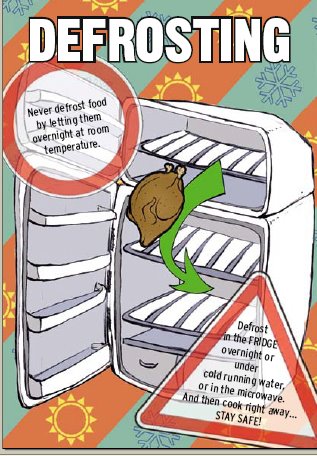 - To create awareness about food safety issues, hazards, problems, and solutions - To inform members of the public about their rights and responsibilities , and to protect members of the public from food related dangers that arise from ignorance, abuse, neglect and poor practices. - To hold the food industry and related players accountable to the highest scientific standards in relation to food safety in the areas of manufacturing, packaging, purchasing, preparing, marketing, and selling food products to consumers. -To empower Lebanese food exporters by providing them with the knowledge, skills and expertise to ensure that their products meet the standards and requirements in international markets. - To conduct scientific research and publish credible data and reports on the state and development of the Lebanese food sector. - To lobby for the legislation of modern laws and regulations that protect the rights of consumers and that establish clear and reliable standards for the industry.