I'm skipping the intros and the descriptions and going straight to the crepes. This is a review about my favorite crepe in Paris and probably my favorite one from around the world. A crepe that's only €4,5 sold at a kioske at the corner of Mc.Donald's on Saint Michel. Been here and done that probably fifty times or so and every time the amazement is renewed. THe exact address is 7 Rue de la Harpe, 75005, Paris.
The place is 4 square meters, he handles food and money with his bare hands, a street food kiosk where eating is made on the street yet they prepare the best crepes I've ever had.
My two favorites are the Cheese, ham and egg to start followed by the Nutella, coconut, banana and grand marnier. I've been having those since 2009, at least once every other month.
He prepares the crepe live in front of you, a generous large crepe which he turns around and folds in half before breaking an egg on top. The egg is scrambled around the borders and then comes the cheese. A mountain of cheese; A mountain of shredded cheese good for a large pizza is pushed outside the crepe to be toasted at contact with the grill and add a unique taste of crispy biscuity cheese. Ham is added and here you go served the conical shape, molten and fluffy, cheese exploding from everywhere, a dough that's lightly and enjoyably chewy... It's a crepe to die for!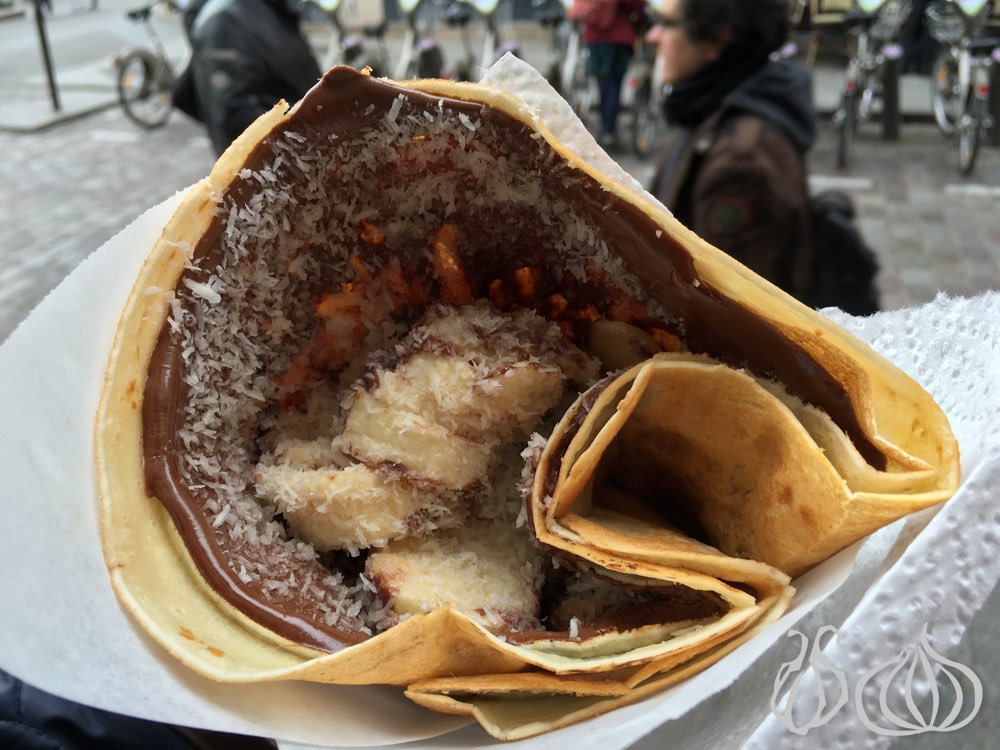 The Nutella... Oh My God; a WTF crepe, a load of Nutella, coconut bits and a whole banana before sprinkling it up with Grand Marnier. It's a trap because once you start you surely can't stop anymore. Recommended, favorited and crowned the favorite crepe I've ever had.
I'm so in love with this place; In Paris, visit the Eiffel Tower and eat a crepe at Genia.