Walking around Le Mall after watching a movie with 6 kids - we spotted a big thing that looks like a huge Nutella Jar. Very hard to miss especially when you're with kids... Obviously the kids saw this and ran towards it... what's this secret? Chocolate, who can resist this heavenly creation... obviously not kids... and absolutely not us..
Let's Chocolate is the name of this small stand facing Hotdog&Beyond and McDonald's on the second floor of Le Mall, Dbayeh. The kids hover around the guy... I want Nutella crepe screams one, I want Kinder crepe shots another... "I want the small Nutella jars," ones cries.
The choices are wide and the quality of chocolate brands used are good including brands like Lindt, Cote D'or, Kinder... and even the add-ons are yummy...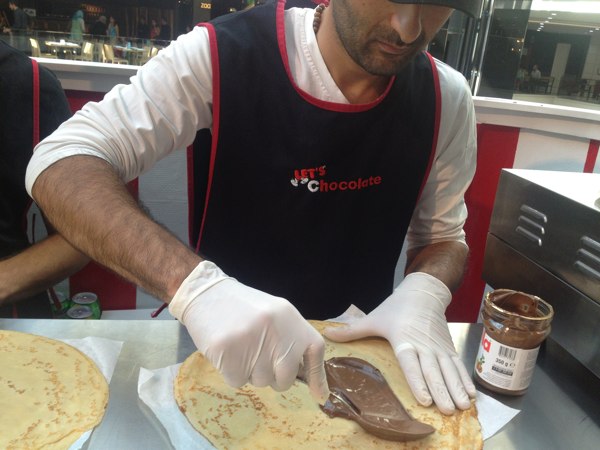 Sweet Crepes
Nutella
Kinder
Flakes
Cote D'or
Waffle/Gauffre
Lindt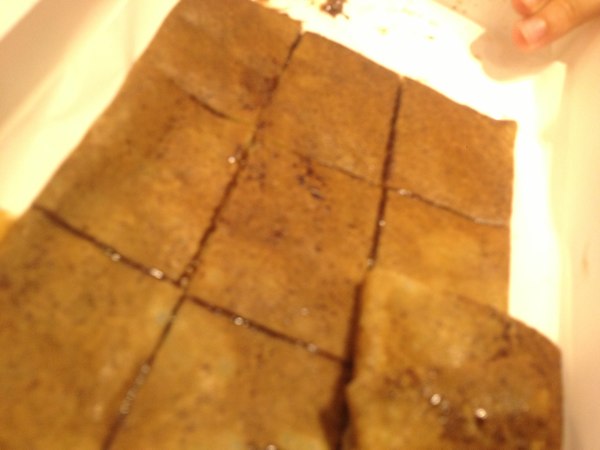 Salt Crepes

Cheese
Ham&Cheese
Turkey&Cheese
Pizza
Philadelphia
Chicken

Add Items

Add Oreo
Add Nuts
Add Sugar Powder
Add Banana
Add Kinder
Add Flake
Add Whipped Cream
Add Hersheys Sauce
Add Strawberry
Add Pineapple
Add Nutella
Add Cadbury
Add Lindt
Add Cote D'or
Add Mushrooms
Add Corn
Add Hotdog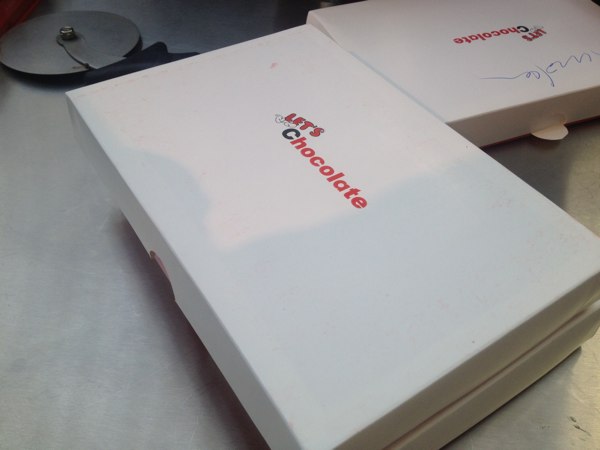 Everything looks clean, although I would have preferred that the crepe be made on the spot and not just heated when an order is made. They have the equipment and I can understand its a hassle to make the crepes fresh...
Now we have the crepes all put nicely in individual boxes, but now where can we sit and eat them. On the floor? With 6 kids. I asked the guy who was making the crepes where we can sit down to eat, he shrugged his shoulders and said we don't have a place, we might have some soon... but where? I looked around and realized there's no space around the booth... So I went and bought a Diet Coke from McDonald's to be able to sit in their seating area... The whole time I was sitting there I felt uncomfortable - I just wanted the kids to gulp in the food fast and leave.
I like Let's Chocolate but something has to be done with the seating arrangement if they want to succeed.