Get a cold cap on your beer and enhance your thirst-quenching drinking experience with the Frozen Beer Slushie Maker by Kirin Ichiban.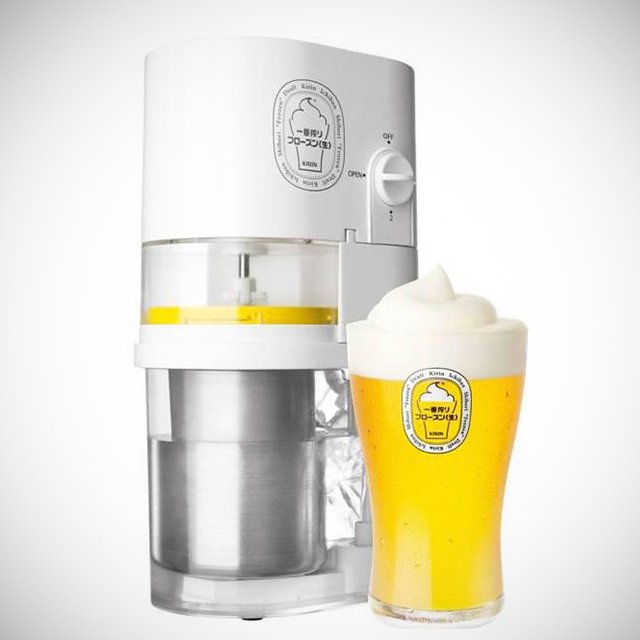 Created by Kirin, one of Japan's top drink manufacturers, this is part of a big recent trend in "cold" or even "super cold" beers in Japan. These "frozen beer" slushies were a huge hit for Kirin when it opened special beer gardens serving them in Tokyo in 2012.
Kirin developed patented freezing technology for its special slushie makers that add a whipped and frozen top to the beer. And now you can get the same taste at home!