A while ago we mentioned about McDonald's line of Quarter Pounder Jewellery Burgers, featuring unusual additions to traditional ground beef patties like truffle sauce, chorizo and pineapple. Now it's time to show you their classy upscale packaging.
Forget the brown paper bags and red arches... Think minimal packaging. The white bags and boxes containing these luxurious burgers feature McDonald's golden arches, folded in gold foil. This extremely minimal packaging features a small decorative golden ribbon on the bags.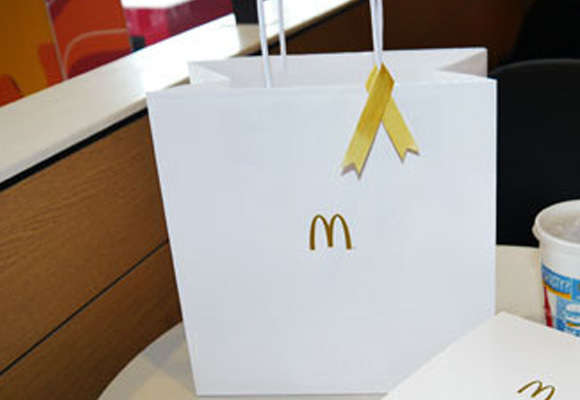 What do you think? Will these image change the way we view McDonald's - the fast food chain.