Tivoli Jardim is a hotel with an exceptional location in Lisbon. My friend and I enjoyed a great time in this cozy hotel. Up on the 7th floor was our spacious room with a balcony. The hotel is just a few minutes from the city center, yet secluded from the hustle and bustle. You can walk and enjoy some fun in the city center ... and if you want to go anywhere else all transportation facilities like the bus and subway are a few steps away.
The Tivoli Jardim seemed like a nice hotel despite its small lobby and rudimentary welcoming. On the first floor where our room was located, we were given a 10sqm space smaller than my bathroom back home. Not accepting this fact we asked for an upgrade that cost us 20 additional euros per day. At this point I was not impressed. Despite what it claimed on the brochure, it didn't have a four star feel or look. It might have been too early to judge, so we just organized ourselves and started discovering.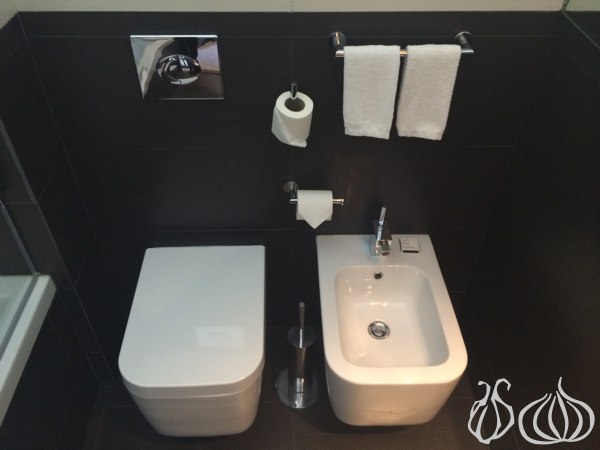 Located in the center of the city of Lisbon, this 4 star hotel with its contemporary decoration is an oasis which meets the most demanding requirements. With welcoming rooms offering exceptional facilities in an intimate atmosphere for both business and leisure travelers, this hotel has a feel of simplicity and balance guaranteeing total relaxation. Any stay at this 4 star hotel should also include a visit to the next door Tivoli Lisboa hotel, where you can take advantage of all of the services on offer, ranging from bars to restaurants and the amazing outside swimming pool. The 77 superior rooms have been totally remodeled and cover an area of 22 sqm. The decoration is simple, comfortable and contemporary, and all have a balcony with a nice view. LCD TVs, an armchair and an easy chair ensure excellent relaxation. Facilities include paid wireless Internet access, espresso coffee machine and LCD TV.
Rooms amenities:
Wireless Internet
Digital safe
Mini Bar
Executive desk
Espresso Coffee Machine
Armchair
Telephone with 1 line
LCD Television
Video on Demand
Radio-alarm clock, iHome with iPod dock station
Fully equipped bathroom
Hair drier
Air conditioning
Tivoli Hotels & Resorts Toiletries
Hotel services:
A pool and Spa
Fitness center
A Japanese restaurant
A French bistro
The things I liked:
I enjoyed the breakfast. I repeated the experience every morning
The rooms are large and the bathroom is spacious enough
Having a balcony in the room is something really amazing
If I come back to Lisbon again, I will come back and stay at the same hotel.