A totally different experience! Ichkhanian Zalka is like entering a modern bakery while the one in Beirut has an authentic touch back from the nineteen forties.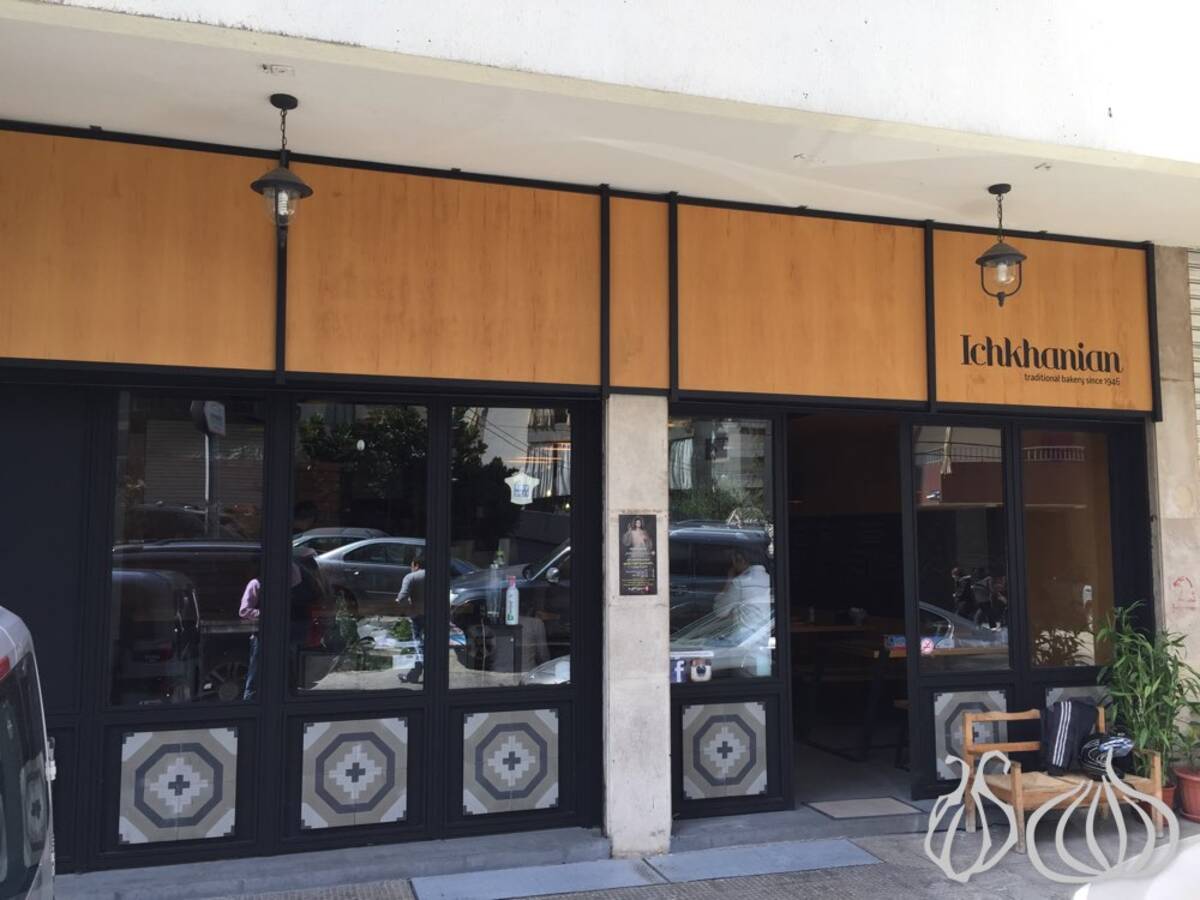 Down in Zalka, on the internal road near bank Byblos is a bakery, a high end bakery with a wooden signboard, an Instagram account, a blackboard splaying the menu and a bar like they do it in street food sandwicherias in europe. I loved the place!
Ichkhanian managed to give you the same traditional knowhow with an upscaled decor. The difference between Beirut and this ranch is that you can order Mante and Suboereg by the portion as well as Tahinov hats by the piece.
The first impression:
Loved the decor, the tables for dine-in customers.
The blackboard and the bar as well as the open kitchen.
Seeing he staff work with their normal clothes is not so pleasant.
Despite the fact that everyone is Armenian around here, they shout loudly in Armenian and that's not too pleasant for a dine-in experience.
I wished someone smiles!
The place described:
Three wooden tables surrounded by wooden benches can host four persons each.
The ceiling is covered with wood panels on one side and black octagons on the other.
A large brick oven takes over the center space.
Concrete covers the floor.
Lahmadjun like they call them around here contains garlic except pomegranate and mushrooms. A middle sized Lahme Beajine served in a wooden board. A thin dough topped with a mix of vegetables and mushrooms without meat surrounded by a crunchy toasted border. A moist heart feeling and tasting like a Lahme Beajine but without be meat.
Pomegranate is even a dozen times better. Moist and watery, a mix of meat and pomegranate offers a subtle acidity, a light sweetness and the dough is the main item that makes this Lahme Beajine unique.
Suboereg is simply excellent! A layer on top of the other, a dozen layers of thin and juicy dough overplayed by slices of cheese alongside a sprinkle of parsley. I loved its juicy heart, its crunchy borders, its smoothness, its lack of sweetness, its equilibrium creating a unique soy reef that's not chewy and not feeling fatty despite the butter. Now I understand why people consider ichkhanian a reference.
Mante followed. A small clay jar filled with bread bites stuffed with meat bathing in Laban. Super hot bread, cold Laban... A crunch followed by an acidic smoothness that caresses your palate and some sumac to give a punch of taste. Amazing is the least that can be said.
With this beautiful decor, I expected to see the staff wearing some decent clothes, cleanliness should be looked at more closely and maybe add a musical background.
That's it, the Ichkhanian experience is better lived in Zalka than Zkak el Blat. Everything in here is flavorful and enjoyable. Recommended is the least that can be said.
Ichkhanian Bakery Zalka +961 4 717586