What can I tell you about this airport? The first and last impression of a country. Small, tiny, minuscule duty free, with a trail of cigarettes smell all over the place. Badly conceived and dirty are a few of the synonyms that can be used to describe Alegria's Houari Boumediene International Airport.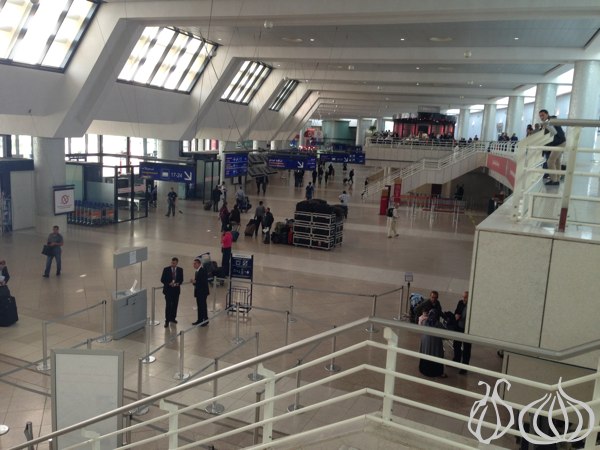 Upon arriving to Algeria's airport, you will be received at the lower level in a hall with only three belts. Yes, an international airport of a country three times the size of Paris has only three belts. Low ceiling, dark dimmed lighting and a feeling of over used space and lack of maintenance welcomes you in this claustrophobic atmosphere. This was the first impression. Three days later and after discovering some of the hidden secrets and wonders of this country, I had to pass through the same terminal, my only door back civilization. The same minuscule terminal has more than 40 counters awaiting to check you in. But here, and to be fair, some positive notes are seen. High ceiling with clean finishing makes this airport look nice and professional; so shouldn't this be the first impression upon arrival and not the contrary?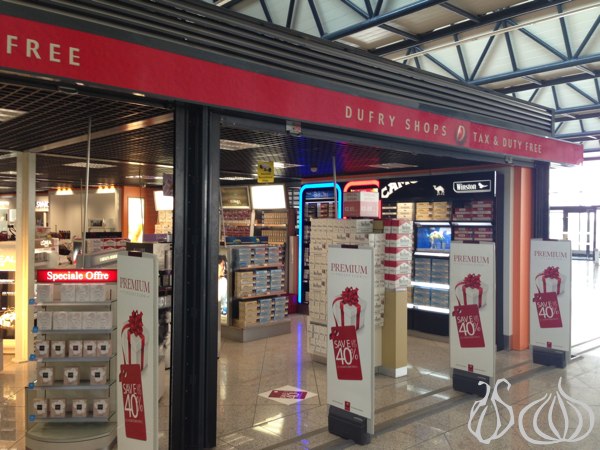 A quick check-in before you move up to the 1st floor where the departure terminal is. Pay attention to check your papers on your company's special text before going up. A special representative check's your documents and stamps the OK red badge. After that, fill in the departure paper and head to the border security officers before an X-ray scan. Yes, complicated and we're still not done: Then comes the airline counter, document check, security check and departure paper, border security passport control, baggage check, access to the terminal-, police check, luggage search, passport check and finally at the plane's door. You will have to meet 8 different security officers before even thinking of leaving the country.
The airport terminal, plastered with No Smoking signs and posters is a smoking haven; everyone is smoking like it's no body's business - the smell is horrific.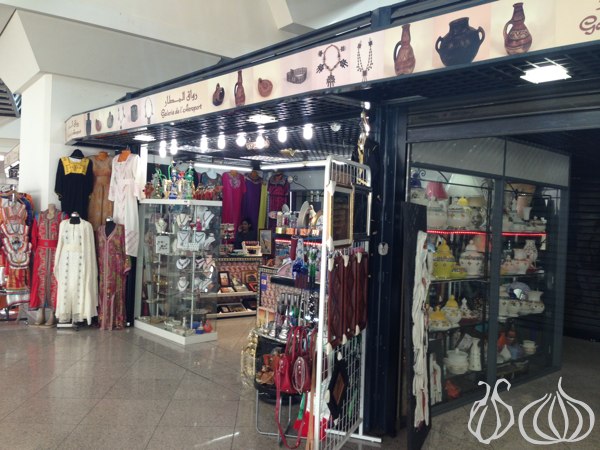 The duty free shops:
The bookshop
One single cafeteria
Tobacco and newspapers
Artisans handcrafts
Oriental pastry shop
Cosmetics, fragrances, chocolate and alcohol
To be fair, I liked something:
The high ceiling of the departure terminal
The sign boards are newly installed and clean
The airport is not well maintained but professionally cleaned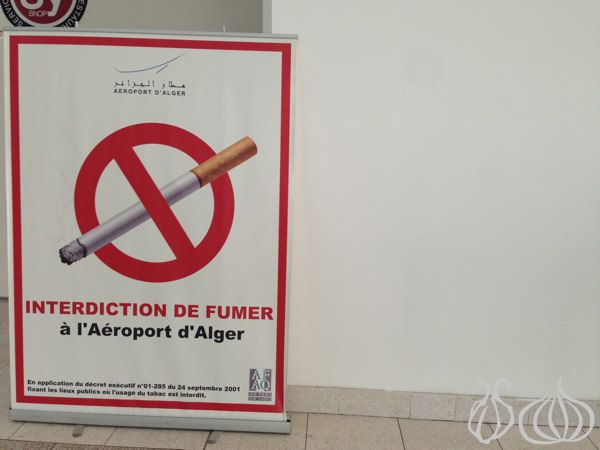 The best part: I loved how all phone booths are out of service. If you don't have a mobile, entering this airport is a complete disconnection from the outside world.
Each and every shop is smaller than the other and doesn't have the minimum of an airport's standard. I couldn't bare the smoke and dull ambiance, so I decided to move and try the Business lounge, which was an even bigger joke. Today I discovered the worst, cheapest, stingiest and most unprofessional business lounge this planet has to offer... Prepare yourself before your next visit.