When it comes to powerful, dark, caffeinated beverages; any connoisseur will tell you that freshly-ground coffee is the undisputed Holy Grail – nothing else compares to the aroma, flavour or snobbishness. But how can we all enjoy his blessed libation on a regular basis?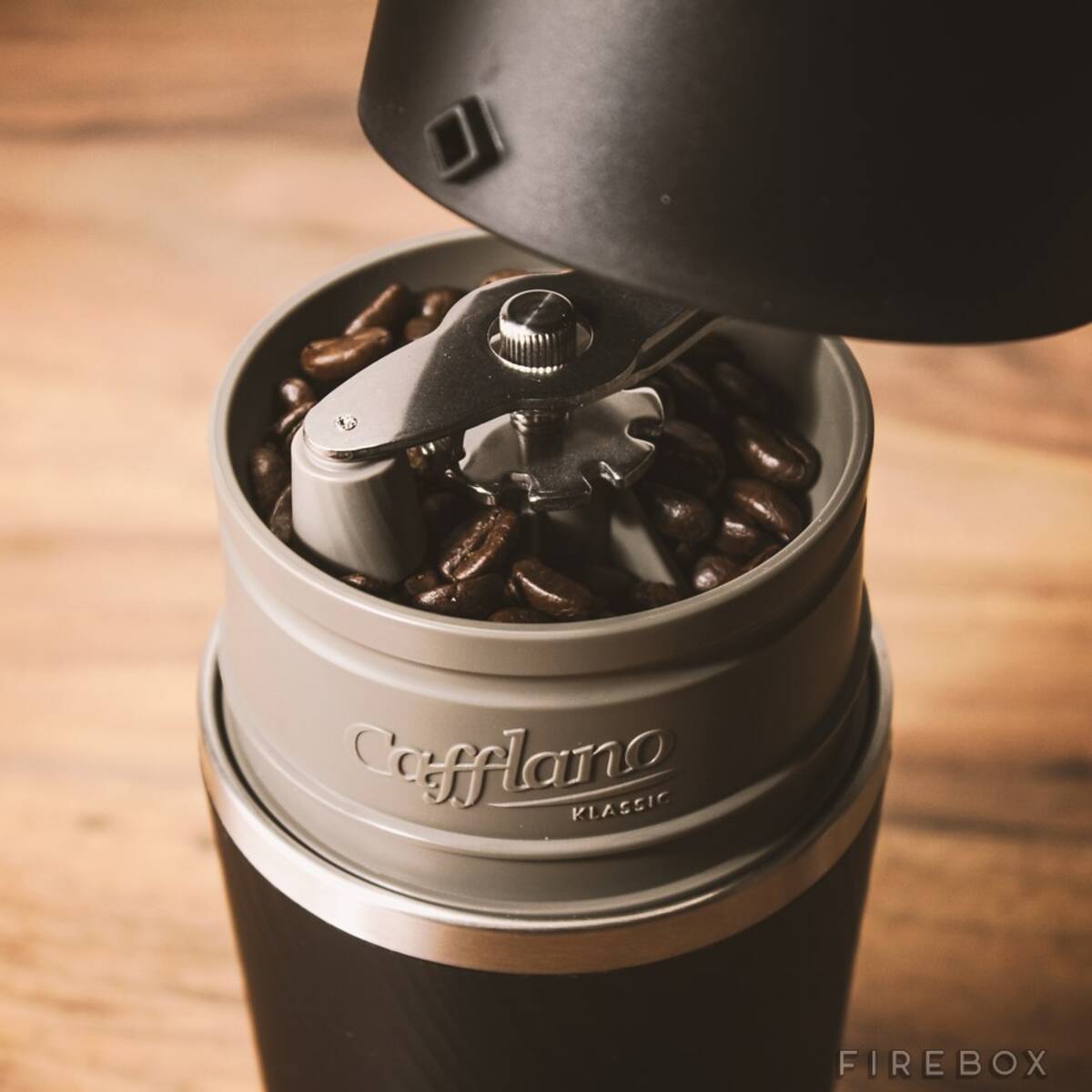 Shovel endless heaps of cash into your local Starbucks?
Purchase a pricey Espresso machine that breaks all the time?
Seek out the actual grail and sell it to fund your expensive addiction?
...or purchase the Cafflano Klassic: All-in-one Coffee Maker.

To the untrained eye it looks like an exceedingly handsome travel mug, and it is, but beneath the surface lies a whole host of exciting coffee-making apparatus that read a bit like a list of dating apps – grinder, filter, dripper and tumbler.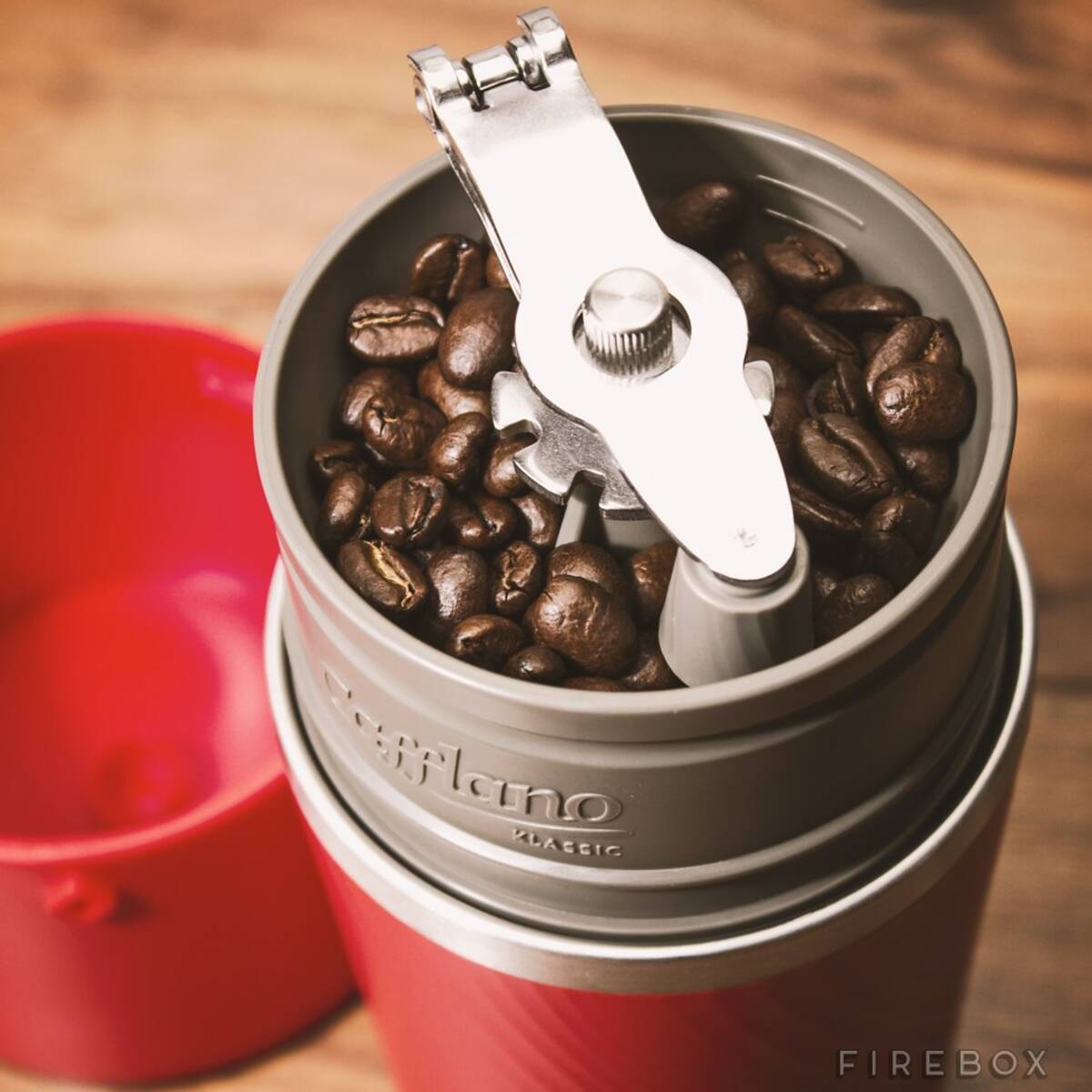 Store your favourite brand of premium beans in the top then, once you're ready for a steaming cup a' joe just tip them into the grinder, grab the fold-out handle and get winding. It's heaps more rewarding than letting a fancy machine (or a brainless barista) do it and you can decide precisely how coarse you want it. Finally the grounds land neatly in the filter below, ready for you to pour over boiling water and let it steep.

Beautifully simple, there are no batteries or electricity required, no filters to replace; just add water and enjoy your absurdly fresh and delicious brew.