The place doesn't look much like a restaurant, rather a shop that sells everything food, a small shop with a catchy signboard showcasing a hall that has a pastry shop, a meat parlor and a bread counter. Tables occupy the main area, which is used as a restaurant.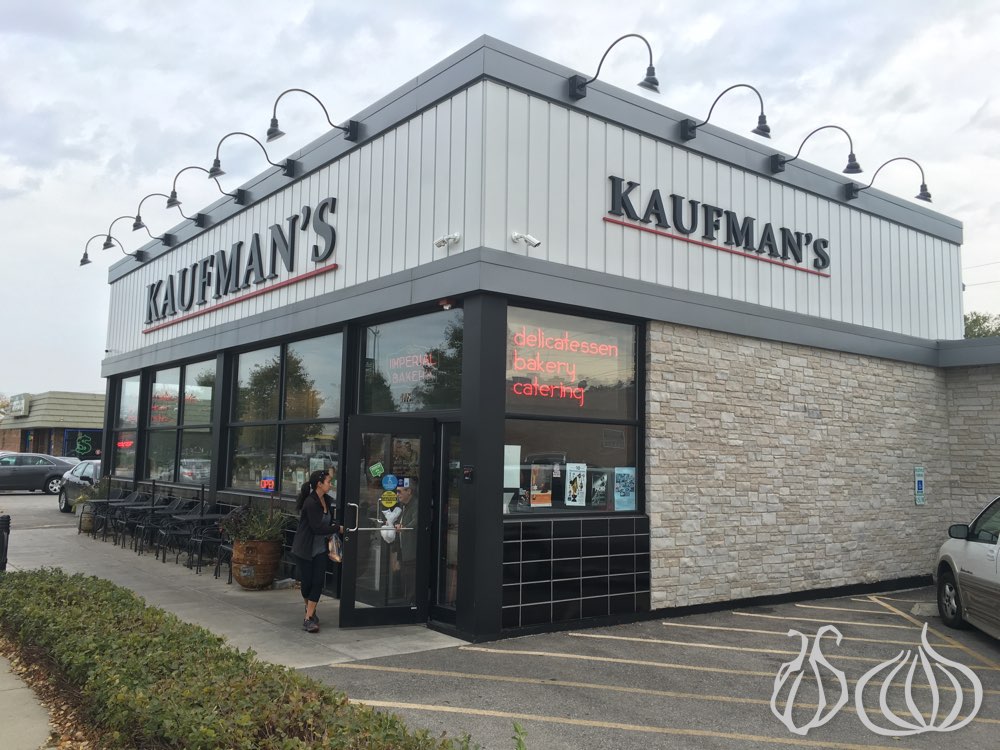 The logo invited me to go inside, tasting the corn beef amazed me; It's ten or more times better than the one I had at Katz. Corn beef, salami and pastrami, I ordered four sandwiches to go and a salad.
Stainless tables and red chairs, dimmed lights and black colors, jazz music playing in the background and walls covered with fridges filled to the top. The main area is the open kitchen where sandwiches are prepared on the wall facing the entrance.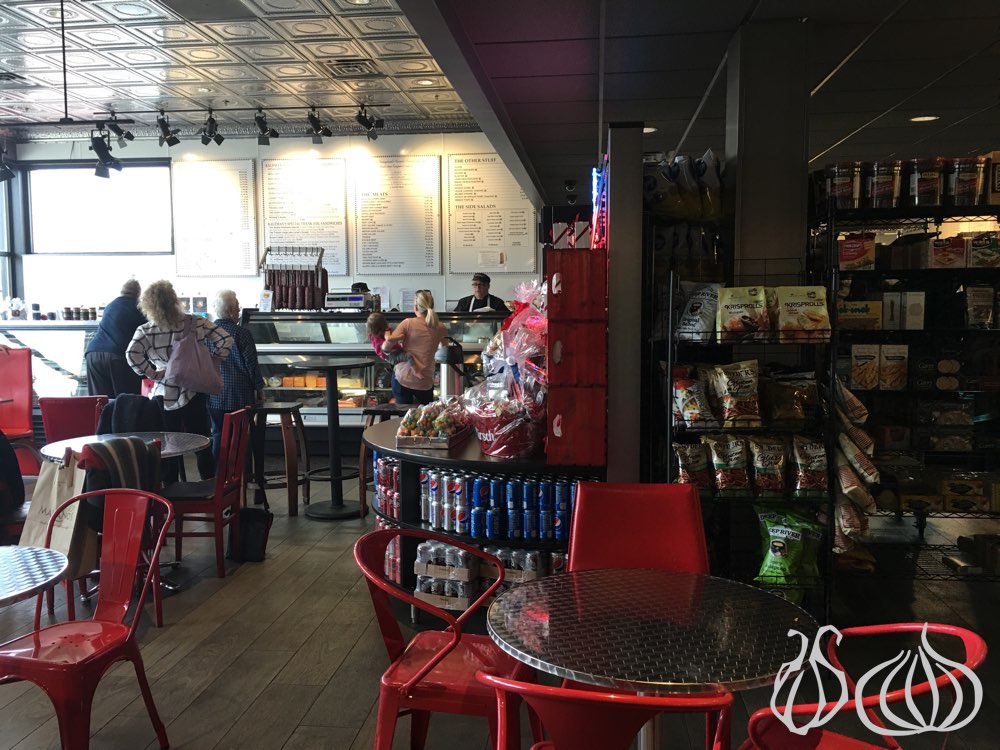 I wasn't sure what to order because not a single image shows you what to expect. The man behind the counter, gentle and pleasant, with a smile helped me around, giving me a bit of bread to try and some corn beef to make sure I liked it.
The sandwiches were prepared, huge sandwiches at a reasonable price, simple preparations of meat, mustard and bread. I picked up the paper bag, paid and found a chair to sit in the middle of this delicatessen.
Dozens of layers stuffed between two layers of bread, in sandwiches they call small. I'm just imagining what big would be like. Extremely tender pastrami, smooth corn beef, juicy turkey and full-bodied salami. Their mustard adds life to the sandwich with a bit of sourness and sweetness combined. Lettuce, tomatoes and you're good to go.
Four sandwiches, a salad for only $45, which is very reasonable when the sandwiches are each filled with hundreds of grams of meat.
I'm not sure how places become famous, but believe me I've had today a corn beef sandwich that was much better than the one at Katz, which was chewy and fatty.
Delicious mustard, excellent meat creating good and simple sandwiches, which makes them top of the line and surely some of the best this city has to offer. Their simplicity and fine quality is what makes them different. Afterwards I was called upon by a beautiful cherry tart lying in the fridge. You know this cherry tart you only see in American movies, the one Tom & Jerry fight over? It was here and waiting to be devoured.
I loved it!