The Creperie Bretonne is located in the City's Olympic district, under the splendid "Fish" sculpture designed by the American artist Franck Gerhy.
Bretagne: As a sea-faring people, the Bretons spread throughout the world, in search of a better life,or simply in search of adventure. They brought with them their customs, their traditions, and their cuisine. This was how the world-famous Breton pancakes (Crepes) came to be known as the typical Breton "export food". Given the geography of the Brittany coastline, it was logical that the Bretons should arrive sooner or later in Spain, more precisely in Galicia first. Today, the faithful inheritors of this long tradition of migration, the members of Annaick Noblet have set up throughout the whole of Spain, and are keen to perpetuate their culinary culture in a country that so closely reminiscent of their own.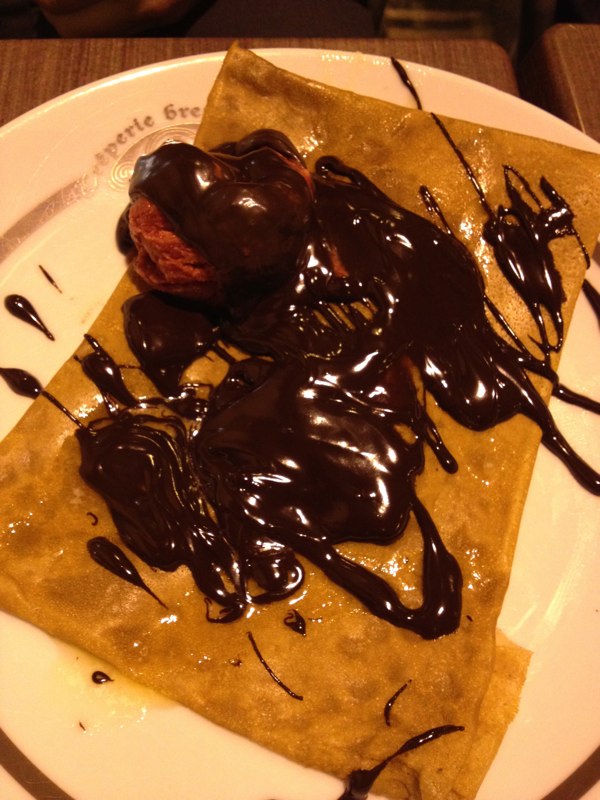 The Menu of this funky restaurant is diversified covering all tastes from galettes, omelets, crepes, cooked pork meet, Cheeses, ice-cream, sweet crepes and drinks. The interior is very catchy. A British double decker bus painted in silver hosts the kitchen, colorful decoration reminding you of a village fun fair, wooden tables, multi-colored plastic chairs, paintings and drawings with a unique of its kind restroom. (Check out the pictures ).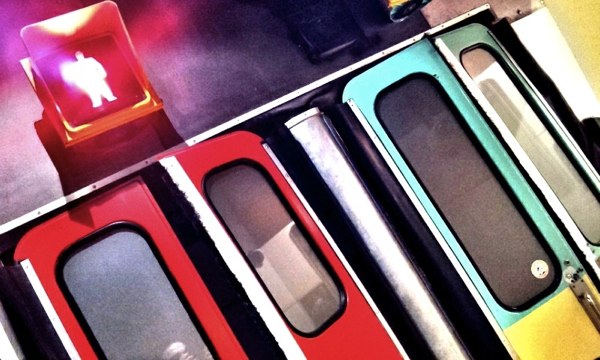 Arriving late for desserts only, we tried their savory crepes. I loved the dark chocolate used and the way they add whole nuts to the mix without grinding them like other cafes usually do. The staff is very welcoming even though they do not speak English and were ready to change or add any ingredients to the orders.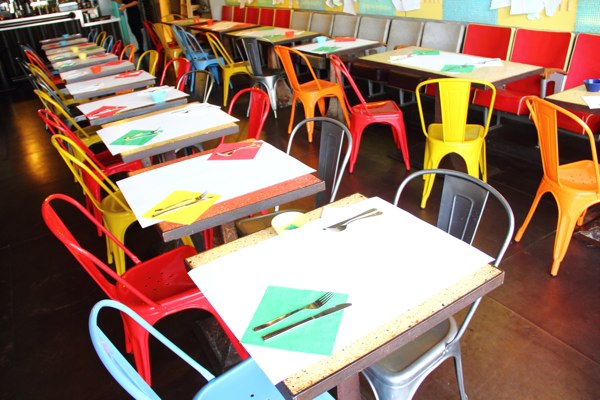 Check it out while passing by Barcelona and enjoy the walk on the beautiful marina.