Yes, we're back and with a Christmas-filled blast... Souk el Akel's Christmas Market is coming your way this December... We want to start celebrating the whole month of giving, loving, laughing and joy in all its forms throughout...

For the first time, witness a one-of-a-kind festive experience in Hazmieh for the whole family: The Christmas Street Food Village by Souk el Akel! Open Daily From 5:00 pm till Midnight, starting December 5th until December 9th, 2018. One week of celebrations is showcasing vibrant culinary experiences including Lebanese, Middle Eastern, European and International gourmet bites. A family get-together where fun awaits; mouthwatering live cooking, kids workshops, the long-awaited Santa's House and much more to celebrate together this festive season.
We will be waiting to sizzle your taste buds with the freshest ingredients street food has to offer... Alongside Souk el Akel will be some fun-filled educational activities for kids, a whole. And the list goes on... you will have to come to check out all the festive surprises waiting for you.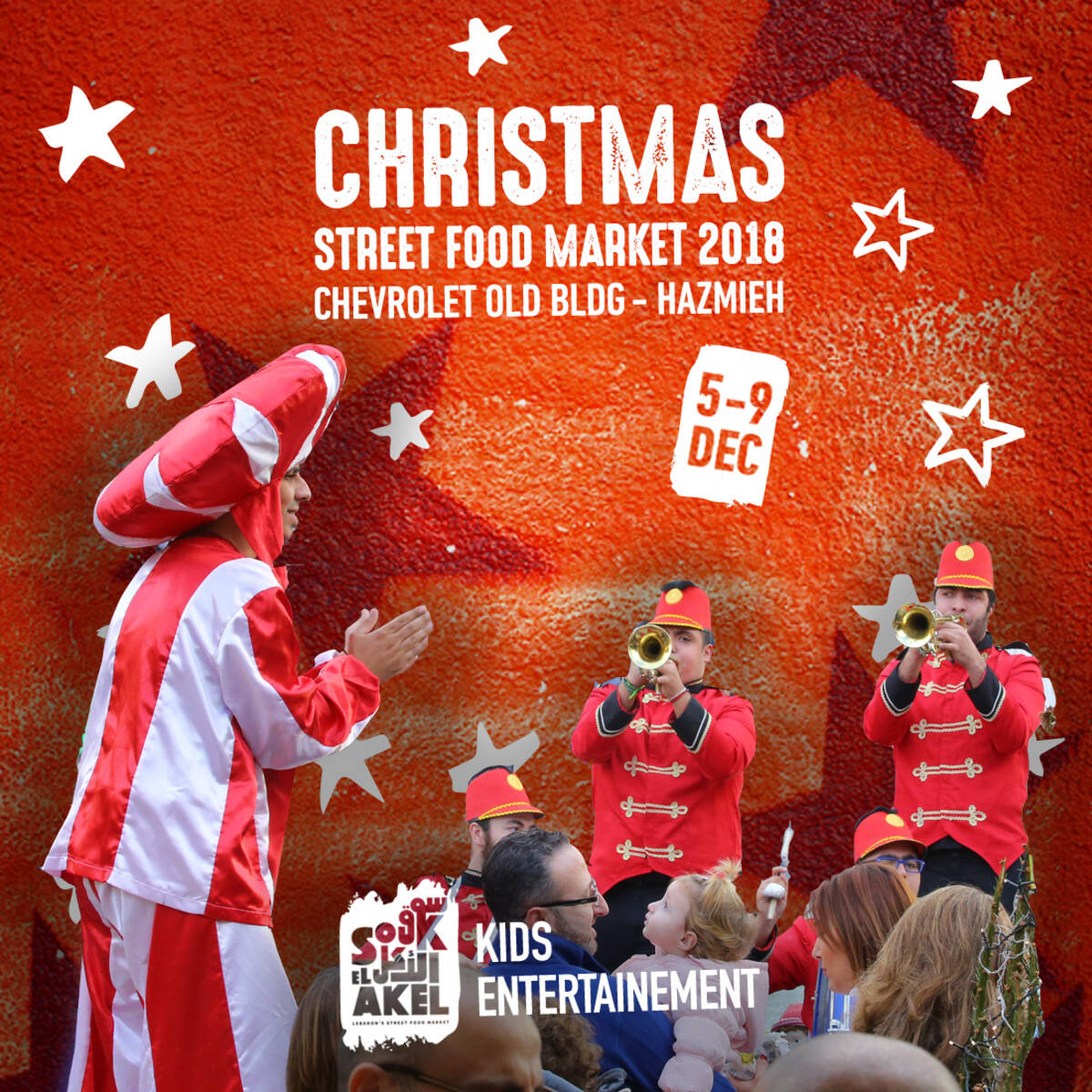 Where: follow the mouth-watering smell of delicious food being prepared fresh for you, dance to the tunes of Christmas and join the parade... Souk el Akel will be celebrating in Hazieh this upcoming December...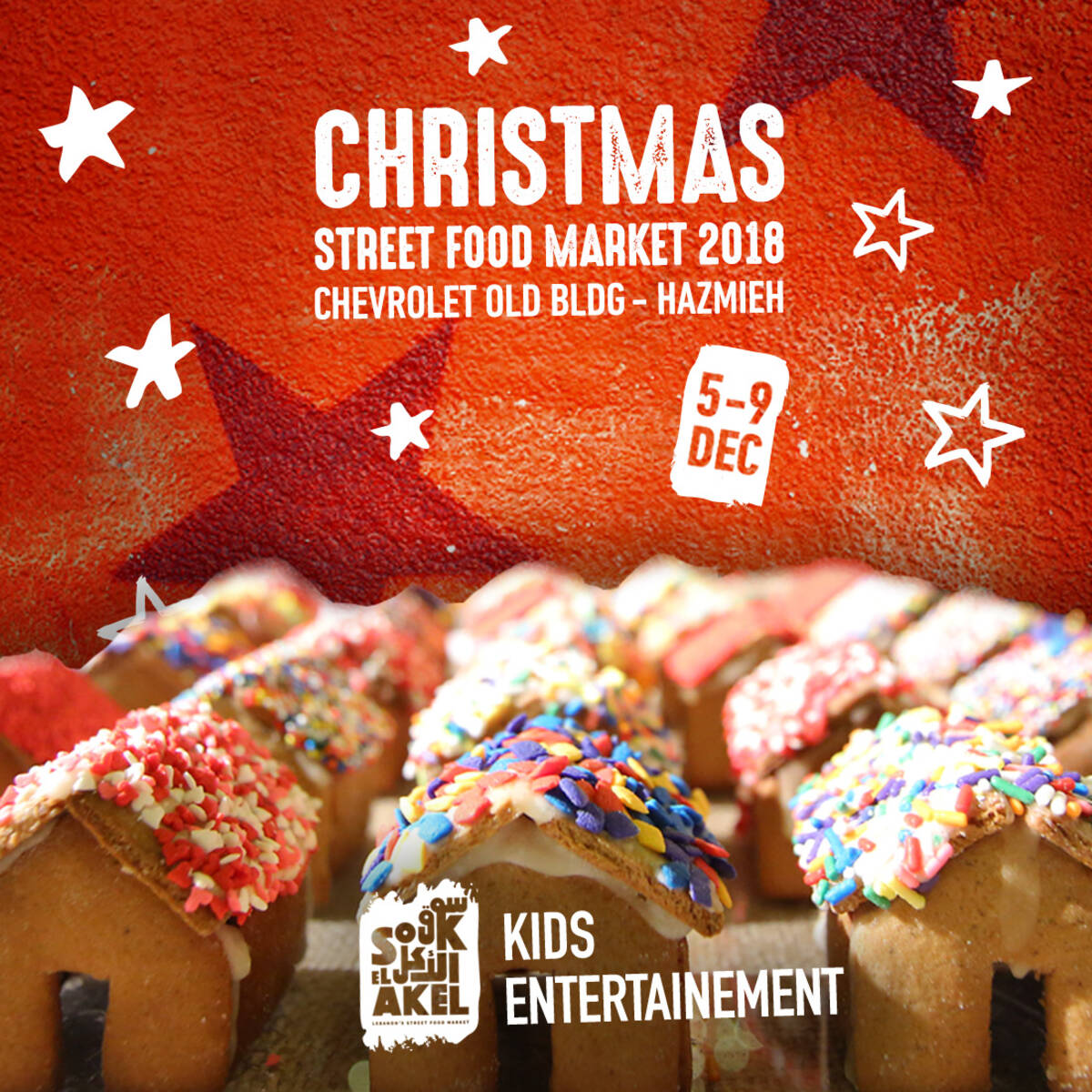 Souk El Akel's Christmas edition by NoGarlicNoOnions, hosting 30 food and drinks stalls, each preparing their best bites... Irresistible aromas. Get there, stop off at one of the many top quality food stalls, grab something to eat... walk around or sit down in one of the benches, listen to some music... Make sure to enjoy some sumptuous desserts. Trust me... Flavors and innovation that should not be missed.