I'm not sure where to start or even how to start. Maguy is one of my favorite places, Maguy herself is a friend I respect... I've been here four or five times and have always left happy, but it was never on a Sunday. After my experience on a Sunday, I now understand why there are mixed feelings about this restaurant.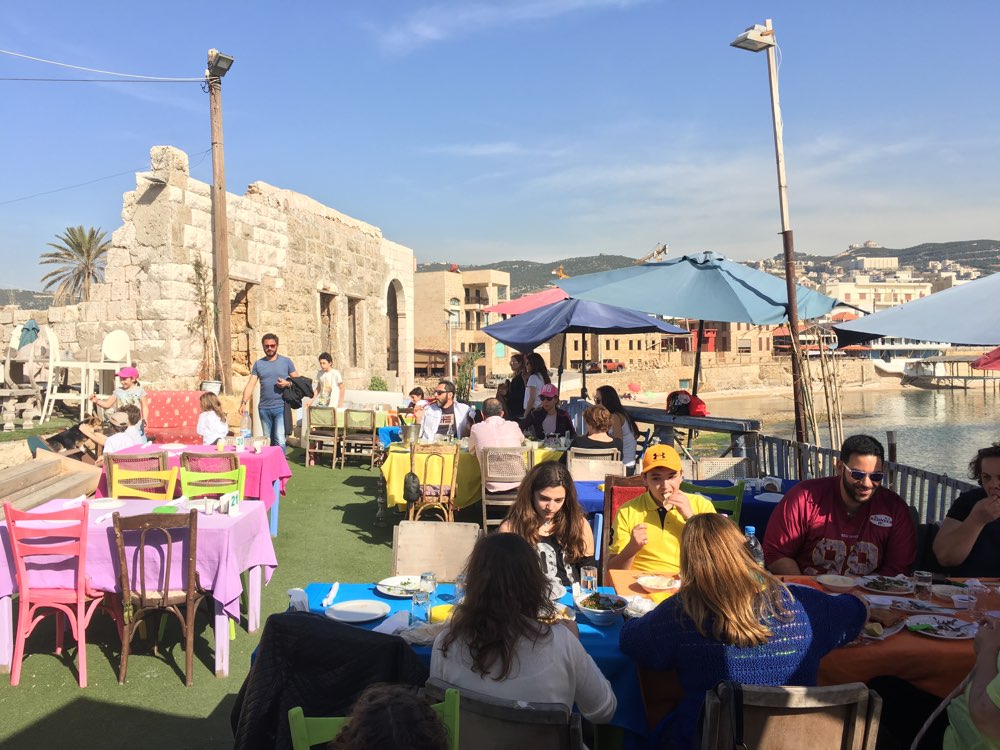 It was a Sunday and I decided to invite some friends for lunch at Maguy's. I headed there with high expectations but the experience was far from what I expected. We left disappointed and hungry.
The place is as it is; I'm not critiquing it. It's Maguy's home, her living quarters left naturally with all its mess. I never expected better until I started looking into its details; what concerns me is that the restaurant is not kids friendly and in fact it's a bit dangerous even for adults - this needs to be attended to immediately.
I'm still a fan and I'll surely visit again during any day of the week but never on a weekend:
The place is not kids friendly. Very dangerous for your little ones. You have two choices, either glue them to their seats or spend lunch time running after them.
Chairs have pins coming out of them, ready to tear your clothes apart, let alone hurt you.
Fully loaded, the kitchen can't handle the orders. You and your hungry kids would have to wait for an hour or maybe two to be served.
Three waiters, extremely unprofessional were never trained and know nothing about the art of serving. They didn't suggest orders, didn't inform that the portions are small and not enough for our table of eight, dirty hands. Many of the orders were not even sent to the kitchen to prepare; he answers with a smile "I forgot."
Plates were never changed until we called out for it.
A certain dirtiness is felt all around.
Today's lunch:
We had 6 plates of French fries to satisfy our hunger.
One plate of calamari for eight, which is literally not enough for two.
One plate of hummus when two should have been ordered, one tiny salad and one tiny moutabbal.
Grilled fish reached our table at 4pm.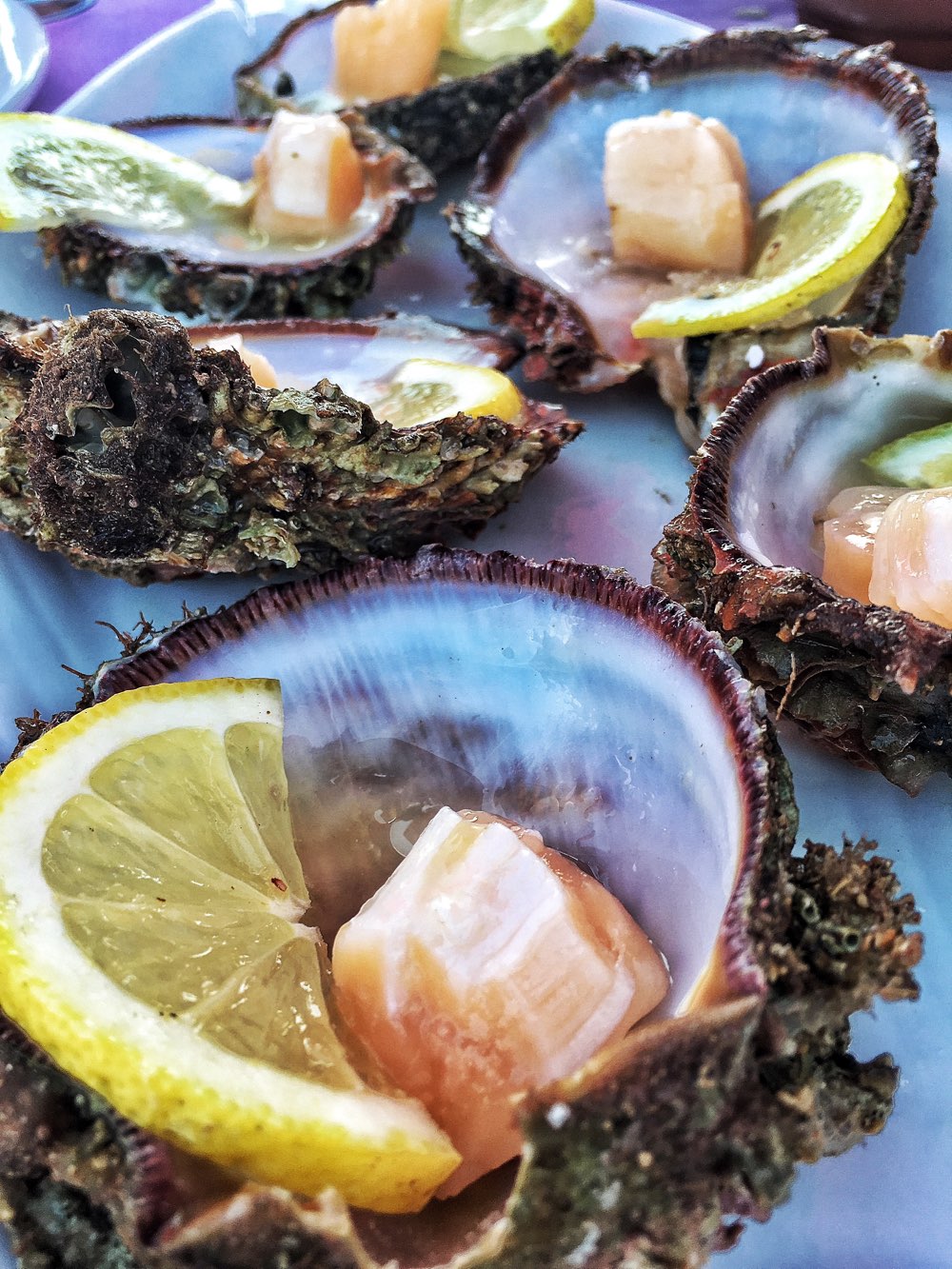 The food:
Tasty calamari, fire grilled the Maguy's way, simple and marinated with lemon.
Charcoal grilled shrimp, five of them, tender and well done. We're eight! Remember?
Three grilled fish... As good as they should be. Speedy and overwhelmed, the staff doesn't have time to help you remove the bones.
The scallops platter is a signature and must try.
Kebbet Samak is simply made of onions.
We literally left hungry. Three small grilled fish, hummus and moutabbal, one salad, the calamari, six plates of French fries to satisfy our hunger, one platter of scallops and that's it. A bill of $200.
Maguy proposes some tasty specialities but unfortunately is not prepared to handle a full house. This restaurant was superb when only a few knew about it, lost on the shores of Batroun. Transformed into a real institution ruined it. A must try but surely not on a weekend. After what happened today, I expected at least an apology which never came.
The Good:
The restaurant has a certain cachet of its own... Positive vibes overpowers it.
With a beautiful sea view, Maguy's is a boost of energy.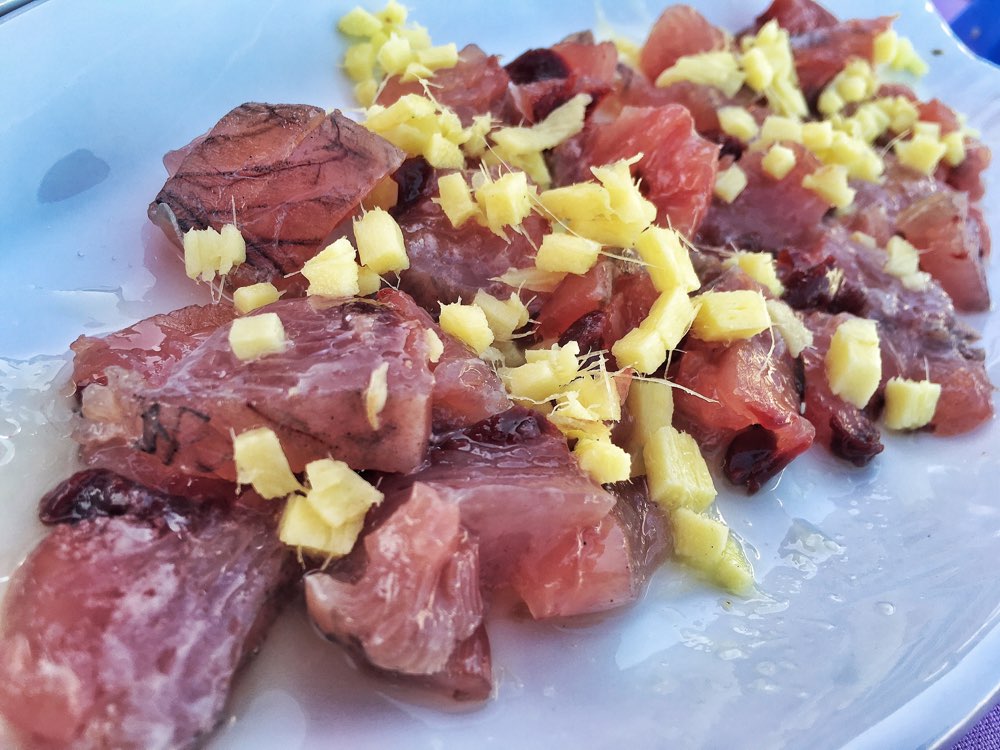 The must changes:
A minimal fix is needed around here.
Be prepared to handle guests or at least book less tables.
Make the portions bigger.
Inform guests what to order and how many portions are required.
People come for Maguy; she should stay around not hide in the kitchen.
The charcoal grill is badly conceived; Smoke will haunt your nose and clothes.
I'm sad to be writing such a review... Maguy... but never again on a Sunday.