They are different on all fronts and probably one of the country's best: They don't look like all the other Maamoul because of their simplicity, light color and non-existing white powdered sugar on top. The first impression keeps you thinking... until you've had your first bite.
"Les Delices de B.B", the simple white and uncomplicated metallic boxes. The bag gives off a certain class and the boxes are closed to preserve the freshness of its content.
Inside the boxes are four kinds of Maamoul: Pistachio, walnuts, almonds and tamer. What makes them so good, so different and so unique is a couple of things many have not succeeded in doing: All these Maamouls are rolled and decorated by hand; no mold is used. Brigiste's Maamouls are powder sugar free. The dough is extremely thin. The filling is moist and fresh, generous and mixed with the adequate quantity of sugar. They look simple and clear with a light transparency of the filling. Round in shape, good in size with fresh aromas... I thought about it again and realized that their neat look may be something good.
Take a break, take a deep breath and bite into one: "Amazement".
The dough is thin, not chewy and not hard -kind of sandy like a sable. It crumbles smoothly under your teeth while the filling starts activating all your taste buds. A filling that's moist, sweet and fresh. Walnuts, almonds, and pistachios used are premium in quality making these Maamoul really unique. They're crushed to the appropriate size and mixed adequately with all those ingredients you expect to feel in a Maamoul.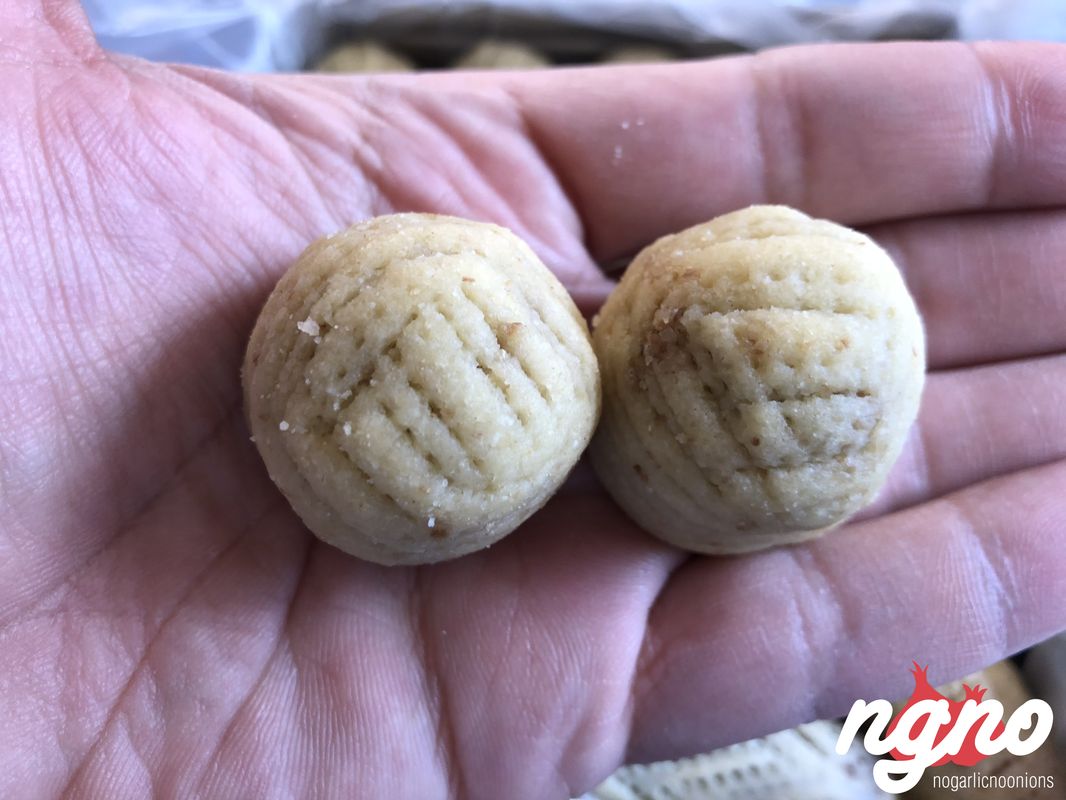 Best for last: Wait until you've tried the "tamer." Wow! The dough is so thin that it crushes under your teeth as you hold them, while the filling, moist and fresh appears awaiting to be devoured. The Tamer tastes great...That's what I call Maamoul. If you weren't satisfied enough with any Maamoul you've tried this season, then you should try Les Delices de B.B.
Created by Mrs. Brigitte Behlock, the woman behind "Les Delices de B.B." Located in Tabaris, you can call them for your orders:
+961-1-337306
+961-3-437306