Looking for something to cool you down this summer, Moschino has teamed up with ice cream Magnum to launch a Magnum X Moschino Pleasure Store pop-up in London which will run until September 10 at the Magnum X Moschino Pleasure Store located in London's Seven Dials.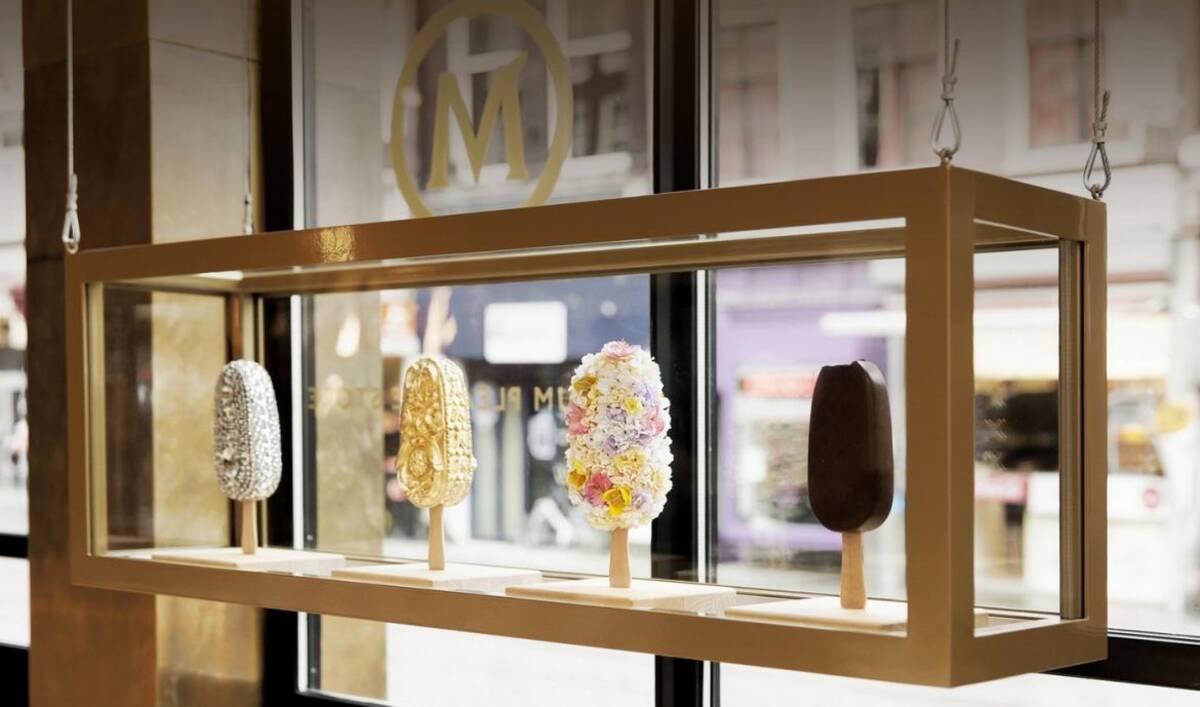 Guests will be able to personalize their own Magnum creations, encouraging visitors to treat themselves to a double or single dipped Magnum by trying out the dipping bar which includes more than 20 toppings like black lava sea salt and blackberry crunch.
The Pleasure Store will serve bespoke ice creams, as well as one curated by Jeremy Scott, creative director of Moschino. Scott will also be displaying his range of Magnum X Moschino bags at the pop-up.
Throughout the summer, guests will also be able to enjoy a range of events taking place at the pop-up.