I had the chance to take pictures of the menu and taste every dish. What an experience!
Nando's is a casual dining restaurant group originating from the Mozambiquan Portuguese community in South Africa with a Portuguese/Mozambican theme. Founded in 1987, Nando's operates in thirty countries on five continents.
Nando's specializes in chicken dishes with either lemon and herb, medium, hot, extra hot or extra extra hot Peri-Peri marinades (properly known as Galinha à Africana). In some countries, Nando's has other flavor options like mango and lime or Mediterranean.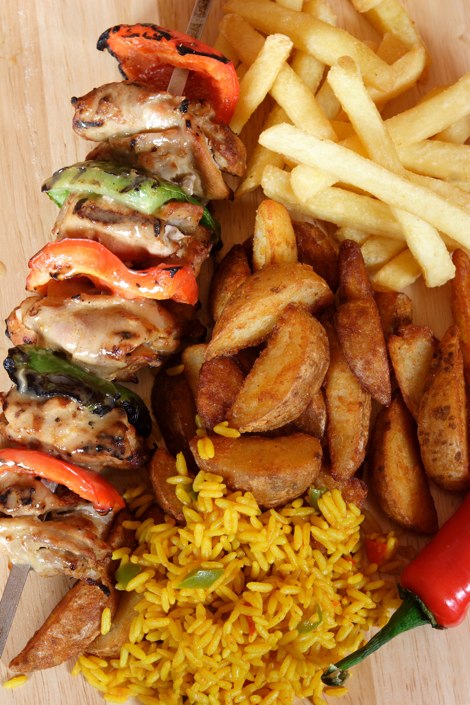 Nando's specializes in flame-grilled Peri-Peri chicken. The chicken is served in quarters, halves, wholes, and butterfly breasts. Nando's also serves burgers, pitas, salads, wings and wraps. In some countries, Nando's sells chicken livers, Espetada (a large stand with a skewer of chicken breast and grilled peppers) and Cataplana (a chicken and rice dish served in a traditional Portuguese copper dish).
They added to the menu in Lebanon our famous Hummus after a worldwide franchise approval.
Unfortunately Nando's closed all of its branches in Lebanon.