On a calm afternoon the clinic's doorbell rang. It was 3pm. I opened the door and received as a beautifully packaged box filled with little pizza cups, only this time imagine sweetness with chocolate, cocoa dust and notes of red... For Valentines season, Pizza Cups has launched limited edition chocolate tart pizzas to celebrate love. Instead of giving her a box of chocolate... how about a box of chocolate pizza... Sounds more intriguing and innovative. Doesn't it?
I am sure that most of you already know appreciation towards this innovative idea called Pizza Cups. I have already reviewed them twice and with each time came a new flavor. Receiving this box today just made me renew my vows... I love these little tasty bites and I am sure you will too...
A treat for chocolate lovers... Grab one, close your eyes and bite into it and just let go... You'll discover love again with tasty chocolate mousse that melts gently the minute it makes contact with your tongue. The same thin crust hosts a condensed dark chocolate covered with cocoa. Just when you think that the experience has ended, a subtle touch of spiciness caresses your palatal buds with a generous and pleasant aftertaste that lingers on. The best part of these tarts is the red sugar drops that crunch under your teeth, adding an enjoyable sweetness. It's Valentines after all; red is the color of choice.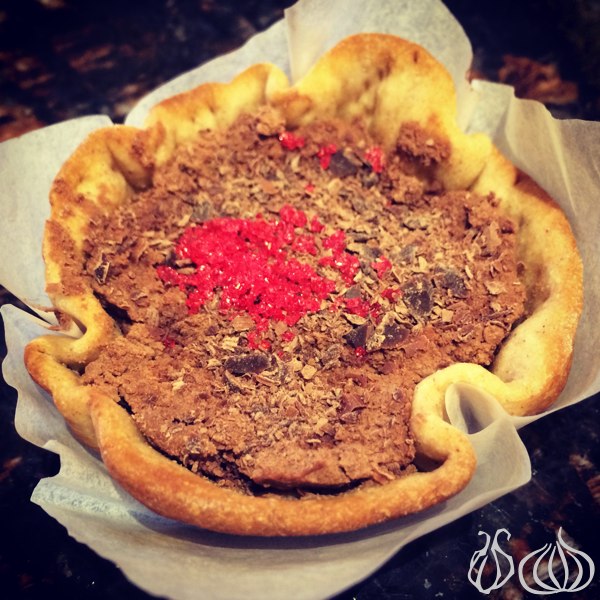 Want to surprise your loved one, Pizza Cups is a nice and innovative idea.