Most of us enjoy binging on the latest TV shows, but have you ever noticed that food itself usually plays an important role in many of these TV series? We've explored 4 of the hottest TV shows currently airing, Game of Thrones, Stranger Things, The Walking Dead & Westworld – to showcase unique and original recipes inspired by the shows themselves. Bon appétit!
STRANGER THINGS – UPSIDE DOWN WAFFLES
Transport your taste buds to another realm with these waffles that have travelled from the upside down. One-half of these waffles captures the dark and mysterious side of Stanger Things, while the other perfectly captures the sickly-sweet taste of 80s nostalgia.
Click Here for our Stranger Things TV Recipe
GAME OF THRONES – FREY PIE
This GoT inspired pie is stuffed with rich flavour, and despite the name – no human body parts. It's so delicious that even Hot Pie would approve!
Click Here for our Game of Thrones TV Recipe
THE WALKING DEAD – BRAIN CAKE
Serve up a sickly-sweet slice of this brain cake with the help of Lucille. This killer recipe will have you and your friends coming back for more.
Click Here for our Walking Dead TV Recipe
WESTWORLD – PULLED PORK CHILLI
This is no imitation, this one-pot pulled pork chilli has all the ingredients to whisk you away. In this show, there are no limits to what you can do – why not turn up the heat and chow down with this far-out western dish.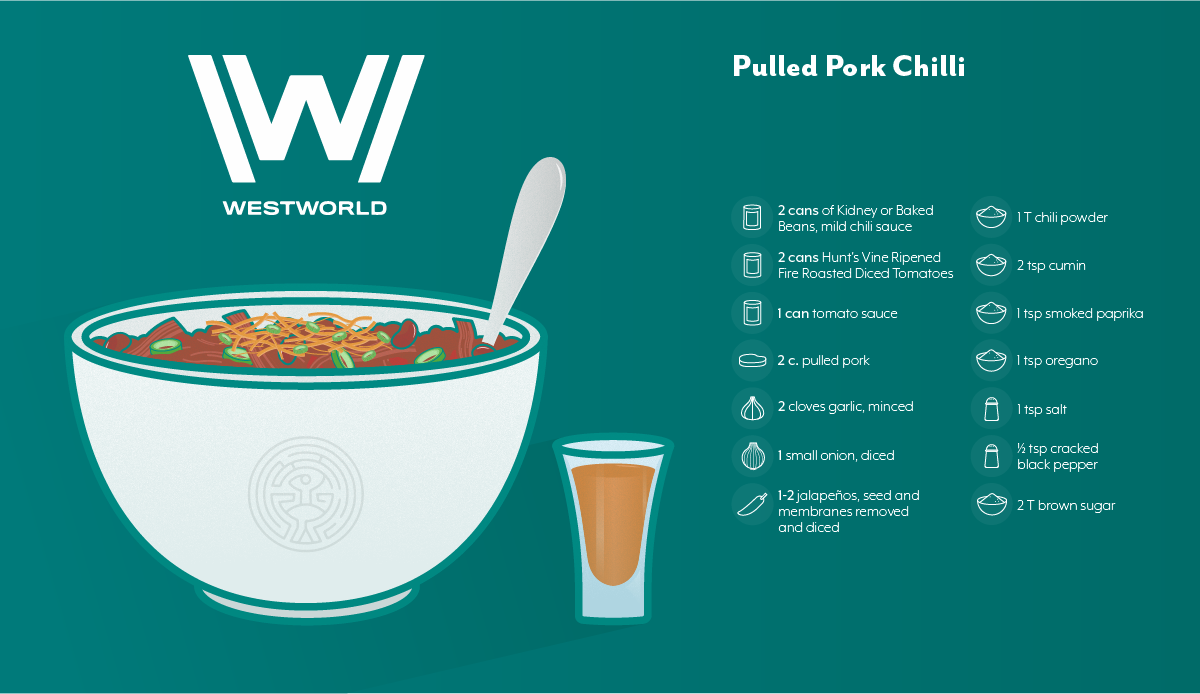 Click Here for our Westworld TV Recipe