Recently, after one of my friends published an article about a deceiving experience at Fadel's, many comments followed condemning the place. Are they really talking about Fadel? The famous Fadel? Has it really become this bad? I couldn't answer until I went back again to check things out for myself - before saying anything... Well, I went there and in a nutshell, let's just say, I would have preferred spending my Saturday evening somewhere else...
I remember going to Fadel a few years ago for lunch on a Sunday. It was a prefixed menu of $40 with a limited choice of food. Although the food was acceptable back then, I was upset that I had no choice but to stick to the basic Lebanese appetizers. Indulging in some of Fadel's so called specialties, like their special prepared eggs... was not an option.
Ten of us headed up to Fadel Naas on a Saturday night. Take the road up from Bickfaya towards Naas or follow the road to Bhersaf and take a left up the hill... both lead to the same location. A valet parking service and a stone arcade - you have reached Fadel's.
The place:
A large terrace accessed through an alley decorated with plants
Heavy and imposing wood pergolas
Rectangular tables covered with white table cloth
Preset white plates on all the tables with the famous labeled napkins that have been there for the last decade
The first impression is not the best to say the least. Asking for a menu, the waiter went to get me one with an unpleasant look on his face. The same waiter, who was taking care of our table, didn't even smile once all night. Receiving a menu in Arabic, I asked: Do you have other languages? He fumed with anger and made sure I noticed that... he then disappeared a long while and came back with one.
The menu:
Appetizers for four
A grilled section
Raw meat section
Eggs with meat
Vegetables
Appetizers
We ordered:
Appetizers for four persons: Vegetable plate, thyme, rocket, artichoke, olives, pickles, tabboule, goat cheese, labneh with garlic, labneh, eggplant with sesame paste, mashed potatoes, chickpeas purée, beans, chickpeas, French fries x2 = 290,000L.L
Chickpeas with meat x2 = 36,000L.L
Raw meat x2 = 50,000L.L
Eggs and meat x2 = 36,000L.L
Soujok x2 = 40,000L.L
Makanek x2 = 40,000L.L
Batrakh x2 = 63,000L.L
Grilled kafta x4 skewers = 50,000L.L
Grilled meat x4 skewers = 50,000L.L
Grilled Tawouk x4 skewers = 50,000L.L
What! 4 skewers for 50,000L.L ! Appetizers for four? Each plate having not more than four bites for 47,500L.L/person? No way! Are the appetizers stuffed with caviar or what?
Fine... bread please! We received the normal Lebanese square bread as is. Not cut and not prepared in triangles. Stale and chewy bread baked the day before. With that, some toasted bread, dry yet soggy and chewy. "Waiter, please do you have markouk bread? Or freshly baked bread? Or even a decent version of the toasted bread?"
Waiter: "No! This is the only bread we have", he answered with pride.
Since I don't like to eat Lebanese food with normal bread, I had to stick to lettuce. Yes, lettuce only. They don't even have cabbage.
And here is where the big deception reached its peak:
The food served tonight was unacceptable. The quality ofthelabneh is poor, it is too sour and lacks salt. Hummus has more lemon inside than chickpeas, hummus with meat is too cold, mashed potatoes are literally inedible, French fries are undercooked and too oily,makanek contain way too much pepper,soujok are disgusting on all levels, eggs are too oily and the skewers shine from its contained fat more than the bright stars on this clear Saturday night.
Wow! Nothing was good! Literally nothing! Is this "The" Fadel people talk about?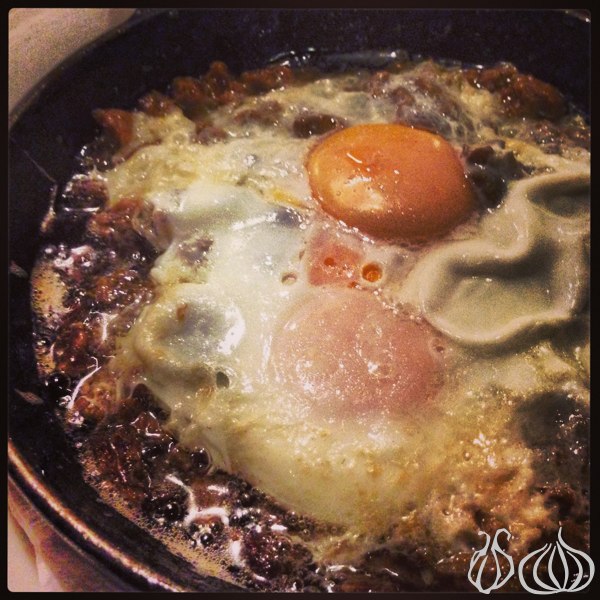 Since I was still hungry, I wanted to eat something - anything. I ordered some baked bites . Sorry, but Fadel doesn't have mouajanat: No kebbe, no cheese rolls and no sambousik. What? The main items of the Lebanese cuisine are not served here. It seems you have to eat their way and their way only: Few items on the menu is all what they have of the 75 plates a Lebanese mezze consists of.
A cheap menu, a reduced choice, unpleasant and unprofessional waiters... More was yet to come. Dessert:
Grapes
Watermelon
Peaches
Aricha and honey
Karabij and natef
As I remember, Lebanese restaurants are known for their hospitality and generosity as the fruits and desserts are spread on the table after dinner: We were offered grapes, watermelon and peaches only and were charged for Aricha (25$) and Karabij (30$). I find this overpriced and illogical!
The only plus:
The possibility of choosing between Coca Cola or Pepsi
The unacceptable:
The choices on the menu are weak
Prices are changed with a pen on the menus! Printing new ones will cost nothing, especially when it represents a part of the image
The prices are way too expensive and for nothing
No special bread and no markouk
Portions are too small. The pictures talk for themselves
Bread is stale and unacceptably inedible
Service is very bad: Our plates were never changed until I called for it
I asked for fresh bread... Still waiting...
The makanek are far from being an acceptable dish in any restaurant
Soujok to start with, looks and tastes like kafta. It is way too spicy and fatty. Wow! I instantly felt sick. Oily and peppery to levels beyond imaginable
To all of you who commented on Fadel and said that it has become bad, I second you on that. Not just bad but simply unacceptable. Tonight's experience was close to a disaster. Note that the place was not fully booked and only 10 tables were occupied. The service and quality should have been unique. Expensive, inedible and unwelcoming, I won't be visiting Fadel anytime soon.