The best thing at Sai is its first impression: A smiley waiter welcomes you warmly into a nice and cozy trendy restaurant.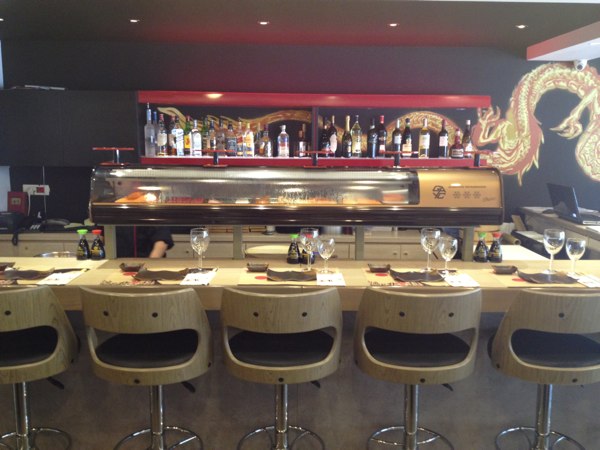 Nowadays it's becoming harder and harder to open a Japanese restaurant with the harsh competition out there especially that today's clientele is becoming more and more demanding. Although new, Sai has succeeded in attracting people into it's new place. The food quality, freshness and taste are good. It's a restaurant with a very strong potential in my opinion.
The menu:
Soups, noodles, hot food, appetizers, salads, futo maki, temaki, ura maki, mix selection and drinks. A complete and wide choice.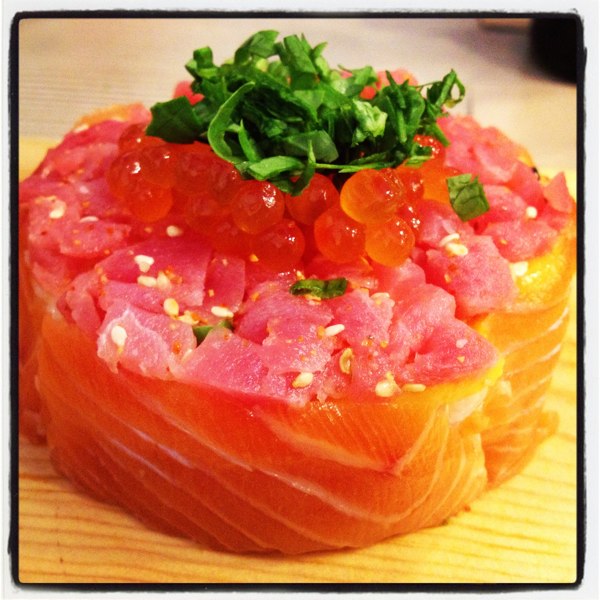 A new idea: As ginger is served in the middle like all Japanese restaurants do, Sai has added to it the crispy touch, made popular by the crispy maki rolls. If you like it, you can have plenty of it.
What I loved:
Every table feels like its the only one in the place as they are each separated nicely from one another.
The decoration and plates presentation.
The soft music in the background.
The Sushi and Sashimi quality and taste.
As a middle range Japanese restaurant, they found a way to enter the country's top 20 in just couple of weeks.
A complimentary plate is offered by the owner encouraging us to taste their specialty.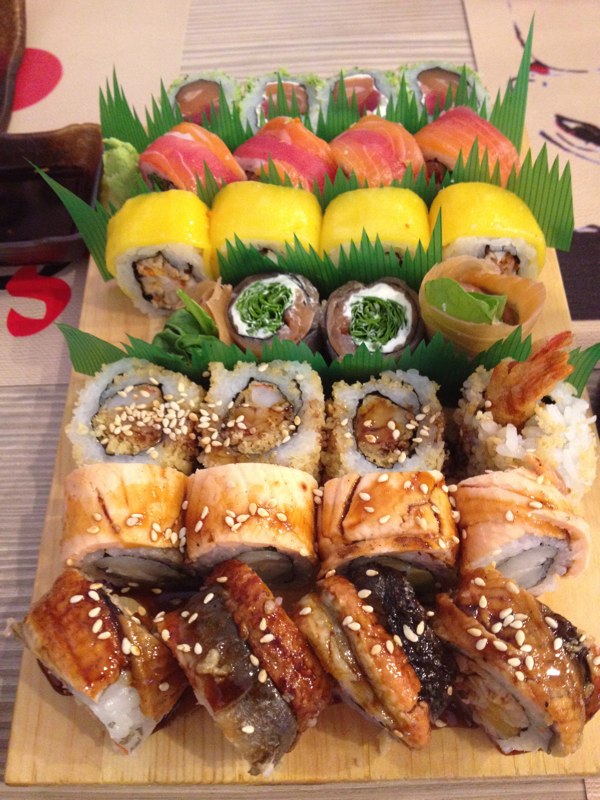 What I didn't appreciate at all:
This bad habit waiters have in most places. It's like they are stalking the table. For them they mean well maybe and want to be on alert but it was not done properly, therefore making the customer feel uncomfortable.
Unfortunately they had no ice that day, we didn't understand why. We asked for ice a couple of times but no one bothered to tell us there wasn't any. No one came to apologize or to suggest buying ice from the closest market to them, which is just two minutes away. In a 38 degrees Celsius summer heat, a Pepsi without ice is not an option. I understand that problems do happen, but mention it, justify it, or at least apologize for it. That was not the case.
I would recommend to try:
The Special Sai and the Club maki.
The Price, quality, taste, ambiance, welcoming makes this restaurant a potential success.