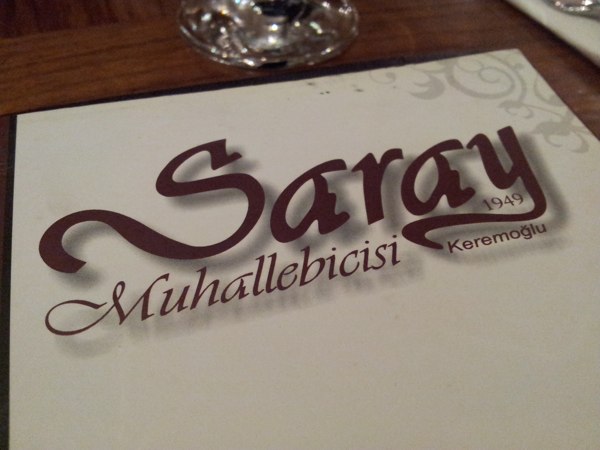 If today is going to be a long day in Istanbul, then what better way to start the day than at Saray, with its delicious honey and cream, fresh bread and a hot cup of tea, a bowl of their legendary chicken soup or a delicious savory pastry.
The Saray's branches in Istanbul: Teşvikiye Saray in 1982, Osmanbey Saray in 1984, Galleria-Ataköy Saray in 1988, Saray Manhattan Pizza in 1991, Fatih Saray in 2004, Maltepe Carrefour Saray in 2005, Saray Kanyon Shopping Mall in 2006, Saray Bagdat Caddesi, Saray Feneryolu in 2006, and Saray Istinye Park in 2007.
On our second day in Istanbul, we stopped at Saray next to the Egyptian Bazar for a coffee, taking a break before our tourism journey continues.
I can still remember the taste of their dark hot chocolate that I appreciated much.