This quirky spice rack puts a fun spin on traditional kitchen storage devices by adding a
science theme.
Ensure you don't mix up your herbs and spices by labeling them with a fun scientific label. So nutmeg is 'NT' and chilli is 'CH.' This would be a fun gift for anyone who is moving into a new home. Of course, it also goes without saying that this spice rack was made for any science nerds who also enjoy cooking.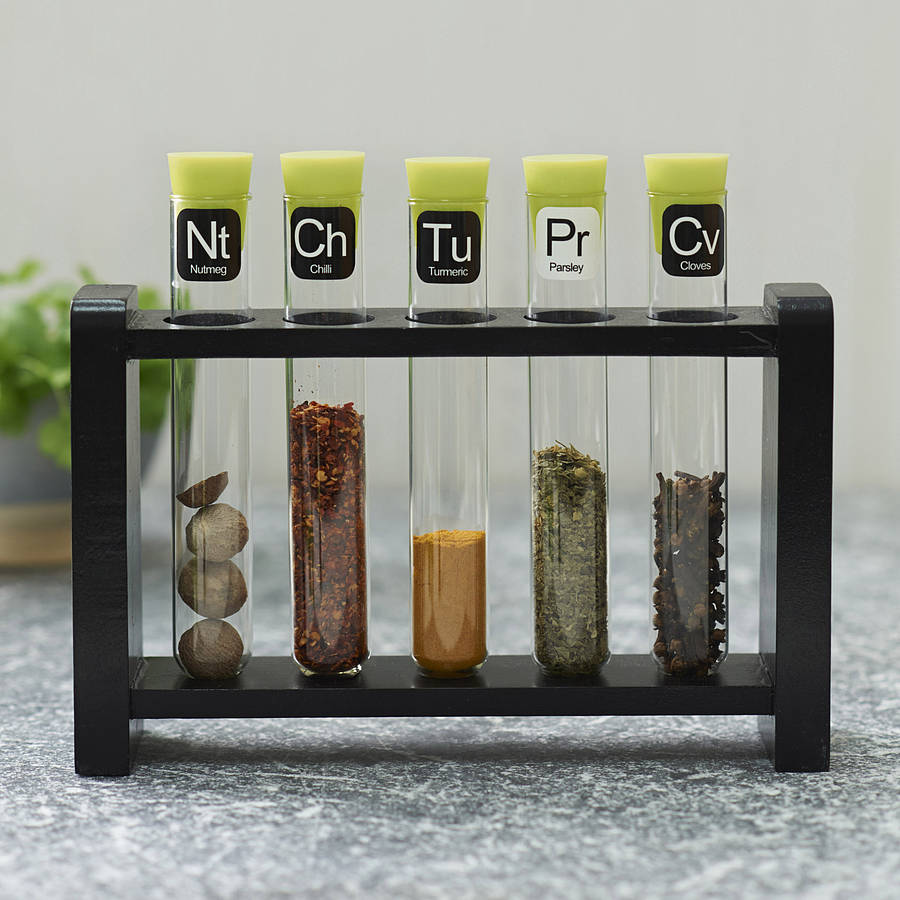 Featuring five glass test tubes, with silicone stoppers in a traditional laboratory rack, choose from a periodic table of 36 easy-peel, re-usable herb and spice labels to ensure your flavor formulas are accurate.