They're not just for the Christmas season and they surely have good chocolate and lots of other interesting things you can buy and enjoy anytime of the year, while supporting a cause.
I was invited to have a look at Sesobel's collection, choosing my preferred ones for the upcoming Boxes. NoGarlicNoOnions works hard to fill the Boxes with the finest of Lebanon's food.
A choice of products from Sesobel:
Salted Cookies: A selection of three different shaped cookies with a light yellow color, each with a different flavor. A hint of spiciness, some with cheddar or cayenne, some tickle your palate. A light crunch before the flavors explode.
Wild Oregano (Zaatar): I liked this Zaatar. Thinly shredded like powder, the thyme is mixed with sumac, sesame and a tiny hint of salt. It's so fine that oil embraces the mix, creating a black mix with colorful red drops. Not acidic, not strong, but enough to make you enjoy the moment.
Goat Labneh Balls: Small balls of goat labneh bathing in olive oil. The famous labneh of Jezzine, this labneh that doesn't stick to the palate, a labneh that's smooth and full of the rich taste of goat's milk. I loved it.
Goat's Milk Kechek: A powder-like dried milk of Kechek which can be enjoyed simply with olive oil or cooked in water like the one I enjoyed in Tannourine. Goat's milk, whole grain wheat (bulgar wheat) and kosher salt.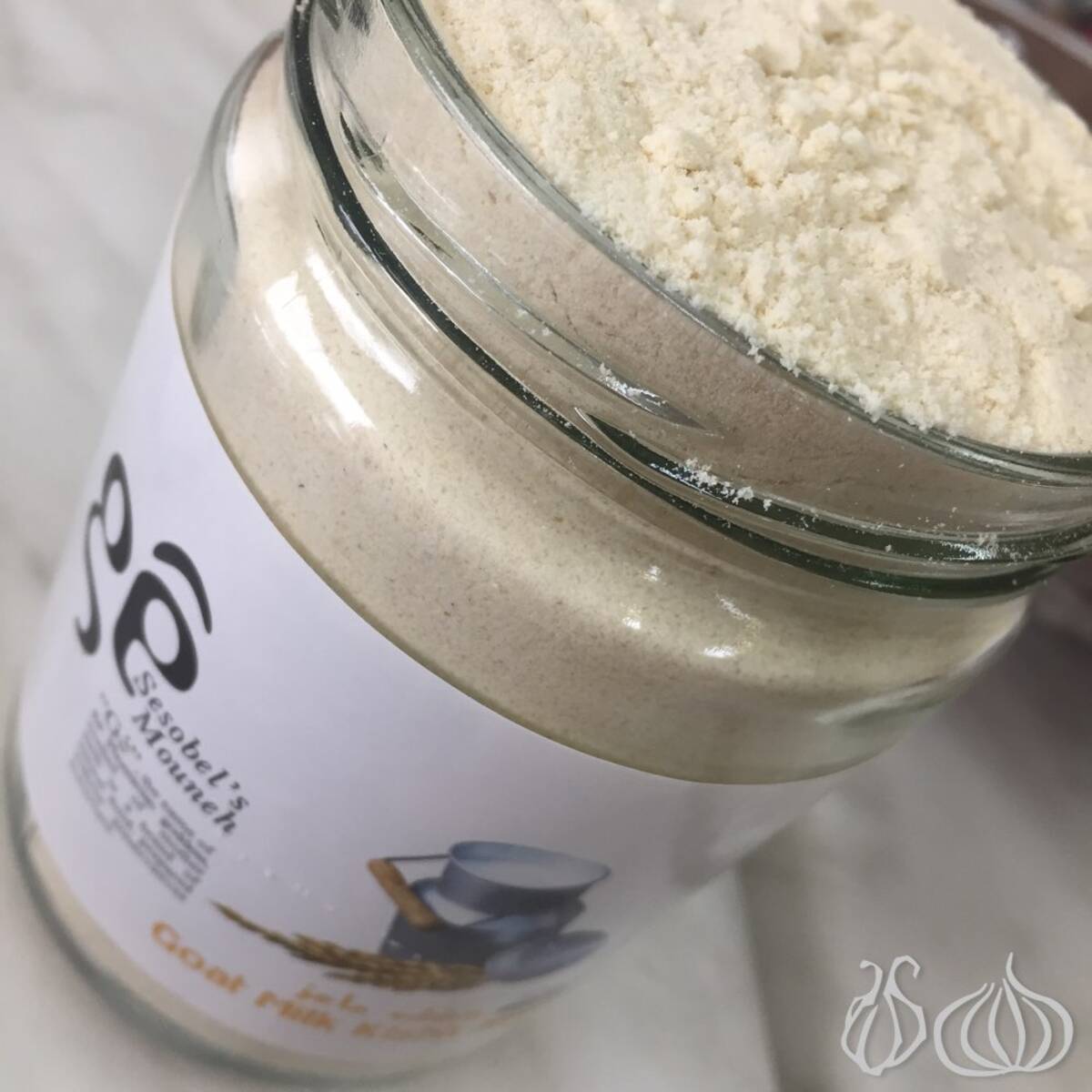 Tomato Sauce: Locally made tomato sauce ready for any pizza or pasta of your choice. Simply tomato juice and salt. Combine it with their oregano, a hint of olive oil, and you have a magical sauce. The tomato is rich and intense with an ending sour note. Addictive, if I may say.
Pickled cucumbers and wild cucumbers: Good, those are really good. I've heard Sesobel won the best quality pickles by USAID and you'll understand why as soon as you taste them. Crunchy pickles soaked in vinegar without being acidic or too salty. The real thing, without garlic. Those will make it in the Box for sure.
Black Honey: "3assal el Mann" a dark colored honey unique to the Jezzine area, carefully cultivated up the mountain. A spoon a day makes your liver work better. It has more than a hundred positive things that can help you lead a healthier life. A soft, pure liquid, rich in nutriments and flavor and ready to amaze. This honey has a story, has a past and a benefit.
Peach Compote: Close your eyes and believe me you won't know it's a compote. Crunchy fresh peach bathing in sugar syrup with a bit of lemon. They are simply amazing!
Now that you know, join Sesobel's cause by getting one of their products, all of which are carefully produced in the south up in the village of Jezzine.