Introducing the 8th addition to the Absolut Limited Editions US States portfolio, Absolut Texas celebrates the larger than life feeling and bold personalities that make the Lone Star State so great. Absolut Texas was designed as a celebration of all the best that contemporary Texas has to offer. It is the first Limited Edition dedicated to a State.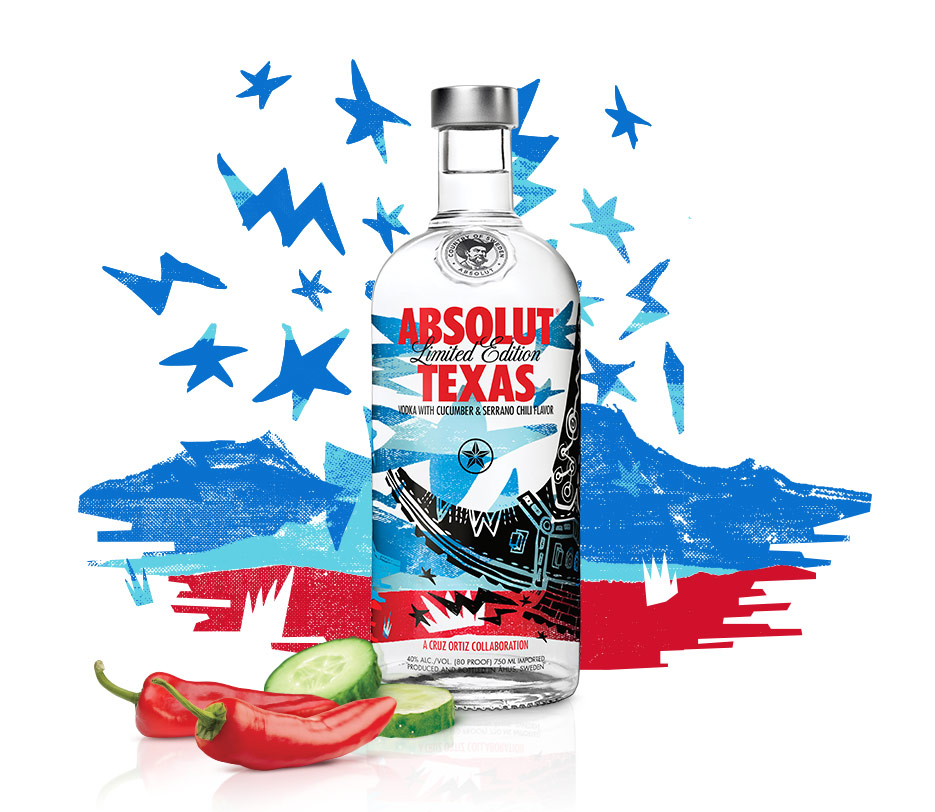 The bottle artwork has been created in collaboration with internationally renowned contemporary artist Cruz Ortiz from San Antonio. The design features a modern spin on iconic Texas imagery, including a cowboy boot against a stylized Texas landscape and his take on the Texas Star. The bottle also features Absolut founder Lars Olsson Smith wearing a cowboy hat, marking only the second time in the brand's history in which Smith's logo has been altered.
The taste is rich and smooth with notes of fresh cucumber, and a warm spicy character; a flavor inspired by Southwestern cuisine, which is as unique and authentic as Texas. It pairs well with a myriad of ingredients, such as cranberry, cilantro and grapefruit soda.
The other U.S.-inspired editions, launched between 2007-2013, include New Orleans, Los Angeles, Boston, Brooklyn, San Francisco, Miami, and Chicago. Now the important question is.... Who's coming from Texas?