This morning 500 Boxes have made it around town. The Box is a monthly box of goodness that includes a handpicked selection of the finest food, goodies and gadgets from across Lebanon.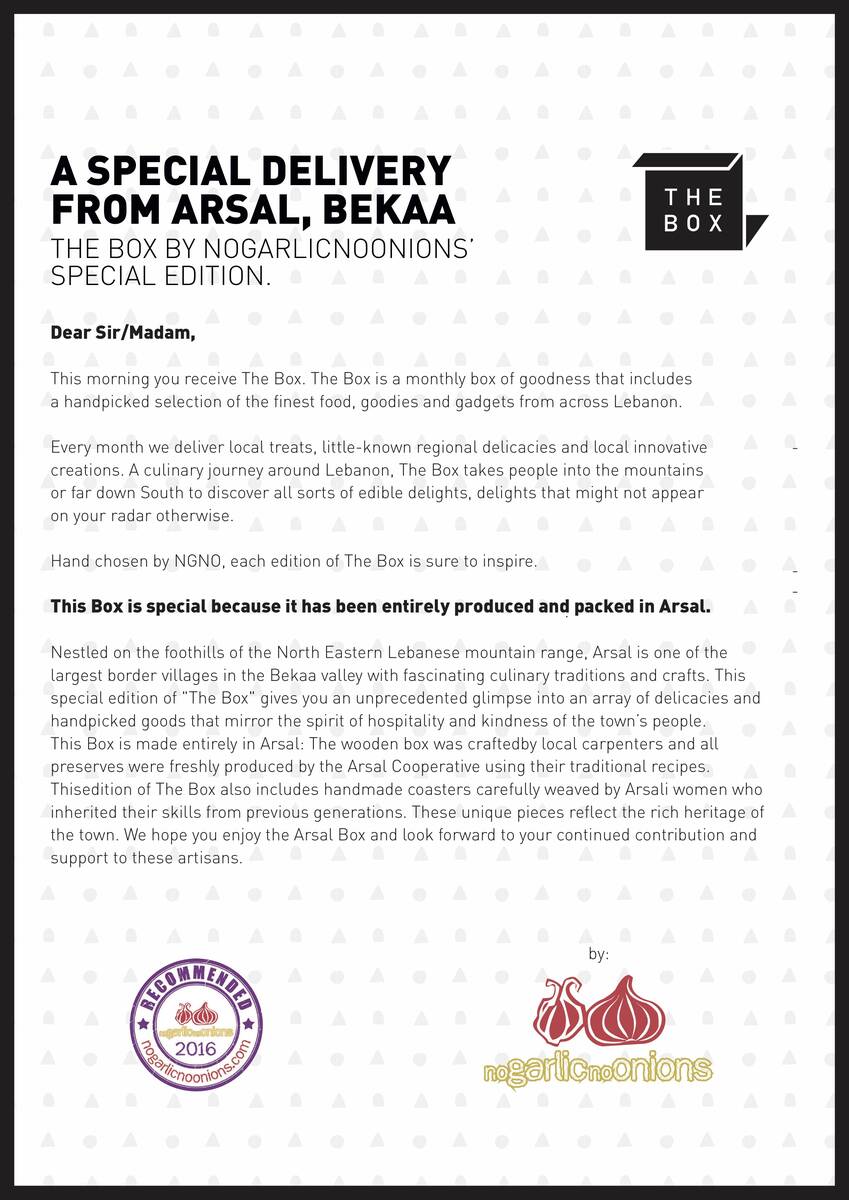 This Box is special because it has been entirely produced and packed in Arsal. Nestled on the foothills of the North Eastern Lebanese mountain range, Arsal is one of the largest border villages in the Bekaa valley with fascinating culinary traditions and crafts. This special edition of "The Box" gives you an unprecedented glimpse into an array of delicacies and handpicked goods that mirror the spirit of hospitality and kindness of the town's people. This Box is made entirely in Arsal: The wooden box was craftedby local carpenters and all preserves were freshly produced by the Arsal Cooperative using their traditional recipes. Thisedition of The Box also includes handmade coasters carefully weaved by Arsali women who inherited their skills from previous generations. These unique pieces reflect the rich heritage of the town. We hope you enjoy the Arsal Box and look forward to your continued contribution and support to these artisans.
The Box in numbers:
500 Boxes delivered
The box contains 15 products
It's 11kg in weight
30 families in Arsal and 10 from Baalbeck were part of this project success
$60,000 were injeted in the Arsal economy
30 students from Beirut helped with the packaging and delivery
20 taxi drivers worked on the distribution.
If you would like to order more items, you can contact the Arsal Cooperative at: +961.3.110802