Many of you say that Tonino serves the best crepes in Lebanon? So I took a friend up with me to Broumana to see if it's true. It was already 1:30pm when we reached Tonino, a creperie and bakery located on the Broumana-Beit Merry highway. As they say, first impressions are everything and this one was not the best. We reached a haunted house with no lights and an unprepared staff who look like they are waiting for some miracle to happen. "Can we have lunch," I ask.
We decided to sit outside, grabbed the menus...
The menu:
Appetizers
Mezza
Salads
Regular platters
Fern
Pizzas
Grill platters
Aarayis
Bil foukhara
Tayeb
Ice cream
Mashroub
Soukhen
Kouhoul
Crepes
Sweet crepes
Then Freddy approached us to take the order. I asked, "This is my first time here, what are you known for?"
"Pizza and Crepes," he tells me. So of course we ordered a pizza and a few crepes.
We had for lunch:
Zahia Pizza: Salsa, cheese, pepperoni and oregano. The dough is more of a pain au lait bread which has a sweet aftertaste. I tomato was too acidic and the "beef" pepperoni was unpleasant to chew and not tasty at all. I felt like I was eating a hotdog on a piece of sweet bread. The pizza is a no... a big no. When asked about the pepperoni, the waiter proudly said: "it's beef!". lol, beef? in Broumana? why?
Valeria Crepe: Cheese, ham and mushrooms. This is an interesting creation served with a pizza slicer. Thin dough, slightly crunchy on the sides and richly filled with ingredients. I didn't like the fact that the dough taste is sweet; Too sweet and filled with salty ingredients. Nobody told them that the crepe dough should be salty for savory crepes and sweet for sweet crepes? Tonino uses the same mix for all his crepes
Julia Crepe: White sauce, chicken and mushrooms. Nooooo... I shouted while the chicken slices slide under my teeth. Ouch! Another hard bite of chicken. After thinking that the hard part was to swallow the piece of chicken, comes an unpleasant sticky heavy béchamel stuck on your palate. Neutral and lacking salt and pepper. A huge deceiving no. And they say that this is their best.
Until now, Tonino is not a place I recommend or would come back to anytime soon. The dough is not crunchy and too sweet and the ingredients are definitely not the best available out there. The ingredients are actually tasteless and need some seasoning as basic as salt and pepper. Let's see about the desserts...
Gonzalo: Chocolate, bananas, nuts. I asked why is it named chocolate while other crepes include Nutella. The waiter, proudly answered: "We use a unique dark chocolate especially prepared for our crepes." A bite and I stopped. Shady looks at me with a smile: "This one is my favorite, he can't miss a chocolate crepe". You should have seen his face expressions when the chocolate touched his tongue. Expect a bitter taste that overtakes on everything else. Yes this unpleasant bitter taste that can't be swallowed. Very unappetizing, closely to being inedible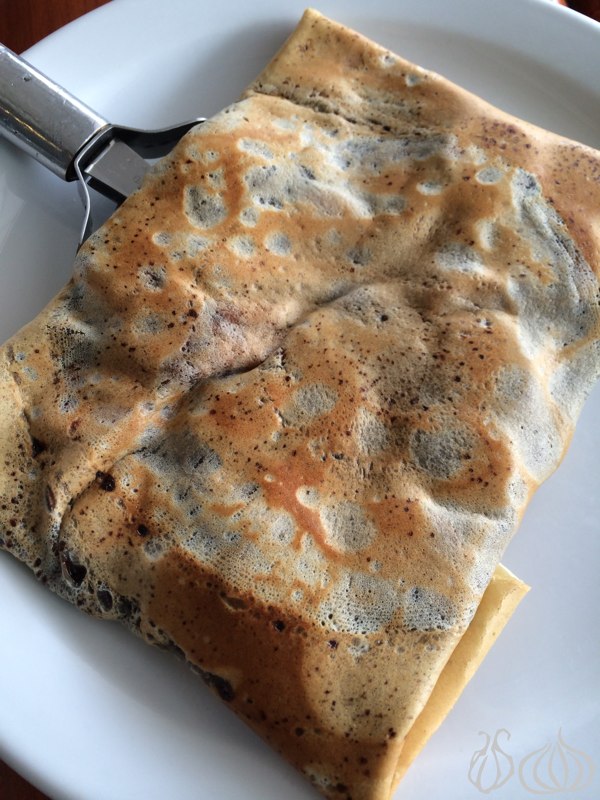 Pedro: Hershey's (cookies and cream). If you like overly sweet things, this is good. Too sweet for my taste but it has a nice crunchy feel inside. I personally didn't like it but my friend did. Unfortunately, the sweet crepes dough is chewy like Lebanese bread.
So, you want to know if Tonino has the best crepes? Definitely not! And their pizzas are not special as well. What a deception!