While walking along the Beirut Cooking Festival, one workshop caught my attention: "Typography, Food and Photography". A title which combines all I love in life, so I decided to stop and see what's happening. Karim Abou Rizk is a designer, a visual consultant and a partner at WonderEight, Global Branding and Interactive Agency, brings words to life by mixing the magic of food and the art of photography together. 
Our world is flooded with fleeting messages, both printed and electronic, and your role, as designers, is to make each message distinctive and inviting. By pushing the boundaries of typography into a warm playfulness, we grow closer to touching people's hearts and raising their sympathy. This course invites you to arrange almost any material into letters and then photograph it. Carve a word from ice or spread it with jam, what is great about this is that both the act and result of creation get captured in the form of a photograph. If you're an art director, a designer or simply an adventurist and you're bored with how impersonal information is becoming, this course will refresh your notions and remind you that the freedom to play leads to stunning results.Karim's 10 years of experience encompass almost every field of design from art direction and branding to photography and computer graphics. He swears by experimentation and has an eye for detail that is unlike any we know.
Today was the first time I meet Karim, a creative person with whom I share a lot of common passions. He loves food and photography and has been working in both culinary and creative fields building something substantial. 
Your phone is a great photographic tool if you know how to use it
Use your phone with style by creating an interesting and unique frame
Have a steady grip on the table, always using both hands
Now that it's time to shoot, just forget the world around, plunge into what you are creating and do it. Just do it "3isha" by forgetting that anyone is even looking at you
Few steps to create mouthwatering images with your phone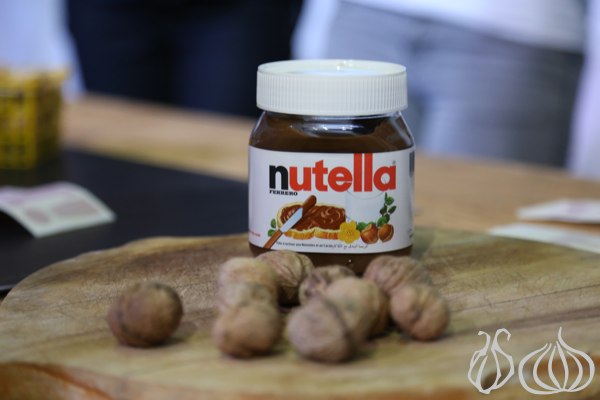 I stood there as the participants prepared the content of their pictures. They were adding as many ingredients as they possibly can, thinking that the final result would be more appealing, but that's not it, at all. It's what you choose and how you put them together is what matters.
If you want to see yourself creating rich images, be simple and get as many raw materials as possible. Raw meat, cheese, dark unprocessed wood, herbs are some of the things that help...
More so, preparing for a mouthwatering photograph:
We have to start by defining the purpose of the image. What would it be used for... Is is an advertisement, a product review, a magazine cover or simply for integral use? Each has a different approach
Let's imagine that we deiced to shoot a Nutella jar. Why, how and where would we use it? If we add a Cadbury chocolate bar next to it, what would be the plus to the final result?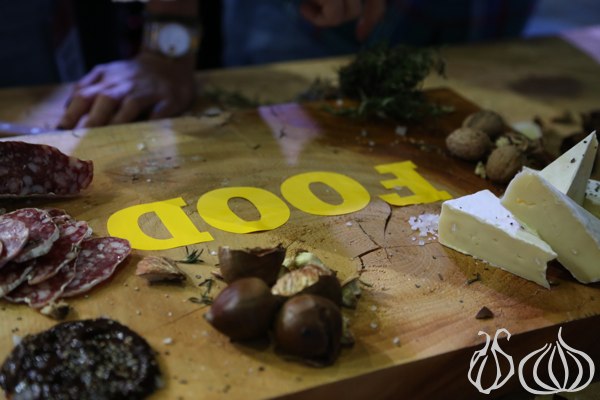 Karim integrated a new idea to town, taking typography to a whole new level. He printed words related to food on vinyl paper which were then integrated into the setup and covered with edible material like sauce, ketchup, chocolate... It's a challenge of working with the light to create interesting shadows and textures that will make you mouth water...
An interesting an innovative workshop that everyone enjoyed.