After years of partial ban by the government of Qatar, Lebanese do not require pre-authorization anymore. Below is a list of countries Lebanese citizens can visit without a visa compiled by Wikipedia.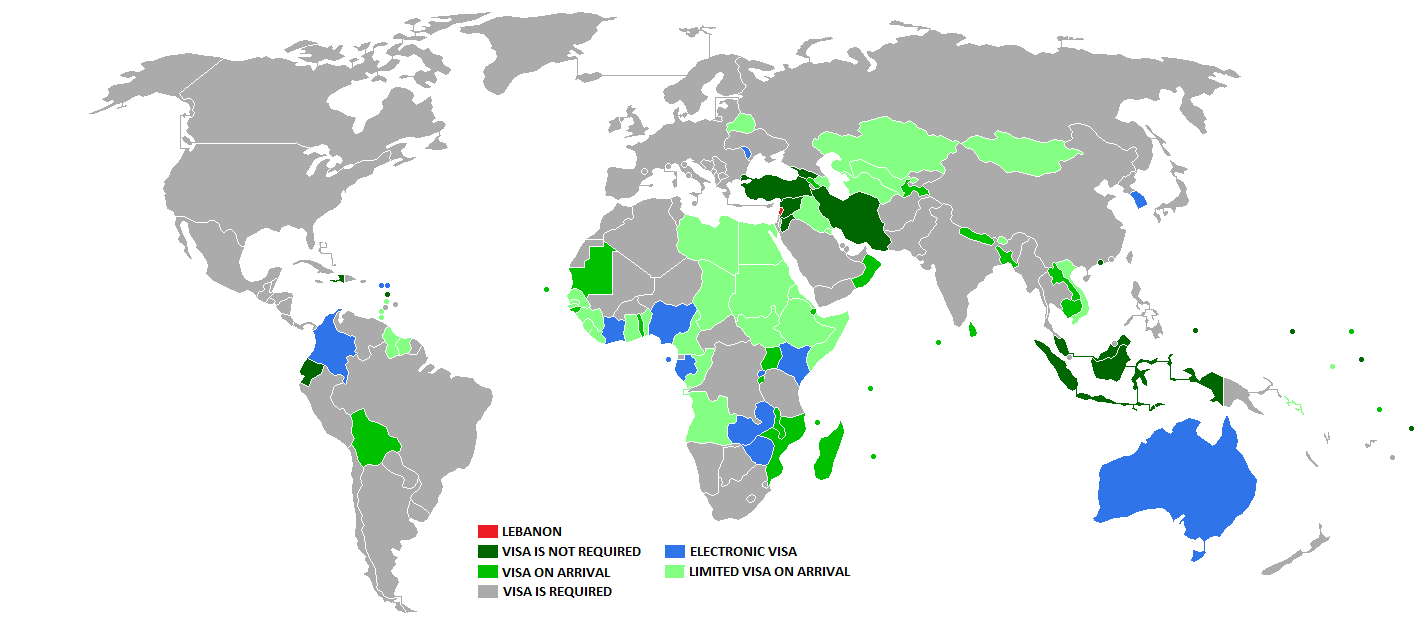 Visa requirements for citizens of the Republic of Lebanon are administrative entry restrictions by the authorities of other sovereign countries and territories placed on citizens of the Republic of Lebanon.
In March 14 2017, citizens of the Republic of Lebanon had visa-free or visa on arrival access to 37 sovereign countries and territories, ranking the Lebanese passport 96th in the world according to the Henley visa restrictions index. Additionally, Passport Index Organization also ranked the Lebanese passport as 87th in the world in terms of travel freedom.
Citizens of the Republic of Lebanon do not need a passport when traveling to Jordan and Syria. For these countries, they may use just their domestic national identification cards called بطاقة الهوية.
Besides visa requirements, most countries specify other requirements which preclude the entry of citizens of the Republic of Lebanon and other citizens into their country, for example the prospective entrant has a criminal history, health issues, evidence of sufficient funds, evidence of ticket for exit or many other factors.
Recent Changes
Recently visa requirements for citizens of the Republic of Lebanon were lifted by Turkey (January 11, 2010), Georgia (March 23, 2012), Iran (July 29, 2015), Indonesia (October 7, 2015) , and Qatar (June 23, 2017).
Lebanese citizens do not require anymore pre-arranged visa to Qatar and can obtain it on arrival at Hamad international Airport. However, Lebanese citizens residing in Bahrain, United Arab Emirates & the Kingdom of Saudi Arabia has to be cautious as they can't travel through these countries to Qatar due to the political conflicts and the embargo imposed by these countries on Qatar.
Antigua and Barbuda, Tajikistan, and Lesotho introduced an Electronic Visa facility for citizens of the Republic of Lebanon on 3 July 2016, 3 June 2016, and 1 May 2017 respectively.