Zabad is the result of 12 years of passionate work by the world renowned chef Karim Haidar on a new Lebanese cuisine. In an evanescent environment, Karim creates a world of flavors, textures & unexpected, yet familiar tastes. The menu reflects the Chef's vision of his native Lebanon after 25 years spent abroad: contemporary, refined, inspired.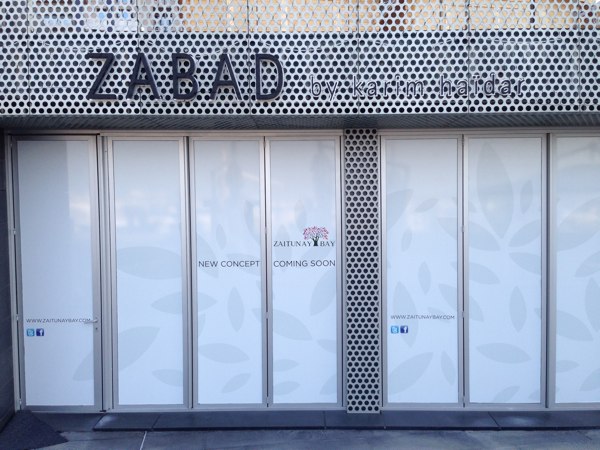 Karim Haidar used to Say about Zabad: "For me, Zabad is a culmination. The culmination of twelve years of promoting Lebanese cuisine and wines in Europe. The culmination of daily work with a number of chefs to promote the best of our products, our flavors, and our recipes. It is a return to the source. It is my return to Lebanon, following 25 years away. It is a return to the heart of pre-war Beirut. It is, for me, a return to the beginning, to rewrite a personal and gastronomic story, as if I have never left. A story that would have taken place in my country. It is a debut. The debut of my Lebanese cuisine in Lebanon. Within a precious case I created, it is an experience that I hope will represent the refinement, modernity, openness, and generosity of our country. That is precisely why I wanted that every dish be created specifically for Zabad, never served or tasted anywhere else.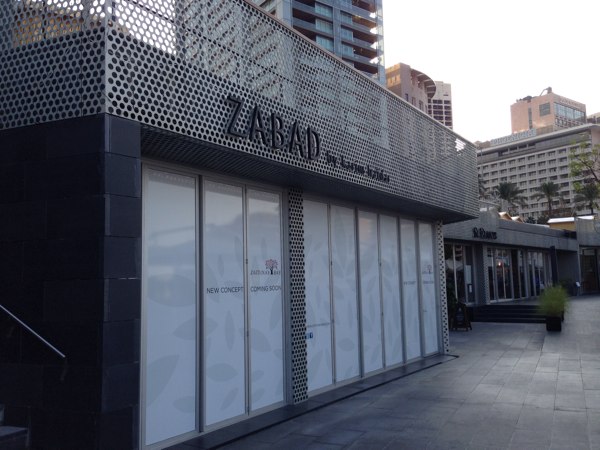 Zabad is a story I'd like to tell you… Hold your hand and take you with me through my desires, my passions, my doubts. Zabad is a story of trust, the kind given by partners that have followed me, from the very first day, without ever asking questions. Zabad is a team that shares the same dream. It is Salim who returns to Lebanon after 20 years in France, to manage the restaurant. It is Salah, my partner in crime in London for eight year, who joins me now to hold the reins of this ultimate Beyrouth adventure. It is Joyce who, day in and day out, battles to create the brand of Zabad, a reference for the good life. It is Rana who understands in a heartbeat what it is all about and draws an identity for this gastronomical experience. It is Maya, who imagines colors and a signature… Zabad is the foam. It is what's left on the sand when the waves pull back. I want it to be the taste that lingers in the mouth and an unforgettable experience for all."
The place is now unfortunately closed