Towards the end of 2012, French bistros started to gain popularity in Lebanon... but the big boom took place in 2013 when two restaurants on average were opening every month. The trend now stopped with one restaurant opening every month while others focused on upgrading their menu and preserve their reputation. I have tried to visit most of them and made it a point to try each more than once. Each of French restaurants offer something special; Find below my favorite ones.

Au Bistrot de Michel: Leaving Happy is Always Guaranteed

This is one place where enjoyment is always guaranteed, the kind of restaurant where surprises are not part of the deal. I always enjoy it and always eat well. Tonight we come back to enjoy experience the classics again.
Barbizon: Good Food is Served Here

This is my second time at Barbizon and this time, the experience was way better. The Beiruti fine dining address managed by Georges Batal, the man behind Au Vieux Quartier, Lutecia and Alésia, is located in Achrafieh where La Posta used to be. Read my last review to have a better idea of the place.


Le Petit Gris: Known for its Joyful Ambiance and Good Food

When people ask me about my favorite French bistro in Lebanon, one of the Top three choices always on my mind is Le Petit Gris. Time has passed since I last came here. In 2014, Le Petit Gris entered my Top10 list of desserts, meat and hamburgers. Today, the experience was as good as I'd expected, professional service, generous portions, fresh food and most importantly, it was all tasty.


Fred: A Casual and Chic French Bistro

La Table D'Alfred, one of Lebanon's last remaining fine dining restaurants is now a more casual eatery and has been for sometime now. Fred, is the baby of Alfred, who makes sure to keep a close eye on his restaurant. I admit it, it took me some time to come but I'm here and I'm happy I came.


Chez Jean-Claude: Between Bistro and Fine Dining

I can't count how many times I wanted to visit Jean-Claude again. Over four years ago, before I started NoGarlicNoOnions, I came here for dinner which I still remember to date... Days have passed and many restaurants have opened and Jean-Claude is still a reference for good quality, service and food. Tonight we dine at Jean-Claude's.


Angelina: Your Ticket to Dreamland

The world's best Mont-Blanc cake makers has recently landed in Beirut. We're talking about none other than Angelina Paris. After opening up a few outlets in the French capital, Angelina has spread it's exclusive taste around the world and has recently chose Beirut as their next destination. I have been to Angelina in a Paris a few times and now was time for me to try the one in my country.
People by Aishti: A Recommended Place for Lunch

This is my second time at People for lunch this month, that's how much I enjoyed the food and experience. During my last visit, I tried their daily lunch menu for $40 but this time would be about trying couple items of the menu for a different experience. People is an interesting restaurant that opens only for lunch. People is a place where waiters are trained, portions are reasonable, plates look good and taste is memorable.
L'Avenue du Parc: One of Beirut's Favorite French Restaurants

Some of the country's famous French restaurants are located in the heart of downtown Beirut where people come to see and be seen. A place where you can do just that and more is called L'Avenue du Parc. I have been before but its been a while since I have come to enjoy some fine French specialities.


Couqley: Always a Good Idea

When you feel like having a decent piece of meat on a Wednesday night; just pick up the phone and reserve at Couqley. It's been a while since I last visited the famous Steak-Frites restaurant located at Dbayeh's Blueberry Square.


SUD Dbayeh is Where You're Having Dinner Tomorrow!

With many years of experience, SUD spreads its wings across Lebanon. SUD at the Gardens is an amazing place to try. You know what a fan I am of SUD and the new location is no different in taste, flavor and vibes. I will get straight to the point and talk about the food experience.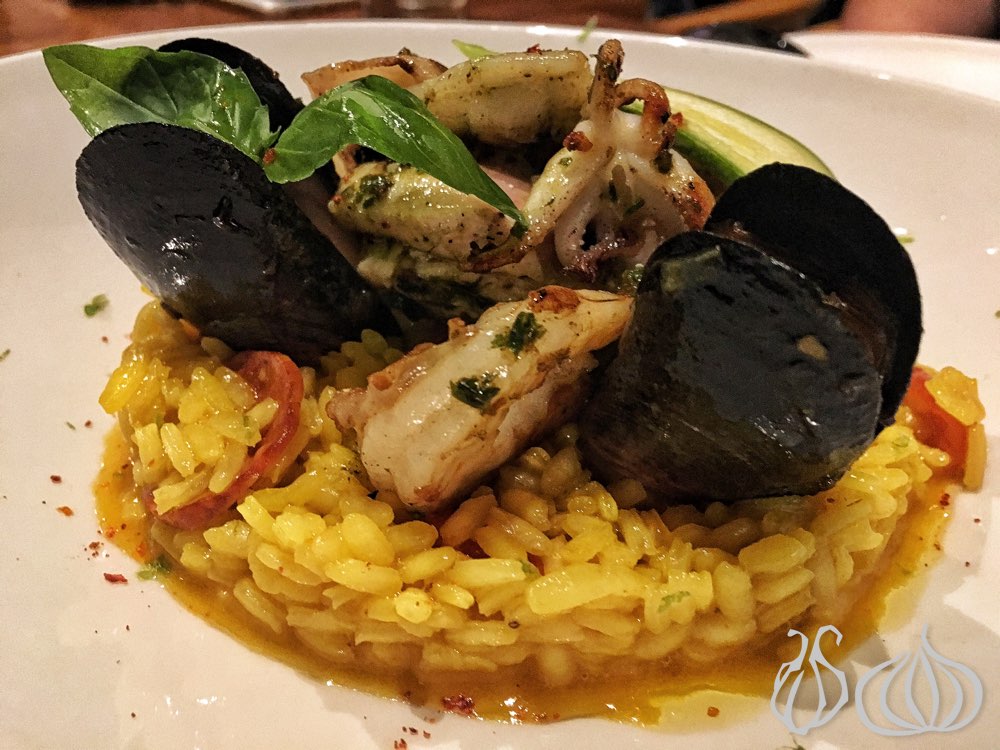 La Petite Maison Beirut and Beyond...

When I come here, it always feels like it's the first time I am enjoying the wonders of La Petite Maison… Located in the heart of Beirut, La Petite Maison fresh aura welcomes you into a simple yet unique space, where art, a bit of color here and there and the flavors meet of the Mediterranean meet.
Cocteau: A Beautiful Restaurant Serving Good Food!

One of Beirut's most popular restaurants is still going strong. My last experience there, almost 4 years ago, was shockingly bad, but I am back for the food everyone is still talking about. Awarded with the "2012 Restaurant and Bar Design Award", Cocteau is located in the heart of the "Carré D'Or" Beirut, together with other restaurants including Kampai, Sultan Brahim, Angelina, Ladurée, La Petite Maison and L'Avenue.


Balthus: A Reference Point, If I May Say

Welcome to the world of luxury, welcome to the world of Balthus, one of the few premium dining restaurants still standing in Lebanon. Serving its accustomed clientele for more than 15 years now, Balthus knows how to retain happy customers, by offering them a good experience they won't forget. A soothing menu, professional staff and great food in an unforgettably beautiful setup.