Al Yasmine Snack was my first encounter at an Algerian restaurant. Here I understood it all and knew that I was up for a treat in the next upcoming days. Even though it is called a 'Snack', it doesn't have the level of service of a five stars hotel. Lunch started with four pieces of bread and the table setup enough for a pool restaurant.
The menu sections:
Starters
Fish
Meat and poultry
Meat on the grill
Side Orders
Salty crepes
Paninis
Tapas
Les Fougasses
M'hadjebs
The salted
Pizzas
Desserts
Ice Cream
Hot beverages
We ordered:
The mozzarella is not fresh, hard and has a yellow color. This kind of cheap cheese doesn't fit in a salad and doesn't blend well with fresh tomatoes. More so, the tomato slices are too thick for the cheese that comes with it. A stingy and unappetizing plate. I clearly asked the waiter:"Does this plate contain garlic?". No, of course not he replied. Yet, covering the tomatoes is a pesto sauce that smelled garlic a kilometer away. He had to change it without any apology
The tuna cake is a good idea even though the lettuce that comes with it doesn't help it to be a fine plate. A tuna mix layered between some tomato slices is a nice salad to have. Olive paste decorates the plate and works as a seasoning agent
The 30cm Napolitaine Pizza is more of trampoline. Thick, spongy and unappetizing. The dough is covered with low quality melting cheese and a hint of tomato sauce. The best part are those huge olives kept with their seeds. Be aware of the trap.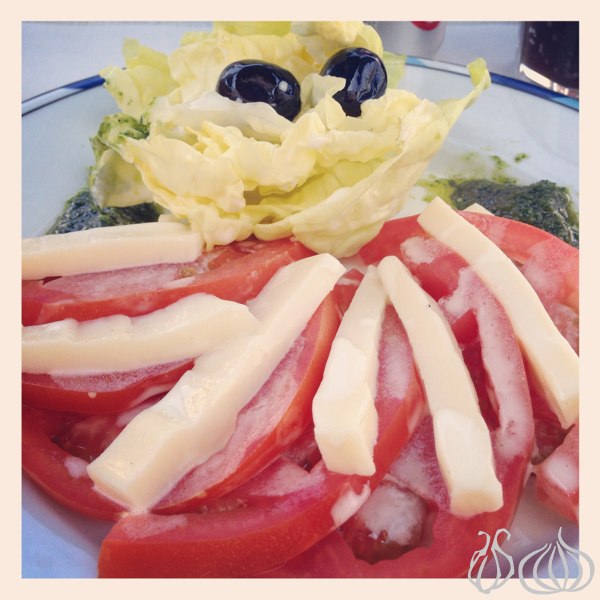 What I didn't like:
The credit card machine was not working or to say it bluntly, they prefer cash
Plastic cups are used
The knives don't even come close to cutting
The service is really bad. Not any pers0n can become a waiter. Please have the minimum training or know how. Google can help!
The food is simply bad like the hotel's breakfast and their room service
What I loved:
The pool ambiance is just great. Having a drink is the best thing to do
Their black olives are great. Matured and soft with a strong color full of taste and aromas
I left lunch hungry. I waited for next culinary experience at dinner - Bab E Sham didn't make things easier on me.