For the love of food, there will a court showcasing an exhaustive selection of cuisines and choices reflecting Lebanon's cosmopolitan culture and openness to the world's flavors. With each bite it is guaranteed that international standards are met, for food is one of life's great pleasures.
Bringing a whole new level of entertainment, the festival will unfold through an outstanding program of ongoing parades, internationally-acclaimed entertainment shows and music concerts, bringing to stage:
Tuesday 29th of August: Lara Rain and the band
Wednesday 30th of August: Ralph and the band
Thursday 31st of August: Paola Ibrahim and the band
Friday 01st of September: Al Mandaloun Show
Saturday 02nd of September: MEEN, the band
Sunday 03rd of September: George Nehme and the band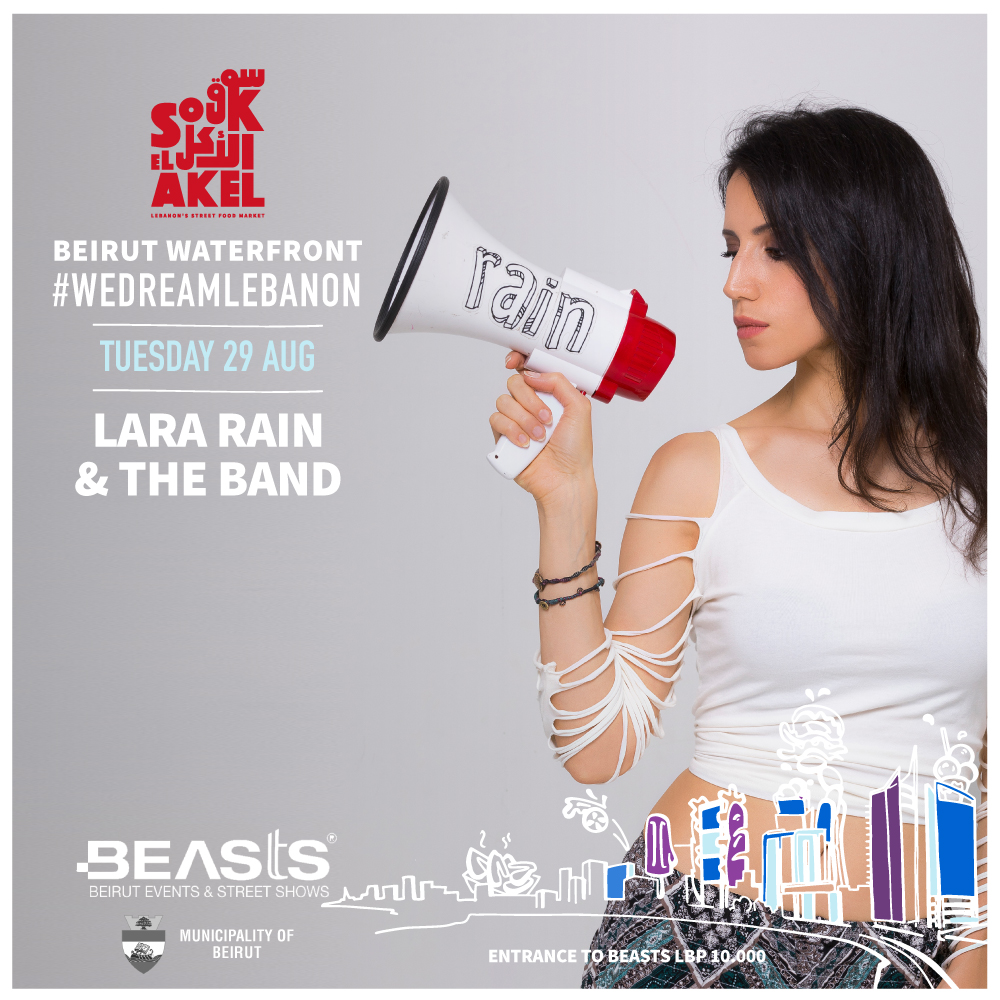 Entrance to Beast is LBP10,000 and free of charge to watch the shows. Doors open at 5pm, shows start at 9pm.