Andrea Mariouteya, opened in 1959, is a famous spot around Cairo. Many of my friends suggested that I visit this place when they knew I was working on a Mechwar Episode on Cairo. On a beautiful Wednesday, we headed to this unique place for lunch, nestled on a mountain where the wind blows from all sides. It was during Ramadan, the place was empty and we had it all to ourselves.

The order took a while as the staff were busy with their phones. It is simple, a selection of 15 items only including sambousik, mezes, salads, vine leaves, chicken wings, soujok, chicken and quails, rice and herrings.
A beautiful place is about a large terrace made of stones an decorated with trees, painted with red lines and surrounded by red walls. Round and square tables surrounded by green leather chairs.
We ordered and waited... Service is slow!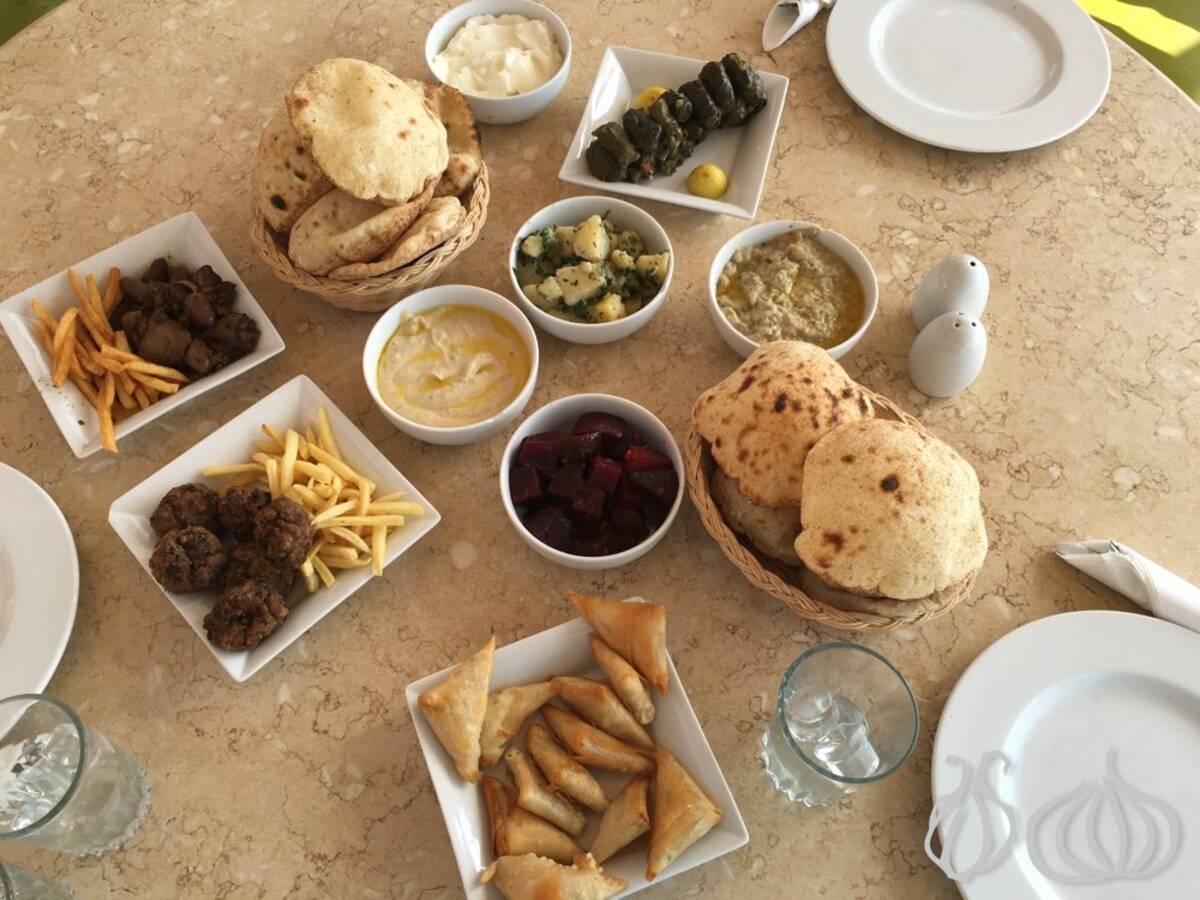 Food was good, much better than I expected. Fries were hot and crunchy and the hummus enjoys a light twist that's different than that in Lebanon, chicken liver were juicy and tender served with chips fried, eggplant moutabbal with cumin, fresh and sweet beetroot salad, fried kafta balls and crunchy geese triangles. Good food indeed served in an enjoyable setup. With that warm bread presented in two baskets.
And then their signature chicken landed! Amazing chicken, juicy and tender with an envelope of charcoal grilled skin that left an enjoyable taste in the mouth.
I enjoyed it all. The place, the mood, the weather and the food. For me, it's a recommended place when visiting Cairo.