Awan, Arabic for "the right moment", offers tea connoisseurs single origin tea leaves from across the world, mixing traditional with signature blends along with a hearty sprinkling of Lebanese culture and Arabic infusion.
It first started service in a small neighborhood in Ashrafieh, until Awan relocated to the up-and-coming Port district with a discreetly classy showroom with a minimalist and industrial feel. This roomy retail area guarantees easy access to the over 70 loose tea varieties and one-off accessories.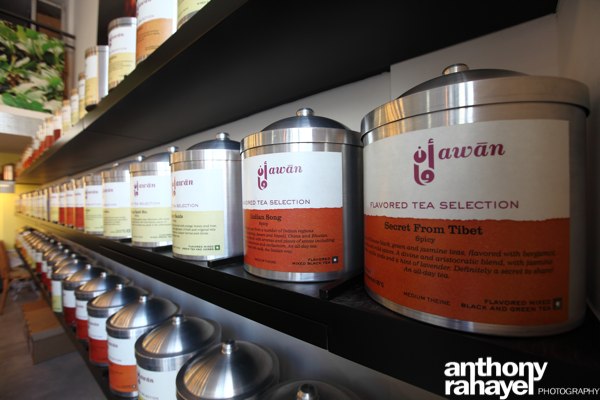 On a massive tea wall, aluminum tea canisters vie for your attention in neat rows. You can pick your fresh tea of choice from here or from the adjacent section carrying original and flavored tea selections and gift bundles. Awan, which enjoys a frontal sea view, is uncluttered with design paraphernalia but the teaware on display serve as beautiful ornaments in themselves. Cast iron, Lebanese clay, blown glass, and Chinese porcelain are only some of the items that make Awan a special place to visit.