Previously reviews on NoGarlicNoOnions, the LAT lounge, located on the first floor at Beirut International Airport welcomes you if traveling on one of the following airlines; British Airways, Turkish Airlines, Ethiopian Airlines, Tarom, Fly Dubai, Aeroflot, Armenia air company, Iran Air, Fum Air, Bulgaria Air, Air Algerie, wings of Lebanon, Vueling, Transavia and chams wings. You can even access the lounge with priority pass or pay a thirty dollars access.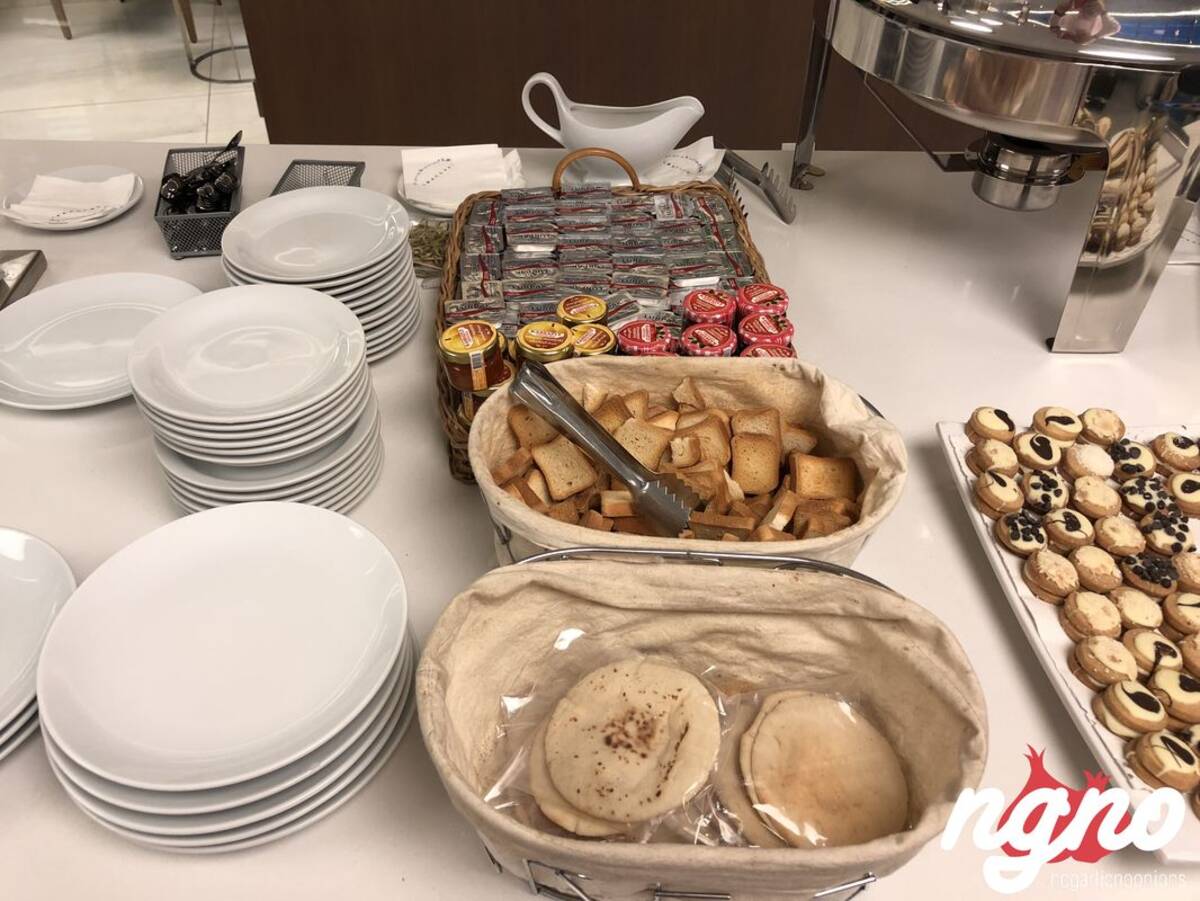 On this beautiful morning, Tuesday 21st of November, one day prior to Lebanon's independence day, The LAT lounge introduces a new menu which I was happy to be the first to review.
For breakfast, expect to find:
Crab wraps
Black and green olives
Pickles
Salami cut into slices
Goat Labneh
Halloumi cheese
Turkey slices
Yogurt
Knefeh bites you can ask to heat in the microwave
Butter
Jam
Petits fours
Cake slices
Croissant and Danish pastries
Manakish
Fatayer
Soft drinks and juices
Coffee and alcoholic beverages
Enjoyed discovering the new choices and most importantly meeting a happy and welcoming staff. Six ends a privately owned company; the team has something to fight for working hard for the reputation of their employer.
It was too early to eat so forgive me for not giving you my opinion about the food, but I'll surely pass again on my next trip. I like it here, the lighting, the sofas, and attentive staff... I can now add to that, the diverse food choices.