You often take the things you know or always see for granted. I have visited many countries and before even leaving or entering a country, I scout the airports, describing them inside out starting with their duty free, the over all airport, their lounges... and I realized that I have not done the same for my country's airport... Beirut–Rafic Hariri International Airport, formerly Beirut International Airport is grand, spacious, elaborate and easy to navigate through. This airport, which has gained even more recognition after a massive flash mob gig took place it, is known for its huge cigar humidor as well as it's selection of shops.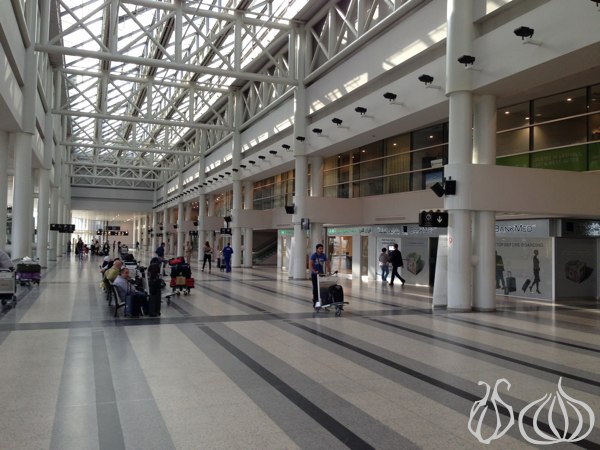 This international airport is bigger than the country actually needs. It is indeed clean - from time to time depending on the season- and it's high-end duty free is considered one of the best in the Middle East region proceeded by the ones in Dubai for sure. You reach the departure area, and greeted with an impressive metallic structure and high ceiling. Buy some snacks, packs of cigarettes or choose to exchange some money for the trip before passing the first security checkpoint.
The shops outside: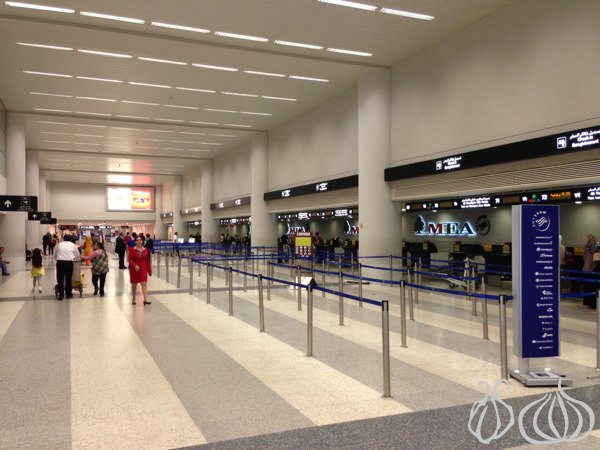 Inside is a long, very long line of check-in counters awaiting to take care of your luggage. Europe is usually catered to on the right side hub and the Middle East from the left one. You won't search for long as the screens will guide you along before accessing the X-ray area. The Tax Free, MEA sales and Emirates counters are always open if needed. Pass the X-ray tunnel, check-in your luggage, pass the general security checkpoint and here you are inside a shopping haven. A small reminder before: All foreigners have to fill the red card. Make sure to have a pen handy at the check-in desk.
Beirut Duty Free is simple and easy to navigate through in less than an hour. One single alley of shops, divided clearly so you know where to head the minute you arrive. A couple of cars will be looking at you awaiting to be won to head for the road. This idea of paying a $150 ticket to win the car of your dreams is famous around the Middle East. This vast middle area is where a choice should be made: Check your gate number - Left or Right?
To the right is the luxury, cosmetics and fragrances area: (Gates 13-23)
Lalique, Baccarat, Daum
The Sunglass Hut
Misaki, Freywille,Pandora, Swarovski, Tumi, Salvatore Ferragamo, Vansaak, Ralph Lauren
Mouawad Jewelry, the watches corner
Christian Dior, Mont Blanc, Anthony Bonja, Furla, Lacoste
A choice of fine shoes, bags like Lancel and Longchamp
Zogheib Jewelry
Perfumes and cosmetics of renowned brands
Hermes
A long spacious corridor, well lit and covered with square marble tiles make you want to spend more time around. It is professionally designed to make it relaxing, soothing and enjoyable. The cosmetics section has it all. Brands from all four corners of the globe at better prices than the ones inland.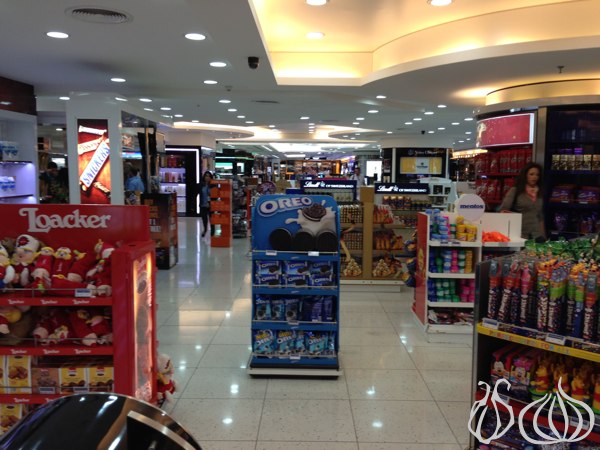 To the left is the food and technology section: (Gates 1-12)
Doueihy Sweets
Al Rifai Nuts
AbdelRahman Sweets
Goodies Fine Grocery
Virgin Megastores
The technology corner (Cameras, phones, headphones, iPads, shavers...)
Drinks, cigarettes, cigars, children toys
Souvenirs from Lebanon and artisanal crafts
A wine seller
Large versions of chocolates
Facing the food section is a wide choice of any fine spirit you can imagine to order. Single malts, wines and whiskies are all on display. And at $1 a pack of cigarettes, smokers are joyful, especially that cigarettes abroad are much more expensive.
My favorite part around here is the Casa Del Habano corner. Walk into a giant humidor filled with Cuban and Domincan cigars like nowhere else on earth. Even the Dubai Duty Free humidor is 5 times smaller. If you are a connoisseur, ask to be taken to the back area where the vintage and premium stuff are on display. Head up to the upper floor, to find two business lounges -MEA and another much smaller- a praying room as well as SALT, a cafe/restaurant are here for the more sophisticated ones. Two hours of waiting time will pass smoothly with no stress. Well lit, well ventilated, non smoking, wide and vast, the departure terminal of Beirut's airport is an interesting place to visit.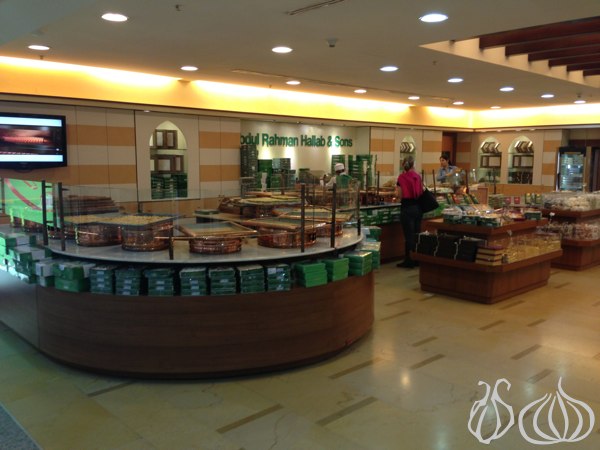 If you want to live like a Lebanese:
Don't forget to buy your box of sweets, a bag of nuts, a crate of cigarettes for the neighbors and a bottle of alcohol for those lonely nights at the hotel. Very few people leave the country without a carrying a load of bags every time they leave. Don't worry, there is an ATM machine inside in case you get short on cash. After the last security check, you'll have the chance to grab a sandwich or a drink at Cafematik, the most expensive cafe on this planet. Sandwiches are cheaper in Cannes. Cafematik must reconsider. The prices are unethical: It's like selling water in the dessert where the need makes you want it at any cost. Walking through the long corridor of gates and just a few meters away from the plane, you can still grab a last minute magazine or souvenir from the couple of shops available on the strip. As for internet, they have a few IDM internet booths. I don't know who still uses IDM . Anyway, they are available if you want to check your mail before departure.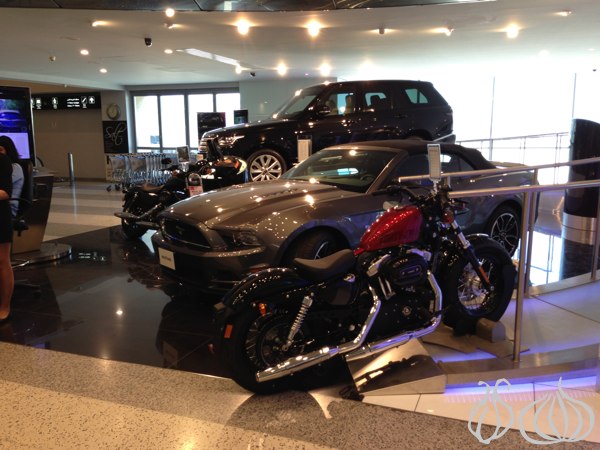 From the many airports I've already visited, I have to admit that our local pride is good. Lebanon does not need more than that.