Famous for serving Sushi and Teppanyaki for the last 50 years, Benihana has been a favorite for its live cooking islands and fine quality sushi. After visiting the one in Beirut, Passing by the Dubai location was a great comparative review for my blog. A wide restaurant, dimmed lights, an open kitchen and the teppanyaki grills with two high stools bars for experience dining. Happy people, smiles, and laughs with chefs shouting and people applauding, the vibes are funny.
The good part of Benihana's menu are the special menus on Wednesday's, Saturday's and happy hour times. All you can eat with or without alcohol. I personally preferred a-la-carte ordering, craving sushi tonight.
I like the decor:
High stools on the drinks bar under yellow lights pending from the ceiling.
Another bar is facing the open kitchen.
Two teppanyaki bars where chefs cook your food in front of your eyes with style.
Light wood, square tables, relaxing chairs.
Columns covered with white wood.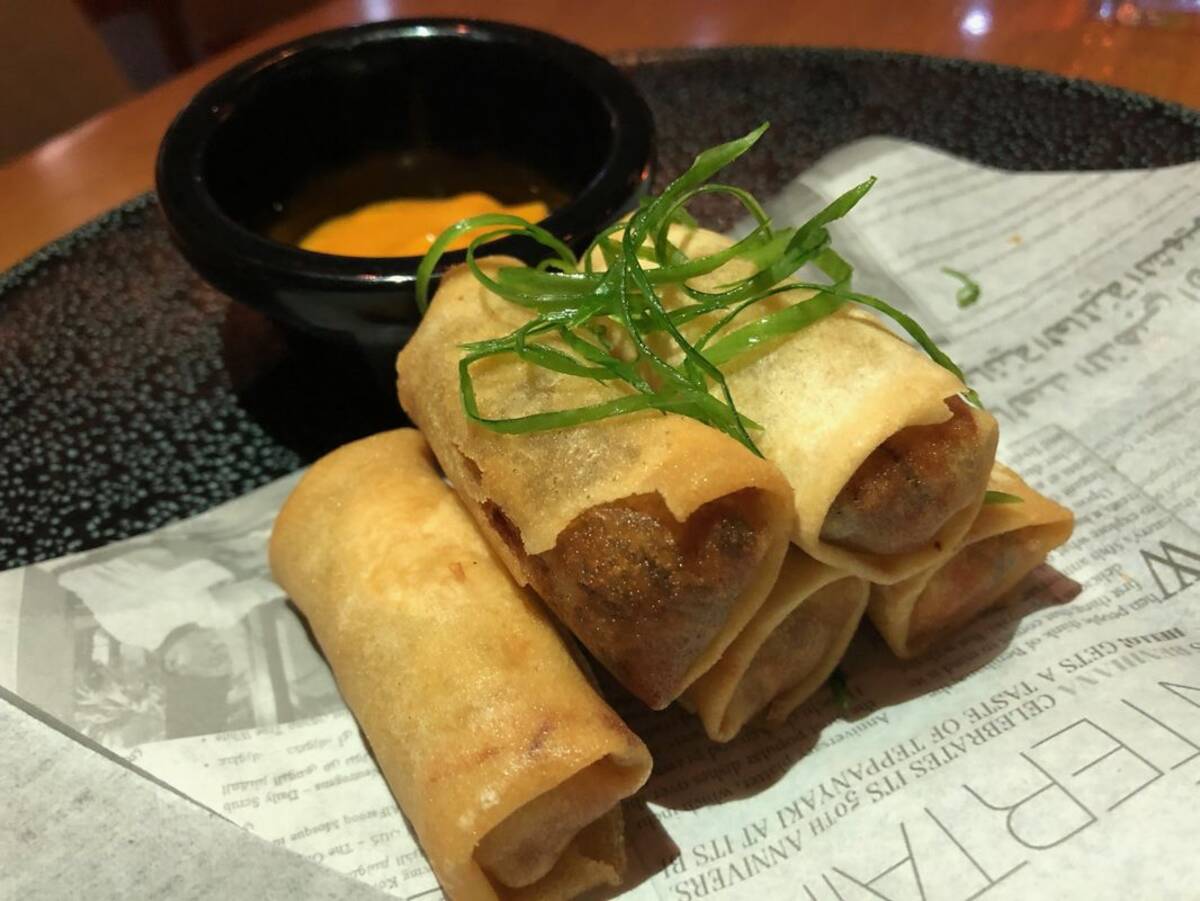 Great food is served here:
Crunchy edamame served hot and sprinkled with sea salt.
Crunchy spring rolls served on a black plate with a side sauce. The rolls hide a heart of crunchy and tasty vegetables cut in fingers.
Exceptional sushi rolls! I loved the quality, the softness, the rice texture, the flavors, the mayonnaise and sauces, the spiciness and quality of ingredients. Yummy indeed!
Everything is just great; the quality of rice, the salmon taste and texture, the finesse and passion poured in every roll.
The Temakis are a spot on!
And I screamed: "comme c'est bon!". The raw salmon sake marinated in its juice is the best item I've had tonight. Oh My Goodness, it's breathtaking!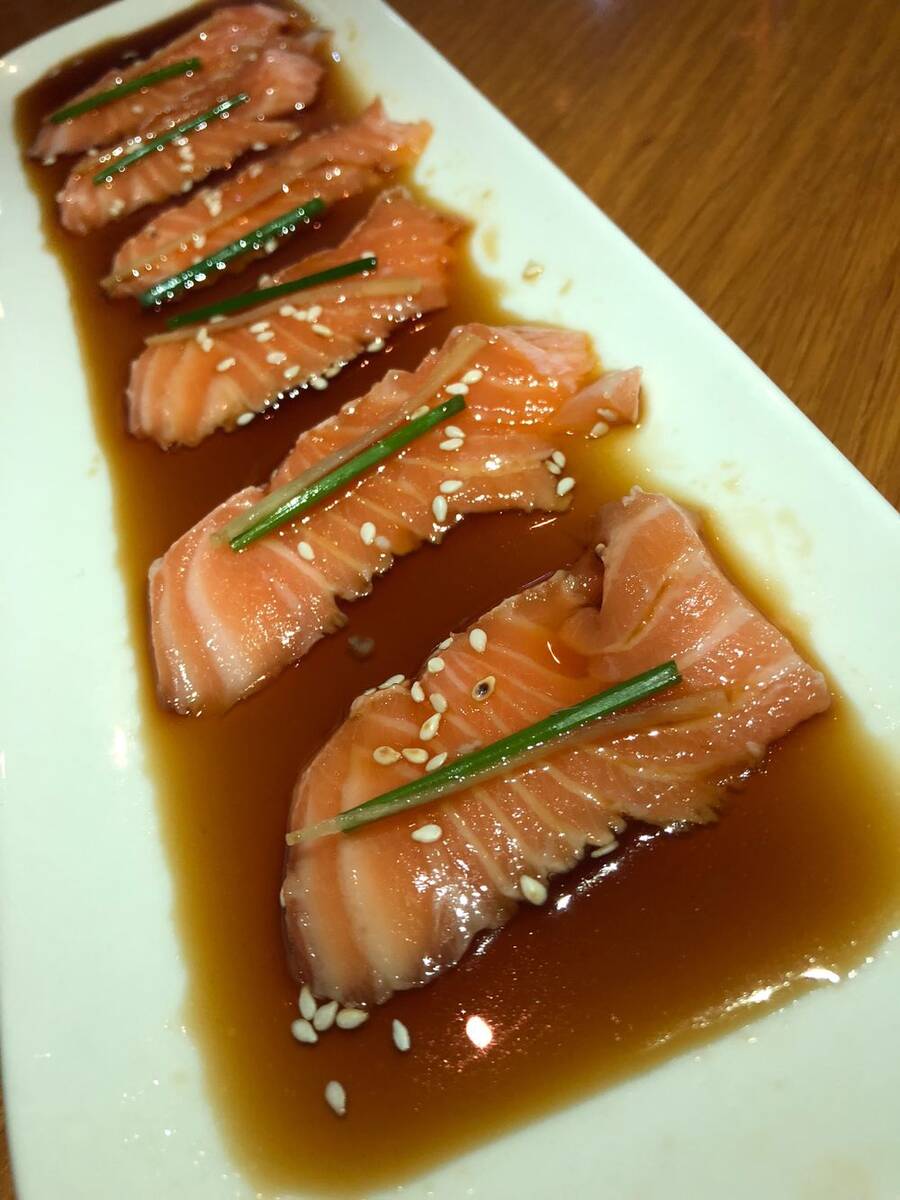 Superb food, fantastic service! So happy to have dined at Benihana tonight. Chris is an excellent waiter.