What do you expect from a four star hotel? Nothing less than professionalism, a warm welcome, a relaxing stay, a comfortable bed and a delicious breakfast. The Park South Hotel has it all... I appreciated the size of the room, enjoyed the neighborhood it is located in and most importantly slept soundly in the bed. I rarely have the feeling in hotels that I am sleeping as comfortably as I do at home.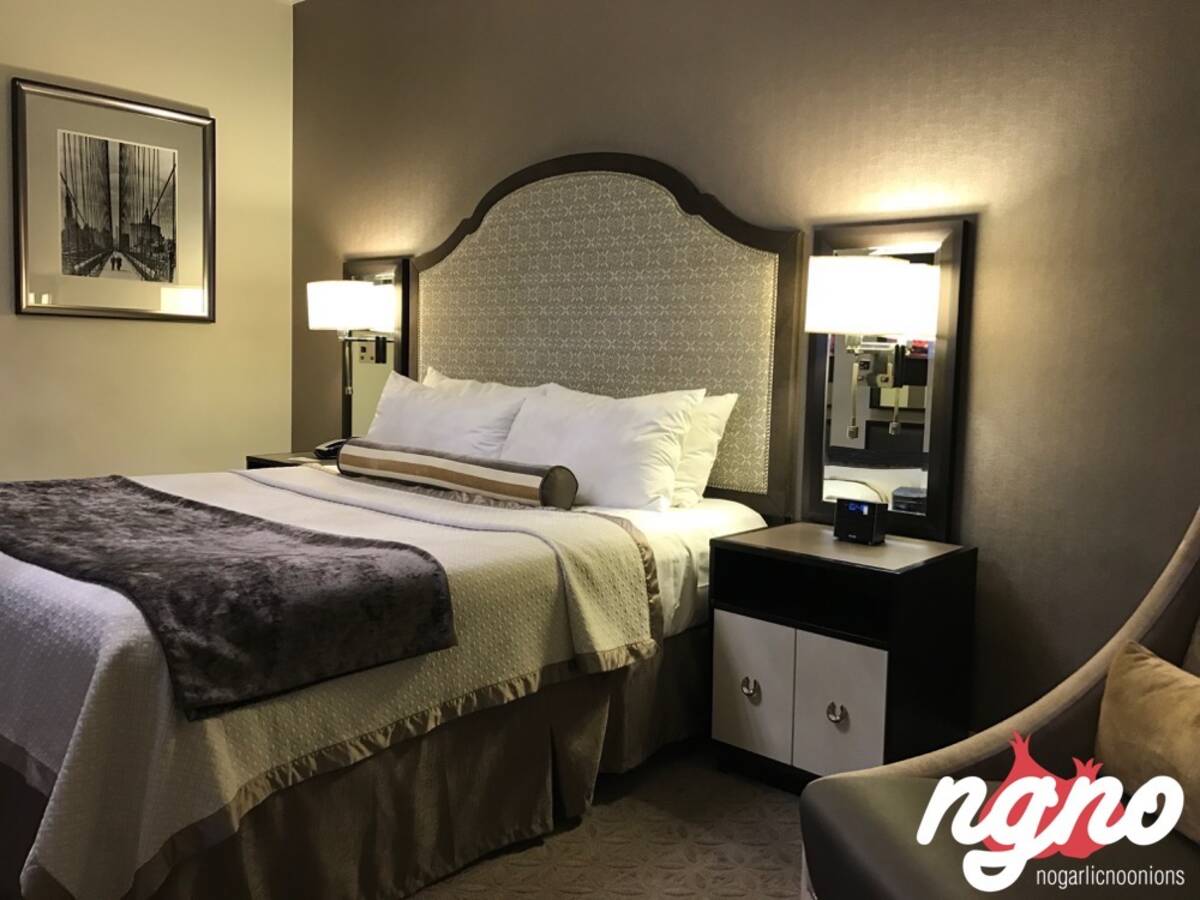 Nestled in midtown Manhattan's trendy NoMad neighborhood at Park Avenue South and 28th Street, and brilliantly renovated in 2016, the Park South Hotel delights guests with enticing new social areas and serenely comfy accommodation. Exciting new dining options at this elegant 1906 landmark include 'Roof', a stylish seasonal rooftop cocktail bar, Covina Restaurant and Bar, serving a decadently delightful menu, and 'o ya', a celebrated Japanese restaurant.
From the glamorous library's onyx fireplace to the guestrooms' sparkling chandeliers and spa-style baths, the Park South Hotel's friendly, unpretentious ambiance and impeccable service set the standard for unforgettable hospitality.
I loved the bed, so soft with four pillows...feels so good to sleep on. Next to it is a radio with a USB charging socket. There is also a working desk, free Internet, and a safe and well-sized shower.
The cleanliness of the bathroom could have been better though...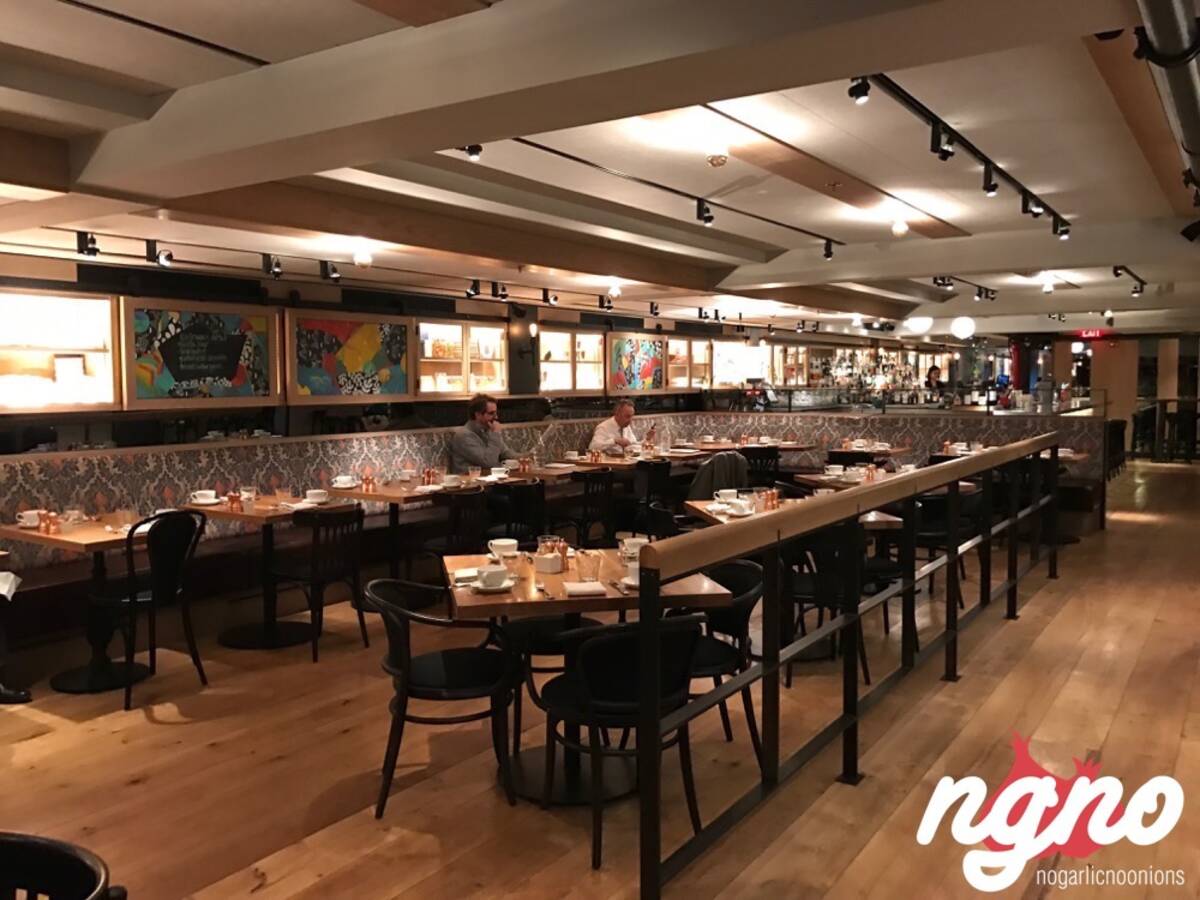 Breakfast is served at 'Covina', the hotel's restaurant, between 7am and 10am. Homemade pastries, morning yogurt, bagel, eggs Benedict, croissant sandwich, pancakes, avocado toast and sides... I wish I could order them all!
The restaurant itself is so inviting. Although located on the ground floor with no windows or a view, the rectangular space is beautifully lit, decorated with cupboards around its walls and metallic structures, enchanted by a live kitchen and set with a handful of natural wooden tables. Light over every table, the metallic pepper mills, the table napkins and the long bench surrounding the place make of it a space you want to start your day at.
Coffee was served while we ordered.
OMG! Such pleasure to eat here!
How the eggs Benedict are presented with side fried potato cubes on a bed of shredded ham. How the bagel is served with tomatoes and onions. How the croissant shines and whets your appetite just looking at it.
The food is excellent; the eggs Benedict prepared the American way is so tasty and recommended. I loved the softness of the muffin, how the ham is shredded, how the eggs are cooked to perfection and the potatoes are served on the side. The Hollandaise sauce is so good!
The croissant sandwich is to die for. Moist eggs, flaky croissant and a generous amount of cheese! So delightful!
Tasty bagel, premium salmon, flavorful cream cheese... I was happy and flying!
Happy is the verdict: I left happy and fulfilled. I loved the hotel, the restaurant and its breakfast.