What a place! Brasserie Lipp is an old restaurant in the heart of the capital on St.Germain that serves andouillette, Jarret de Porc, Choucroute Gratinée, Choucroute Garnie, Poulet Fermier and much more.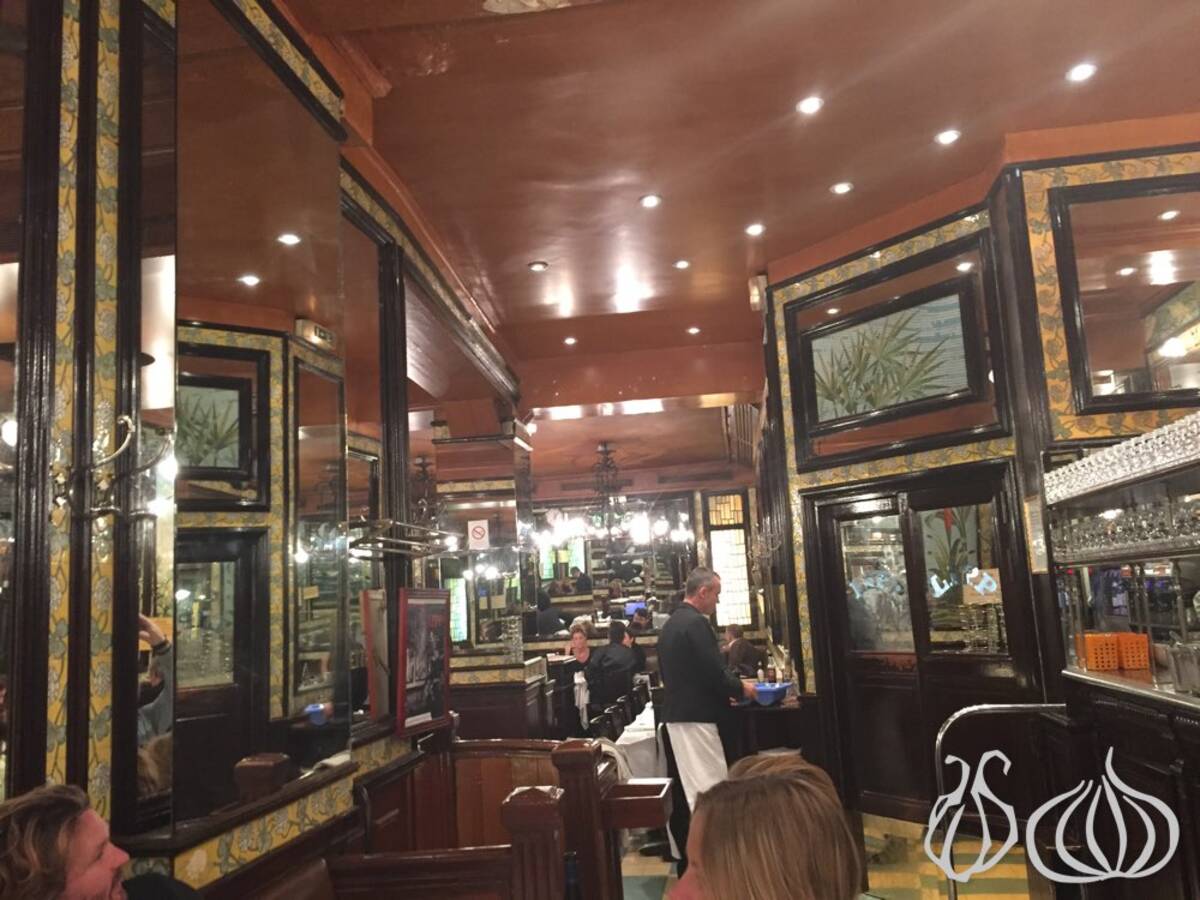 I've been here several times already and will surely come here again next time I am in Paris. The pork was delicious last time and the choucroute is one of the best I've ever had… I come here for it every time I crave it.
Brasserie Lipp is beautifully lit. The place enjoy high wood ceiling with pending metal chandeliers, touches of colors, tables covered with white cloth and a bar serving drinks. It's set like an old brasserie with tables deprecated one from the other with wood partitions. I suggest you find a table on the lower floor because the upper lever is tight.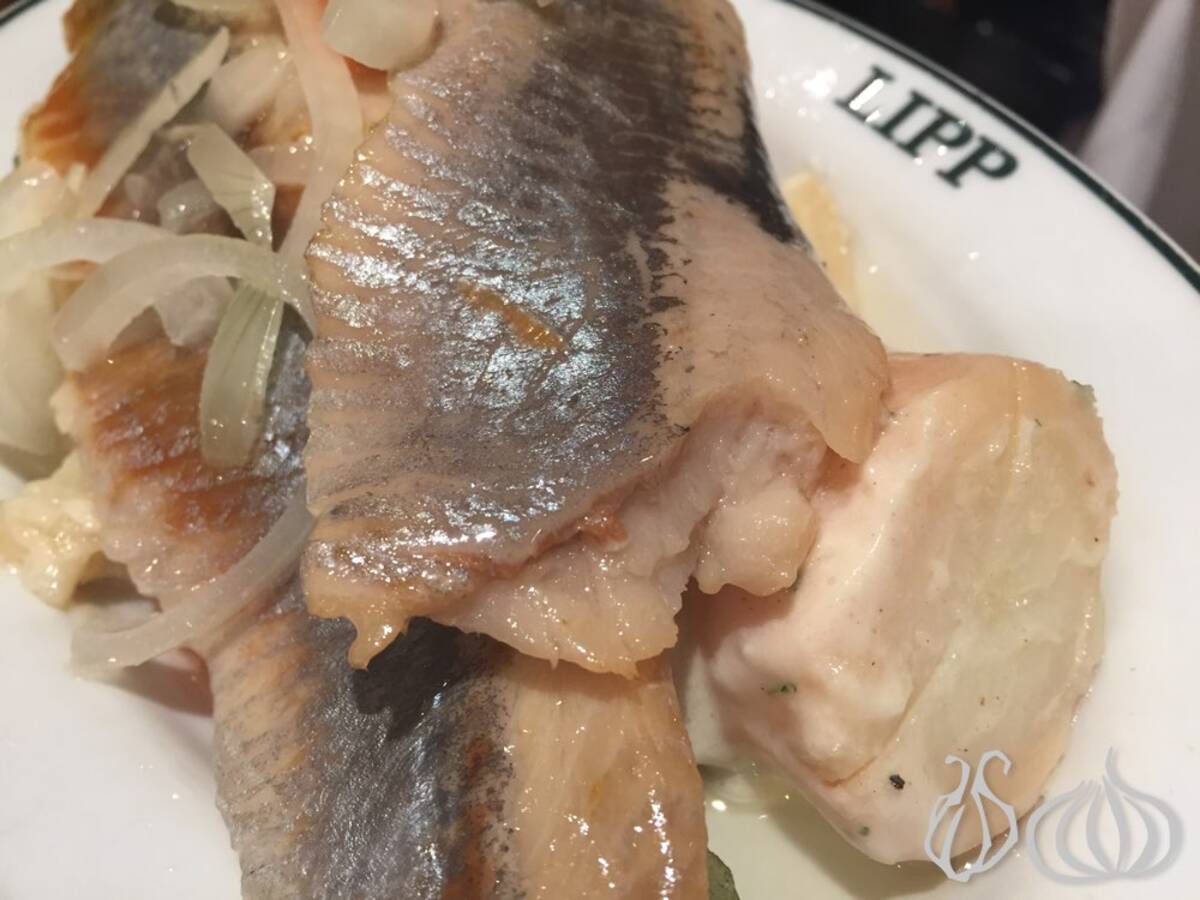 The menu is a yellow rectangular paper. It has been the same for the last couple of decades including the wines, the seasonal orders, hors d'oeuvre, tuna and fish, the mains, the Saturday plates, cheese and desserts...
We were served wine and water while we chose the meals.
And here comes the time to order. The waiters rarely or never smile. You would feel that they are ready for a war at any minute. Old in age, they are strict, stressed, and angry… Don't even think of changing your order, so make sure you know exactly what you want. We were six, Serge, Maria-Nella, Hind, Karim, Stephanie and myself… laughing so much and joking in Arabic while the waiter just stood there with no smile on his face. I think he was ready to slap someone…
Did you know that you have to reserve dessert? Lipp is known for their Mille Feuille and Mont-Blanc that are usually out the minute dinner is served. We weren't lucky enough to have Mille Feuille tonight.
And we waited for dinner.
Terrine de Champagne for me and foie gras for my wife, snails and Aran fish for Serge. The plates are surely not the cleanest typical brasserie style but the portions are generous and the taste is good. My terrine is rich and flavorful served with parsley and jelly with cucumber pickles served on the side. Snails look rich and tasty but I couldn't taste them because of their garlic content. The Aran is lemony, with two slices with potatoes and onions; it works well as a main dish. The foie gras was spicy and delicious. A good start.
The Choucroute: A bomb, a generously filled plate for four and not just one person. Shredded cabbage, a chunk of pork, two sausages and potato; oh man, a feast like the days of "Les Gaulois". Juicy cabbage, super tender and flavorful pork meat, well cooked potato and lots of taste. It may be one of the heaviest meals but the most enjoyable on earth. Add mustard and enjoy. Yum! Recommended!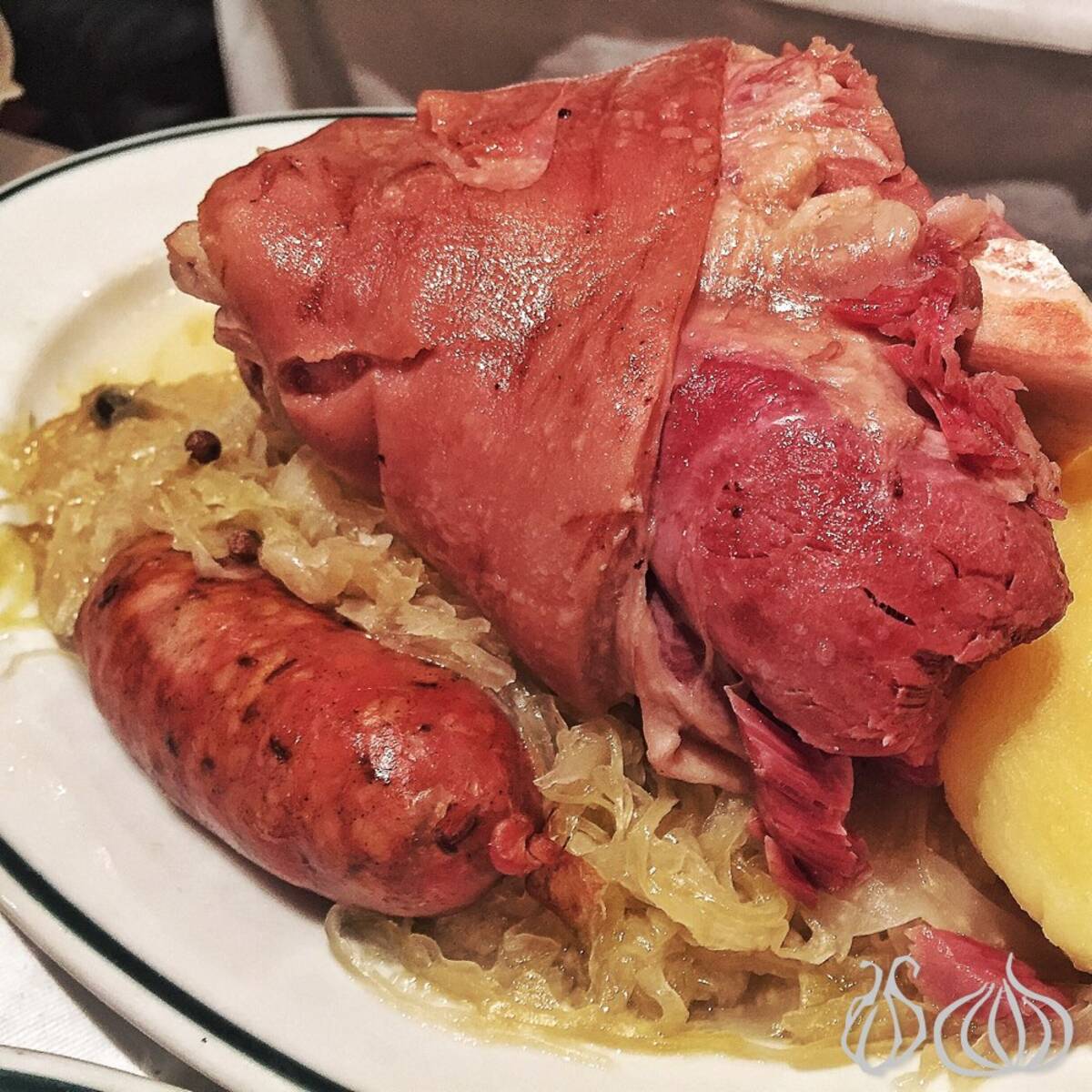 Afterwards came dessert, the famous Mont-Blanc from Angelina, the signature Eclair and chocolate mousse. It's delicious, the desserts will leave you happy and in a positive mood.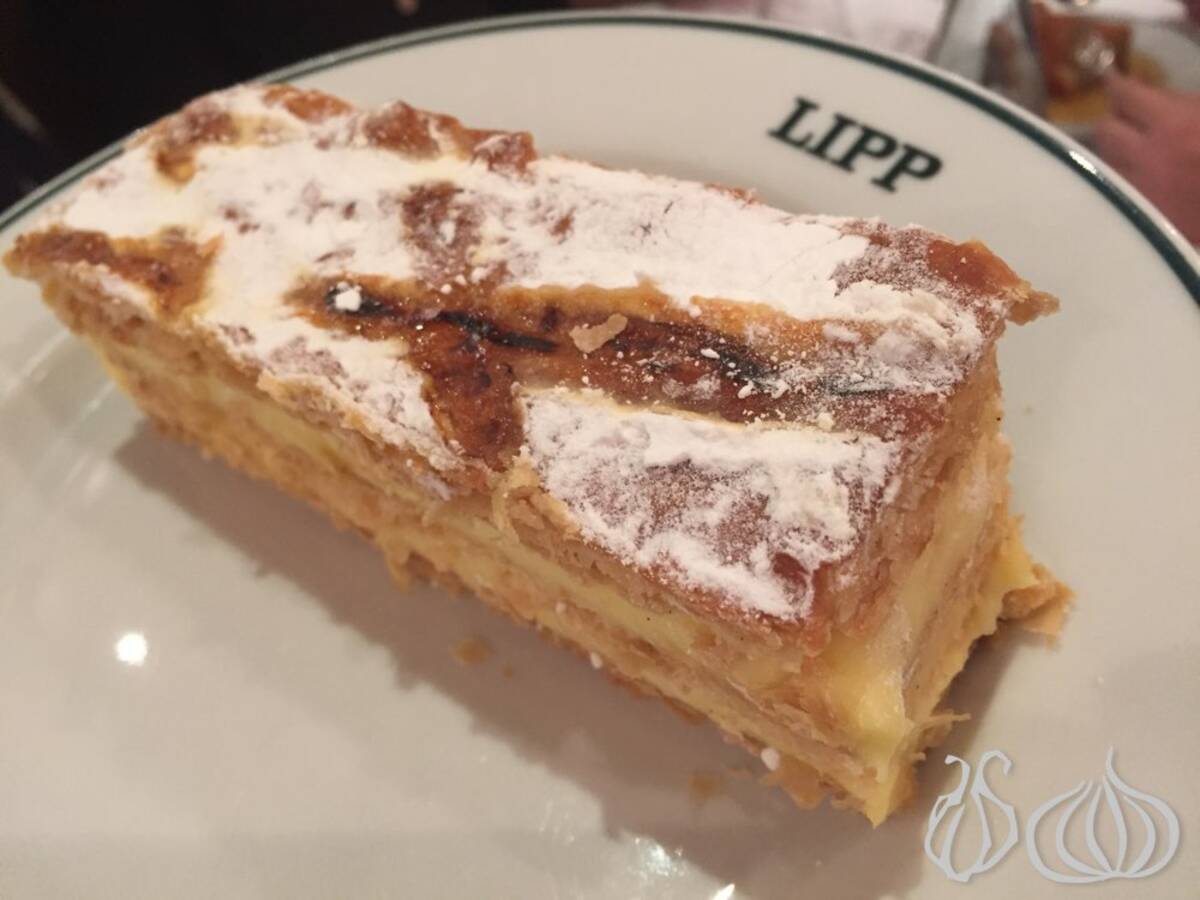 Lipp is amazing. It's a place to try at least once in a lifetime. Lipp is where you go to enjoy a real French experience; it's a place where you will enjoy authenticity, good food, generous meals, affordable prices and a guarantee to enjoy living a French experience to the max.