A cafe with a view, occupying the ground floor of the prestigious Beirut Phoenicia hotel. I've been here dozens of times for their salad bar, tasty pasta and Italian pizzas. Meeting with my friends, we had lunch at Cafe Mondo, a restaurant I've always liked and appreciated. The menu has changed, the salad bar has shrunk in size and price and the waiters are a decade younger than those who once worked here. But I still like it...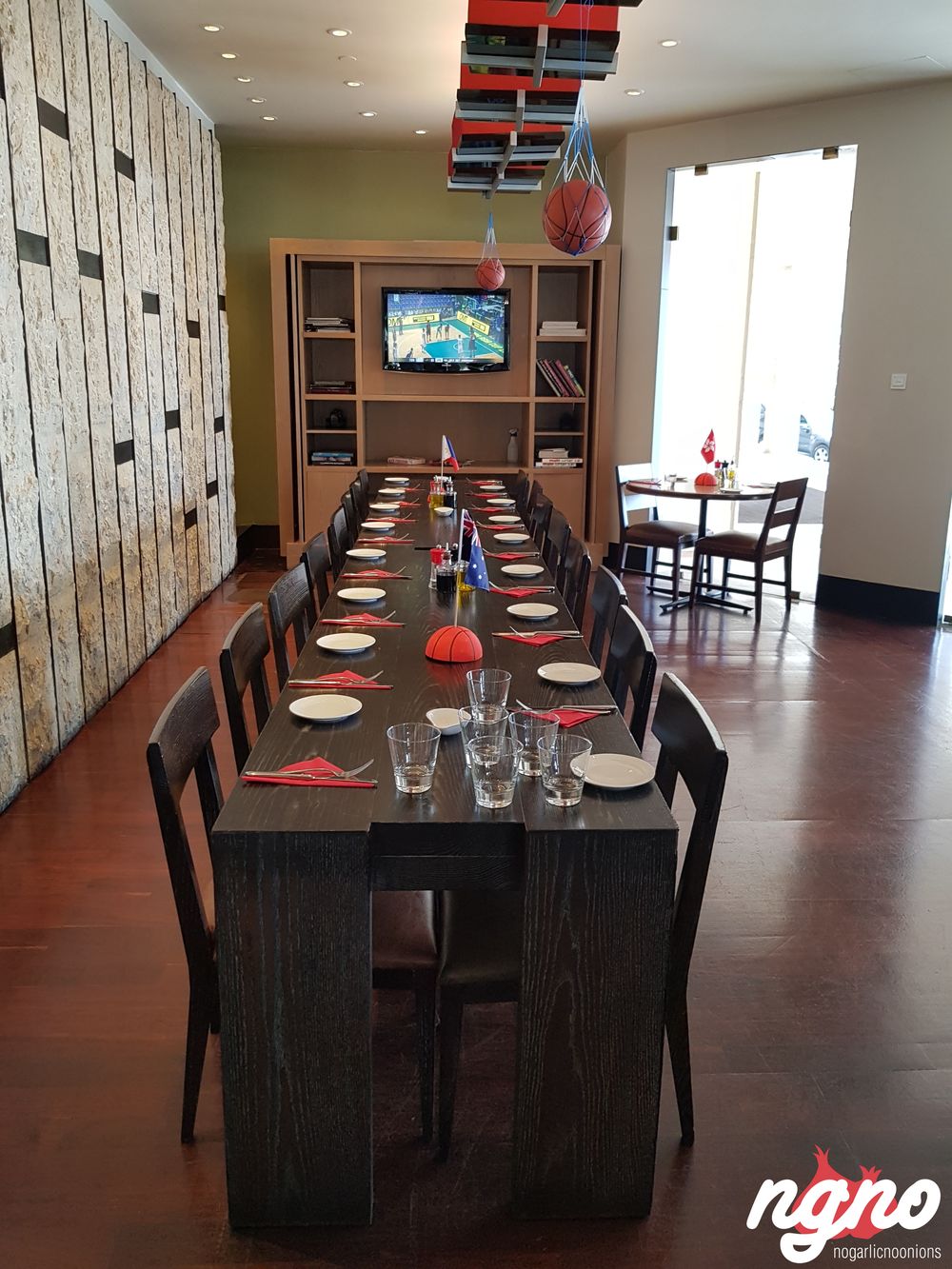 Cafe Mondo was one of the first famous Italian cafes to open in Beirut, a meeting point for many seeking good food or craving the country's sexiest and most generous salad bar. My wife and I used to come here often because their salad bar was indeed the best ever! Today, the direction has changed, it's called he "Antipasti bar", no more salmon, less choice but still fresh and appealing.
Built when the Phoenicia first opened and was renovated once, Cafe Mondo looks old and needs to be renovated soon. With some Italian tunes playing in the background, very young waiters and a professional manager who was attentive enough to offer me a welcome drink as I walked in, I sat for lunch.
Ordered the zucchini chips to start, fried zucchini fingers battered to crunch and sprinkled with salt, pepper and truffled Parmesan cheese. An interesting appetizer to make a change from the usual French fries. The zucchini are tender and not oily and the batter is pleasantly crunchy. The plate is decorated with rosemary leaves. The minted lemonade I received with this plate is minted enough, fresh, icy and tangy.
Spaghetti, cooked al dente, adequately creamy without being heavy on the stomach. The carbonara has cream in it and a load of flavors. I enjoyed the crispy bacon and mix of ingredients.
The pizza is still as I knew it from years ago. A real Italian Pizza few manage to prepare around town. Thin yet not lacking the crust is not chewy nor undercooked. As good as it should be covered with a generous load of ingredients. I love the fluffy crust with its light crispy finish.
A pleasant lunch I'll certainly repeat. Souvenirs of my adolescent years with the same quality maintained.