Chez Melhem Khalil is one of those restaurants located very far away from the sociable world, 17km from the jounieh cost line on the road to Naher El Dehab in a small village called Jouret Badran.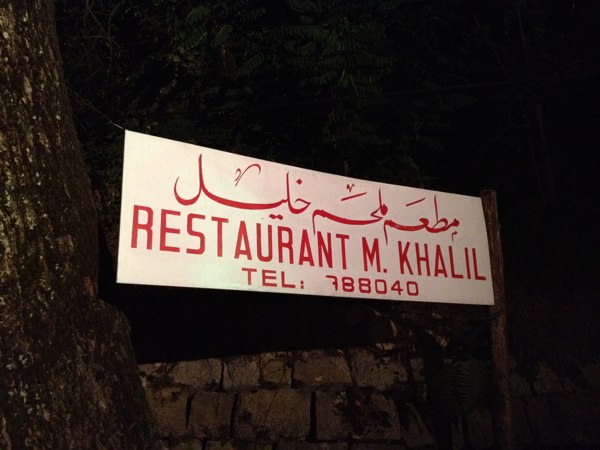 You won't hear about Melhem in the press but you would definitely have heard recommendations about it from people around. Honestly, people come from all four corners of the country to enjoy a delicious fresh and organic Lebanese meal away from the city's pollution. Melhem's restaurant is managed by his wife, a gentle and classy lady who makes sure every detail is synchronized perfectly for her customers enjoyment. You know you've arrived when you see the old white metallic board Restaurant Melhme Khalil 09.788040 written in red. Set in an old relaxing and authentic Lebanese house, the restaurant is as simple as it can be. Concrete, white stones, wooden chairs, some greenery and that's it. We were presented a piece of paper -like they do it in Japanese restaurants- to add a checkmark next to the items we want to order while enjoying fresh almonds.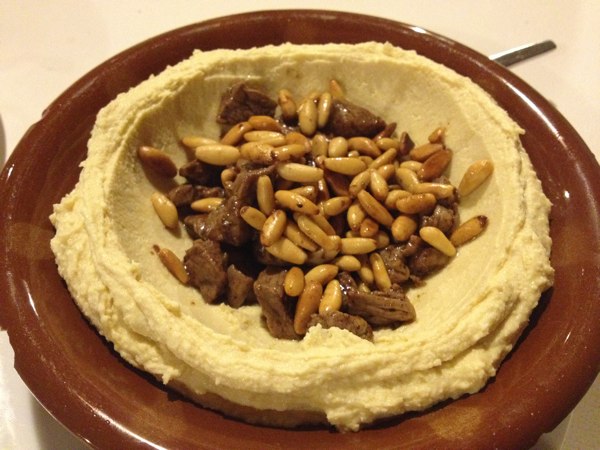 What I loved:
No garlic is used in the preparation of the hummus and moutabbal.
A pleasant ambiance: Kaki trees are planted around the old house. A musical water fall accompanies your meal. Bamboo shots cover the ceiling.
Fayrouz musical tunes enjoyed the background.
Fresh water from the spring is offered free of charge.
Expect to eat clean and simple food not like the Al-Halabi restaurant quality but Melhem is one of the best village restaurants you can try.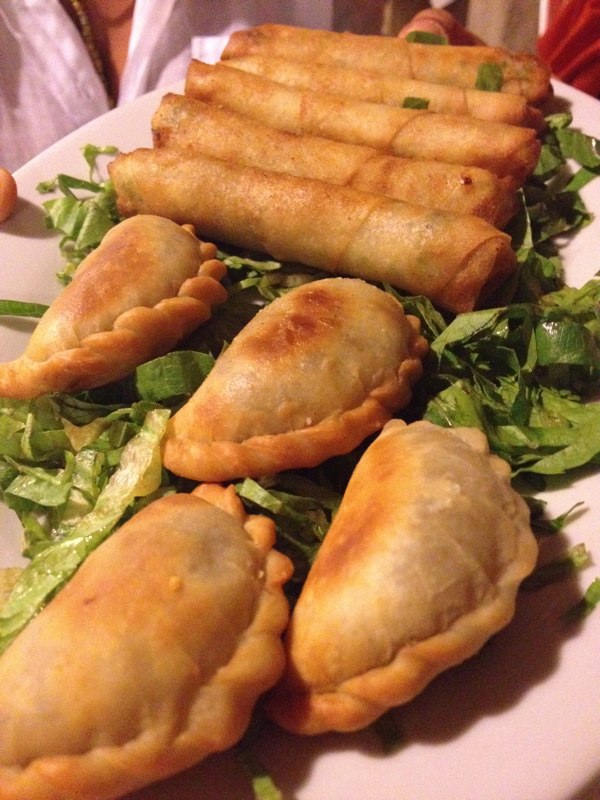 We Ordered:
Fattouch (one of the few around with the adequate quantity of lemon and oil, fresh ingredients with added black olives slices giving it a great finish)
Stuffed vine leaves
Labneh
Hummus (Is not my favorite but I really liked the fact that they prepare it without any added garlic preserving the original taste and flavors)
French fries: very tasty
Frogs (I would honestly remove it from the menu)
Fried birds (An extraordinary preparation)
Grilled meat (Soft and tender)
Grilled chicken (Lacks taste. I honestly couldn't continue my part)
Cheese rolls and sambousik are delicious, presented on green lettuce.
Chicken liver and makanek are not a success. They lack taste and flavor. Fruits are offered but look very cheap on the table. The quantities should be more generous.
Climb up the mountain peak, forget about the city's stress and enjoy a nice and very affordable lunch or dinner at Melhem's, where traditions are preserved and enjoyed with every bite.
-->