Gravity-defying dining experience returns to Dubai at the Habtoor Grand Resort, Autograph Collection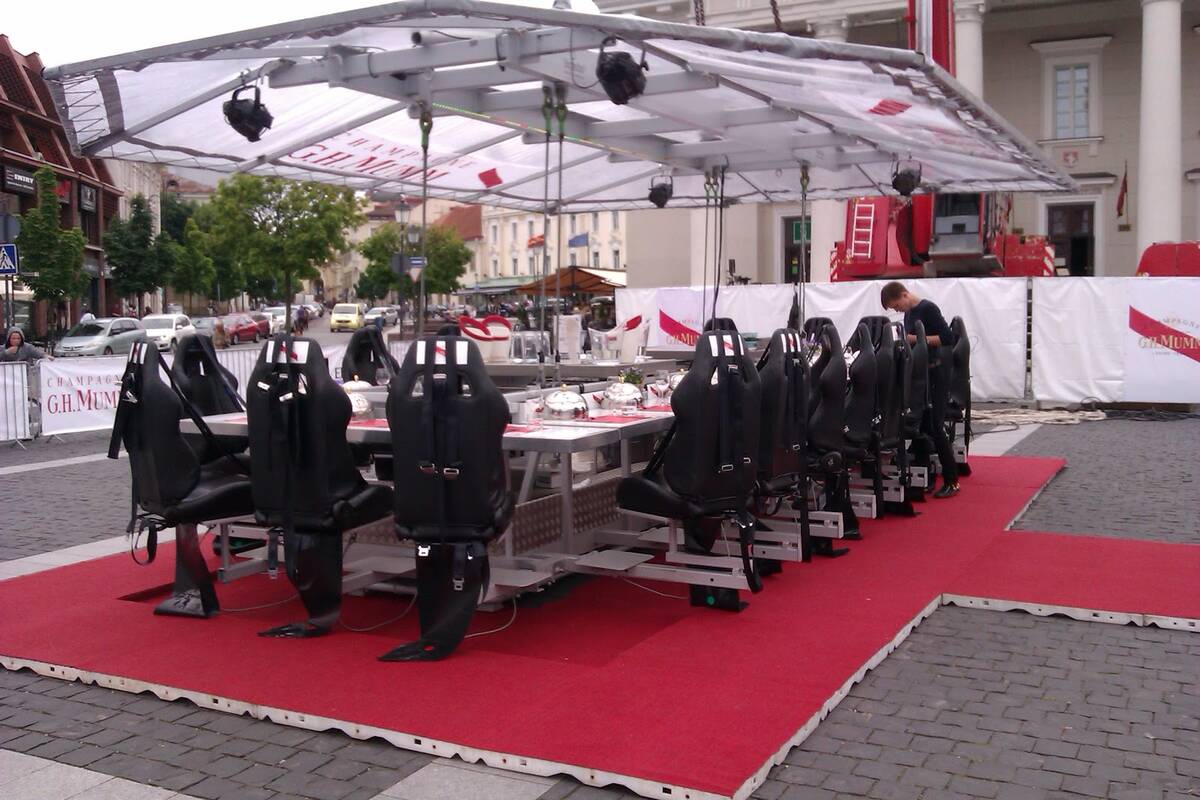 'Dinner in the Sky', the world's most unique dining concept, is back in Dubai in time for the holiday season. Known for creating some of the finest private dining, cocktail parties, product launches, wedding receptions and bespoke event experiences on a global scale, the experience sees diners hoisted via a crane from a designated location at the Habtoor Grand Resort, Autograph Collection.
Once in the air, a small staff serves an exquisite meal which is cooked up by a dedicated chef and hosted at a table suspended by a crane at a height of 50 meters and an exquisite view. Diners can tantalize their taste buds by customizing cuisine of their choosing with daily sessions of lunch, brunch and dinner to choose from. Guests are strapped into bucket seats, there is a standing presenter and waiting staff who are also secured by safety harnesses.
"'Dinner in the Sky' offers an extraordinary culinary experience for thrill-seeking foodies. Since launching in Belgium and Germany ten years ago, over 40 countries around the world organize similar events. The concept combines the perfect balance of fine dining, exquisite views, excitement and theatre into one completely unique and breath taking experience. We are delighted to bring back this exciting experience and look forward to hosting tourists and residents alike," said Ahmed Ishbair, Owner and CEO at Dinner in the Sky in the UAE.
"Dinner in the Sky" is regarded as one of the best-known and most popular international culinary events, and has taken place in many renowned cities, including London, Paris, and New York, to great success. It has been selected by Forbes.com in its list of the 10 most unusual restaurants in the world. The experience is not limited to private dinners and can be utilised as a powerful business tool to host exclusive events such as corporate functions, confidential board meetings, and product road shows.
Dinner in the Sky will take place in Dubai later this month and customers can purchase their tickets for private or corporate occasions through an online booking system at www.dinnerinthesky.ae or through the reception desk in the location.
Flights are available daily from 11 PM until Midnight.